AXNET: TWO PLATFORMS IN ONE - THE CENTRALIZED AND DECENTRALIZED EXCHANGE.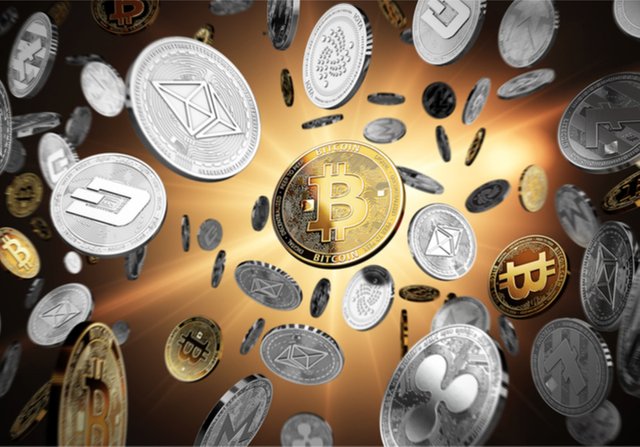 With the increasing popularity of cryptocurrencies, it's obvious that the cryptocurrency market is getting every necessary attention it needs and might dominate the financial world soon. Its demand has spiked, more and more financial giants have shown interest in cryptocurrency while top companies and new ones are adopting cryptocurrency every day. Even wall street guys have since been showing interest in the crypto market of which many of them are participants already.
In a recent news report, New York Stock Exchange is said to be launching their own cryptocurrency exchange. This is how interesting it can be.
The crypto market as at date is currently worth over two billion dollars according to coinmarketcap.com with over a thousand coins trading on several exchange platforms. The ever-increasing demand for cryptocurrencies has promoted a need for more crypto exchange with unique features like AXNET.
CRYPTO CURRENCY EXCHANGE
There are several cryptocurrency exchangers out there today, with over a million dollars trading volume on each of these exchanges. However, not all of these exchanges can offer its users the asset security they need. This is why AXNET is coming up with its own unique exchange features to protect users assets while they trade in peace, AXNET will be offering its users a reliable exchange platform.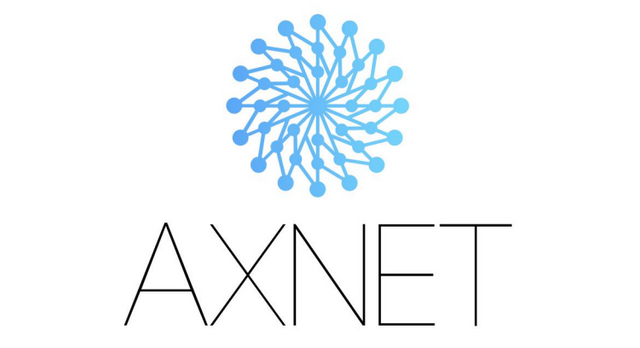 Here are some of the problems facing today exchange platforms as identified by AXNET
POOR TECHNICAL ARCHITECTURE:
According to AXNET, today crypto exchanges lack good architecture most of the exchanges are built by developers who don't know how the crypto financial market works, they use the simplest approach which on the long run won't be a lasting solution. The AXNET team is said to be experienced with a proven record of success.
Insecurity is one of the major problems facing today crypto exchanges.
Most crypto exchanges today lack liquidity which makes it hard for traders to exit the market with good profit.
Most exchanges don't deliver the best service when it comes to customers service, some either reply late or they don't reply at all leaving you to figure it out the answer your self which in the process you might lose your funds.
Most exchanges do not trade against fiat currencies directly which most often inconvenience its users.
CENTRALIZED OR DECENTRALIZED:
Most exchanges focus on one of these business models which limit traders from the vast trading options as the former (centralized exchanges) tends to have more trading pairs compared to decentralized.
The AXNET solution
The AXNET exchange platform is built to high standards, audited and tested for its security, it will offer its users the opportunity to trade crypto for fiat and vice verse, it is operating on centralized and decentralized systems.
AXNET Exchange
The AXNET exchange will feature:
Centralized exchange: Where treaders can trade cryptocurrencies for major fiat currencies like USD, EUR, GBP. Axnet will enable margin trading on this exchange.

Decentralized exchange: It is built off the ethereum network, Axnet use a Hybrid-mechanism where they used an off-chain settlement system, with this system users can have control of their funds.

EOS Decentralized exchange: With the deportation of the EOS mainnet, Axnet will support EOS based Tokens in the future.

Fiat based services: Users can trade fiat currencies on the Axnet exchange.

Axnet labs: Axnet will run an ICO incubator on it exchange that will enable its partners run its ICO through Axnet. They will handle the escrow work, regulatory and compliance.

Trade mining: Axnet will distribute 70% of its AXN tokens to the exchange users for free based on their trade volume.
and more.
AXNET Token
AXNET Wil incentivize users who hold the AXN tokens in their wallets with bouns up to 50% of the total trading fees realized on the exchanges. The token sale is on and can be purchased HERE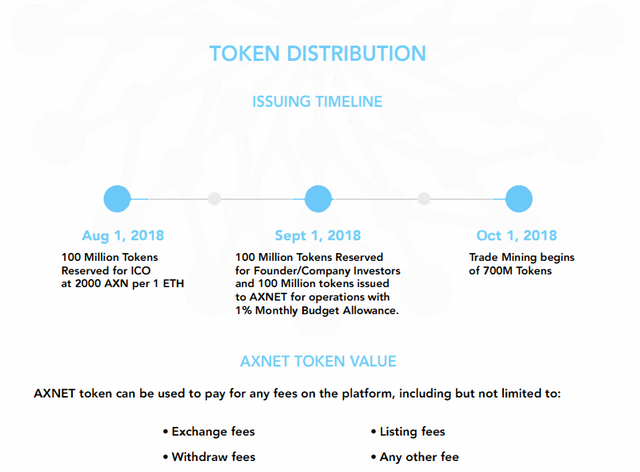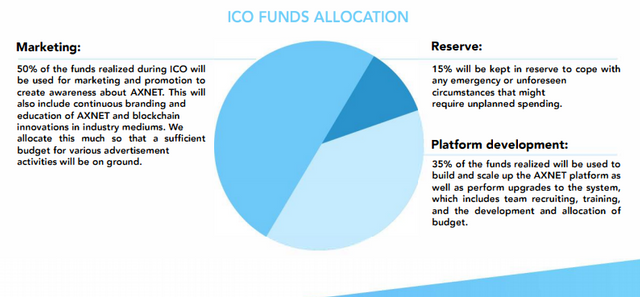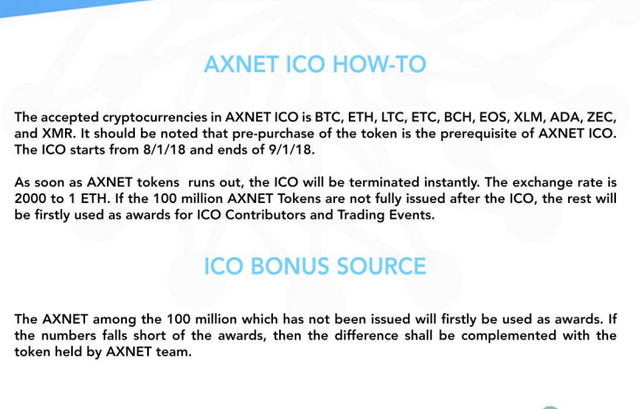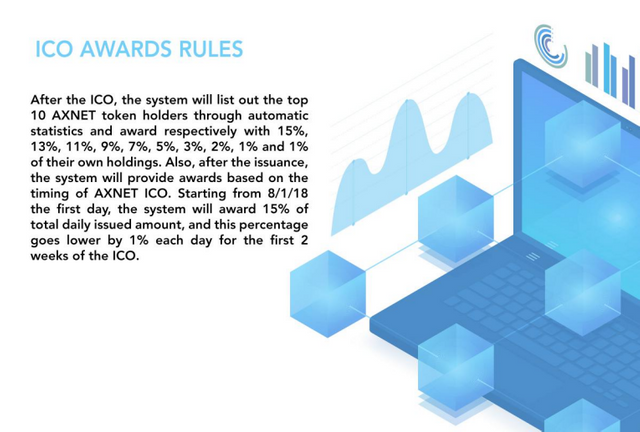 USEFUL LINKS
WEBSITE: https://ax.net/
WHITEPAPER: https://ax.net/docs/AXNETWhitepaper.pdf
Writer:
Bounty0x username: timt360