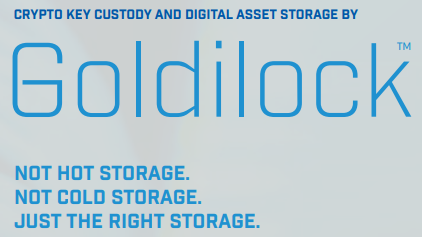 If it's connected to online via the internet, it can be hacked any time" This is the basic idea behind building a strong security solution like Goldilock.   
Goldilock is a new type of storage solution. Three are some pitfalls in the current storage solution. In current context data is valuable than ever. The revolutionary method of storing data of  Goldilock provides security for your personal and institutional data.   

Storage Solutions that are available today 
There are two key solutions available for data security
Centralized - Exchanges, online wallets etc. 
Personal Cold Storage - Trezor, Ledger Wallet, paper wallet, Hard drives, safe deposit box etc. 
Both of these two methods have their own limitations or drawbacks such as data can be hacked, stolen or lost due to intentional or non-intentional incidents.   

 Goldilock solutions for consumers 
Private key custody  
For individual clients, Goldilock offers an encrypted storage device, which is stored in a vault within a secure data center. The device is always offline and physically disconnected from the Internet until you want to access the data.  
 Goldilock solutions for Institutions
 Cryptocurrency Exchanges  
  Goldilock online-on-demand system, curb transaction waiting times and allow successful handling of peak traffic periods. The aim of Goldilock is to offer an essential option both for exchanges who are currently providing custody and for exchanges that hope to enhance their offering by extending into custody for their customers.  
Online/Hot Wallet Operators  
Goldilock will offer hot wallet operators and custodial service providers to leverage remotely-automated airgap custody solution.  
Hardware/Cold Wallet Operators  
Cold Wallet operators can leverage Goldilock to enhance their existing technologies  
Data Storage and Digital Asset Security Goldilock will endeavour to position itself as an integral solution to achieving compliance with data protection security directives.  
 


Token Allocation  
Total supply: 1 Billion LOCK tokens 
Available currency option for purchase: NEO, Bitcoin (BTC), Ethereum (ETH), USD  
 
Use of Proceeds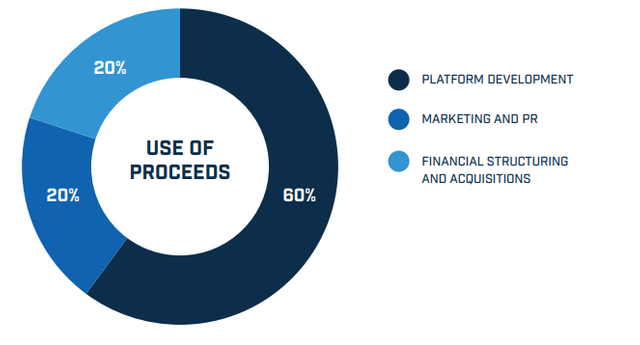 Road Map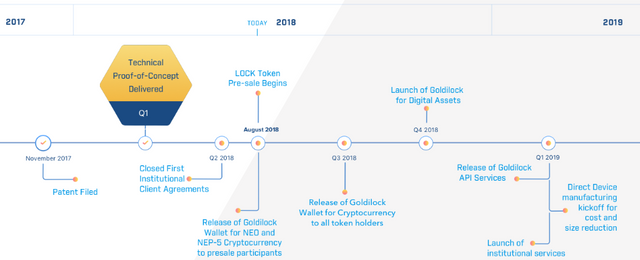 Team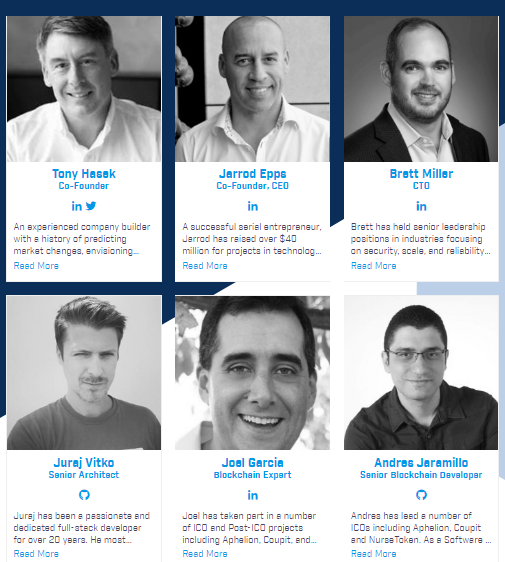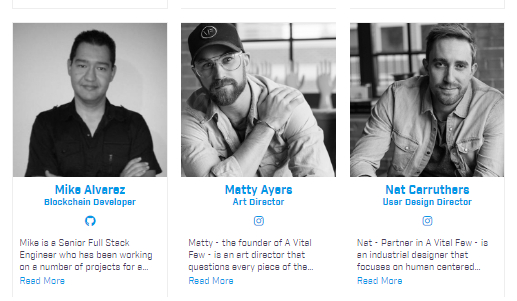 Advisers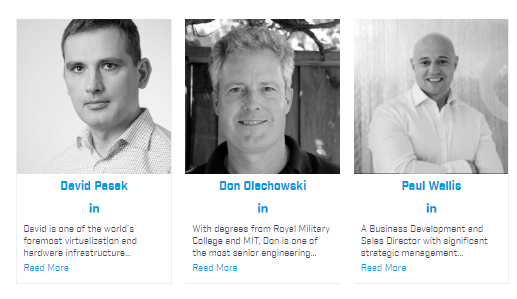 Partners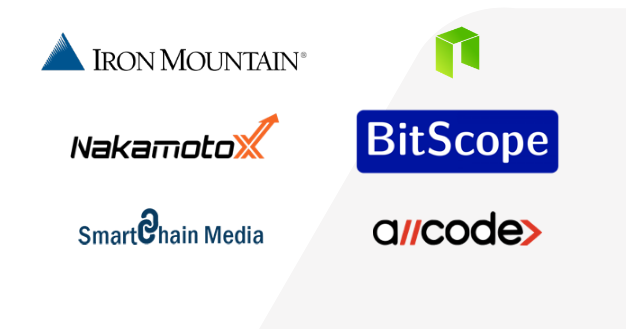 More Information & Resources:

goldilocktwitter
goldilock2018