Ignite Ratings ICO. Scam's INC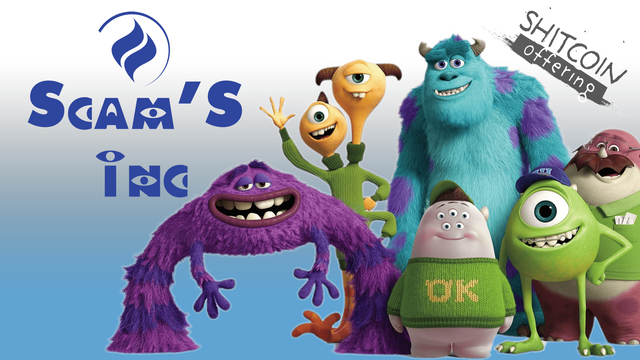 Originally published - https://shitcoinoffering.com/ignite-ratings-ico-scams-inc/
One reader helped us make a connect the dots between extremely shitty projects and an $134 million ICO.
Ignite Ratings ICO's idea is to create a platform where users can share their thoughts on various ICO projects. Some share insider news, some monitor the latest news, others analyze promising projects or research team members, code and social media. Basically it's like a Shitcoinoffering, just for money 🙂
Ignite Ratings founders want to protect investors from paid articles and posts from bloggers. It gives us the perception that here everything is transparent and for the people. Even SEC doesn't have anything against it, after all IGNT tokens have successfully passed the Howey Test.
You need IGNT tokens to participate in the Ignite Rating Program (where people rate startups) and receive rewards from using the Ignite Index service (an autonomous investment platform). Keep in mind that not only experts receive rewards, but also regular IGNT hodlers. And the tokens' price keeps on increasing. 'Cause you need them to access the Ignite platform, which will help investors invest only in worthy projects.
In general, it's similar to ICOBench. Crypto enthusiasts first go through verification and begin to rate projects and leave their comments. Meanwhile, other users can either like or diss others' opinion. This influences the critic's rating and therefore the amount of his reward. But there is also one more tool, which makes investments based on community ratings.
Also the founders will issue cards, which you can use to pay with IGNT tokens everywhere you want.
During the pre-sale they had crazy discounts. They went as low as 35%. They wanted to get about 64 000 ETH, which was equal to a monstrous amount of 76 million bucks in those days. They collected only 3 000 000 🙂
That's why at least 91% of IGNT tokens are still in the company's hands.
As it is with IGNX token, which the founders created later and then decided to trade it for IGNT at 1:1 ratio.
They are also traded on the exchange. But not that actively, though.
This is understandable. After all, the project is kinda dead.
And the road map isn't being followed. No signs of cards or apps.
However, founders are promoting such shitty projects like Cornucopia. They've got the same scheme (indexes, signals, lucrative investment opportunities). But only in IPOs. One of our readers noticed it, big shout out to him for the tip!
Damnit. Ignite Ratings actually decided to get into sports betting. Guys, you haven't figured out crypto yet, what the hell are you doing!
There's an opinion, that behind all of this (Ignite, Cornucopia, sports betting) is Joe Cammarata, the president of the subsidiary Overstock — tZero. They're pretty shady too. They've collected134 million buck for their ICO. But their token isn't traded anywhere and their website with social mediapages isn't really believable. The product also doesn't exist.
Here's a mention of tZero in Ignitex's whitepaper. Cammarata himself is officially their advisor.
And here he's mentioned as one of the team members of Cornucopia.
You want my opinion? This looks and smells very bad. The development of the projects is very low, but new projects are popping up all over the place. Remember their names and avoid these guys at all costs. We, on the other hand, are going to keep on enlightening you without any ratings. See you soon, friends!