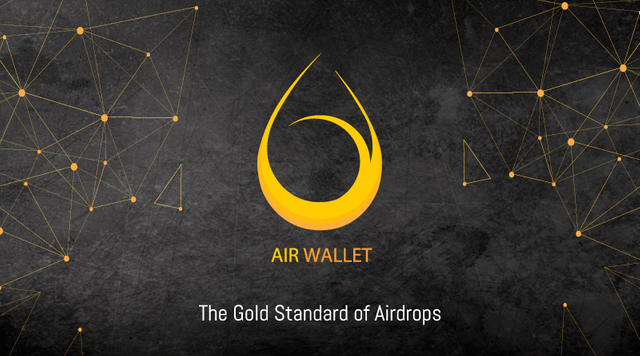 Each participant of the decentralized market knows that he can not do without a cryptocurrency wallet. After all, it is one of the main parts of the entire workflow. With this wallet a person can both buy or sell their digital assets and store them without time limit. At the moment, there are a lot of varieties of wallets, but each of the options has its pros and cons.


Problems
As a rule, the presence of some drawbacks in a particular wallet can suddenly cross out all the advantages existing in it. And you will agree that it is unpleasant to experience any problems with the wallet when you have a tidy sum of money stored there?!
But alas, almost every kind of wallet has its drawbacks, for example:
mobile wallet, although it is one of the convenient types of wallet, its operation and security depends on the health of your phone. Because it can easily be lost, broken or even it can steal from you;
online wallet is also one of the most convenient to use, but its security often hangs in the balance due to various phishing sites and other hacker attacks;
hardware wallet is actually considered to be the most secure type of wallet that can not be hacked. But to work with him is quite difficult and long. Because all actions to enter and withdraw their digital assets takes too much time.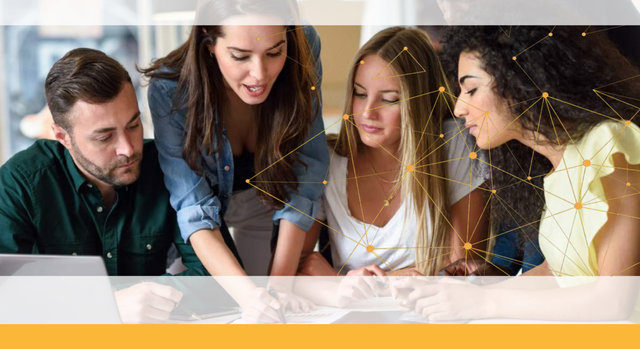 Having considered in detail all the characteristics of each individual wallet, the team of specialists came to the conclusion that it is necessary to create a wallet that would combine high transaction speed, high security, and even ease of use. Moreover, they developed it. And today I will be happy to tell you about it.


About the project
As you know we will focus on the purse which is called – AIR WALLET. The main mission of this wallet is to make the world of cryptocurrencies even closer, safer and more interesting.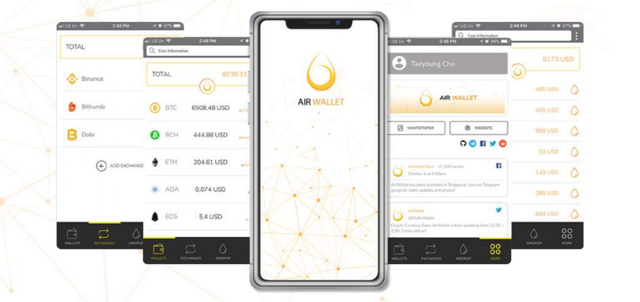 To do this, the developers have equipped the wallet with all sorts of functions and tools with which the user can not only perform classic operations available to each wallet (buy/sell/store), but also teach users the cryptocurrency economy, open access to promising Airdrops and much more.


Design feature
Many of you may have the question "what is access to Airdrops"?! In fact, this type of promotion of ICO companies is very productive and useful, thus allowing you to form around your project additional users who may be interested. At the same time, it carries an additional profit for the participants taking part in it. Therefore, airdrops are an integral part of the entire cryptocurrency market. But as practice shows, many users refuse to participate in airdrops due to the fact that they are too complex and take too much time. AIRWALLET eliminates this problem and allows users with just one click to join any airdrops. All you need to do is select the project you like and click participate, after which the AIR system will perform all the routine work for you. What I think is very convenient!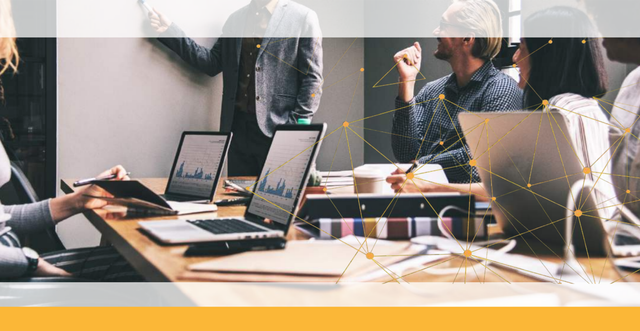 Moreover, using this method of participation in airdrops, AIRWALLET will provide its users with access to the most promising blockchain platforms without having to leave the wallet itself. Everything will be available in one place, and most importantly, you can immediately purchase promising tokens of any project.


How it works?
In fact, registering with AIRWALLET is very simple and won't take you too long. All you need is:
download AIR WALLET to your smartphone;
next, you will be prompted to enter all the necessary information about you, create a password, fix your fingerprint, and come up with a recovery word for backup;
once the user registration is successfully completed, the monitor will display all the introductory information about what functionality and features AIR WALLET itself has;
also, the user will be offered the function of linking all their social networks with AIR WALLET, so that he can easily and quickly participate in the proposed system airdrops.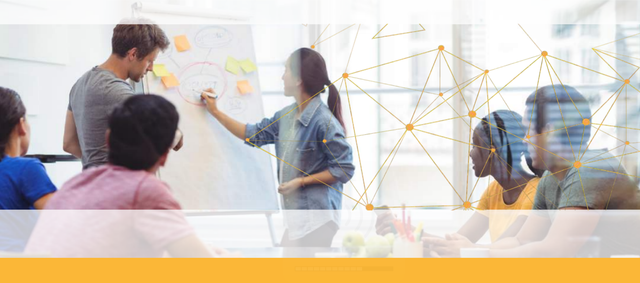 The details of the ICO
The AIRWALLET team is confident that they need a token to develop their platform, which will contribute to the growth and promotion of their ideas. To do this, they are ready to offer us their marker – AIR. In total, one billion coins will be released for sale, the initial cost of which will be 0.06 us dollars. At the end of public sales, the developers of this wallet plan to collect Hard Cap in the amount of $ 5 million.
The distribution of tokens and funds is as follows:


Partners


Conclusion
In fact, the idea of AIRWALLET is very interesting and unusual. It captivates me by the fact that the wallet itself is equipped with additional features and tools that allow you to exclude the simultaneous use of various resources, as all the most necessary can be found here. And this once again reduces the cost of my time, which is almost never enough.
Therefore, I think that this idea will be appreciated by many crypto activists, especially those who are a fan of airdrops projects. That's all I've got. If you are interested to get acquainted with the project in more detail, I offer you a list of all the official resources of the project, where you can find everything you need.

Official resources of the Airwallet project:

WEBSITE: https://airwalletofficial.com


TELEGRAM: https://t.me/AirWallet


WHITEPAPER: https://drive.google.com/file/d/1PjYc0UkV0SPpMPP63nAVfxbhtTO7bq-Z/view?usp=sharing


ANN THREAD: https://bitcointalk.org/index.php?topic=5072661.0


FACEBOOK: https://www.facebook.com/airwalletofficial/


TWITTER: https://twitter.com/myairwallet


MEDIUM: https://medium.com/air-wallet-official


LINKEDIN: https://www.linkedin.com/company/myairwallet/


INSTAGRAM: https://www.instagram.com/airwallet_official/


YOUTUBE: https://www.youtube.com/channel/UCUCth9srj1IzglDcjtSuy1A

AUTHORSHIP:


MY BITCOINTALK USERNAME: klimenok1991


MY BITCOINTALK PROFILE LINK: https://bitcointalk.org/index.php?action=profile;u=1238493


MY ETH ADDRESS: 0x90051516FC3451D7bF1b5e7D0A4486757FC81C32


UNIQUENESS 100%: https://text.ru/antiplagiat/5c543a5a93fa4