⭐THE SUITE - The new generation of Loyalty Program based on blockchain ⭐
In our world, every year a huge number of different shops are opened, so that everyone can meet their needs and buy the necessary goods or services. Shops differ in many ways, such as area or range of products. It does not matter the grocery store, Shoe or construction, because they all aim to benefit society. To attract more customers, stores use special techniques, such as discounts or promotions. Larger retail chains create loyalty programs and issue their own cards.
Loyalty programs give customers many advantages when buying various goods and services. Today, most of these programs are of rather low quality. Customers have a huge number of cards from various stores, which create more problems than give advantages when buying. Such a number of bonus or discount cards can not fit in one purse and so you can often face a situation when once in the store, your card is left at home. Some establishments can track cards by phone number, but this does not solve the existing problems. There are times when your room can not be found in the system and it can spoil your evening and mood.
To solve all the problems listed above and create a platform for entrepreneurs and their customers, the specialists developed The Suite project.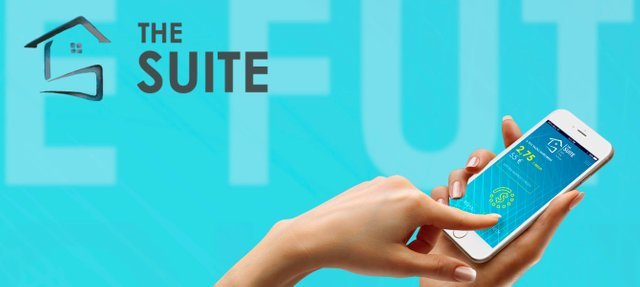 The Suite is a project that intends to collect all existing loyalty programs in one decentralized system. Within this network, users will be able to accumulate points and spend them when buying goods and services. The project has a fairly simple but well-thought-out concept of work. You can take advantage of all the advantages of the project by downloading a mobile application that allows you to store, accumulate points and view stores. The project will simplify the relationship between stores and their customers. It is important to note that the platform will be transparent and will have special features. Points will be awarded using an internal token.
The developers plan to encourage all token holders of the platform to motivate them and strengthen the position of the project among users. Also, a certain number of coins will be distributed among the partner stores of the project. Loyalty programs within the framework of the project will meet the demand of customers and provide them with a wide range of services, ranging from gift certificates to insurance services.
The platform has many advantages. These include:
● users get access to innovative services that were previously available to a narrow circle of people;
● ease of use and convenience should facilitate the adoption of digital currencies worldwide;
● any store or entrepreneur will be able to become a partner of the project and offer their loyalty program to customers;
● the developers plan to combine the two tokens and ensure their stability in the cryptocurrency market.
This is not all the advantages of the platform. In General, it is safe to say that the project is able to provide a reliable and efficient infrastructure for partners and customers.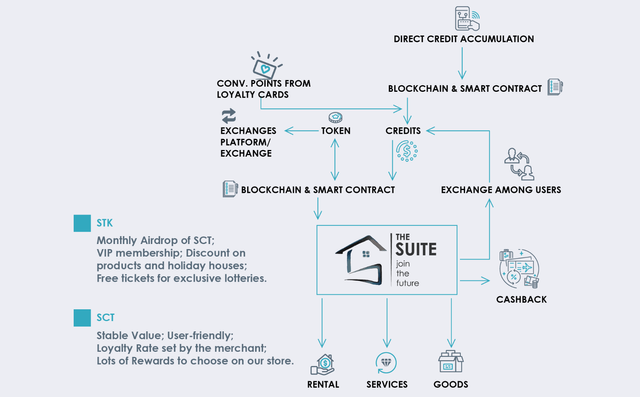 Two tokens will be presented within the project. With the help of the STK coin, currency exchange operations will take place. With the SCT coin, you can pay for credits, make transfers, and purchase store coupons. The pre-sale of the project tokens begins on March 30, 2019. A total of 1 billion coins will be allocated. The price of one coin on the pre-sale will be 0.18 dollars.
I believe that the Suite project will be able to attract a large audience, because it unites all loyalty programs in one network and has many advantages for all parties. The platform will be able to make the relationship between stores and customers simpler and more convenient, and loyalty programs will become more effective. The project deserves the attention of investors, because it creates a popular product and has a strong team of developers.

More information you can find on these links:
WEBSITE: https://www.fidelitysuite.com
REGISTRATION: http://ico.fidelitysuite.com/ref/65116316-5458-49e6-a233-07a2d44731c1
TELEGRAM: https://t.me/FidelitySuite
WHITEPAPER: https://www.fidelitysuite.com/wp-content/uploads/2018/11/WHITE-PAPER_THE-SUITE_ENG_ONLINE.pdf
ANN THREAD: https://bitcointalk.org/index.php?topic=5102915.0
FACEBOOK: https://www.facebook.com/FidelitySuite
TWITTER: https://twitter.com/FidelitySuite
MEDIUM: https://medium.com/@FidelitySuite
REDDIT: https://www.reddit.com/r/FidelitySuite
YOUTUBE: https://www.youtube.com/channel/UC1NaUrcPTBJUaw_cJ1vqGBw



AUTHORSHIP:
Bitcointalk username: ressel
My Bitcointalk Profile: https://bitcointalk.org/index.php?action=profile;u=1992083
My etherium address: 0xd5cdf2afA707A13E525EcC394cD7a20216E91873
Uniqueness 100%: https://text.ru/antiplagiat/5c9e6617d976f