🔥SwapZilla is a unique infrastructure solution that revolutionizes crypto trading 🔥
The world around us is constantly evolving. Our world has changed a lot in the last few decades. Changed the way of life of people, household items, a new architectural heritage. Many scientific discoveries have been made in the last ten or twenty years. People began to spend a lot of time on social networks, began to use smart appliances and cars more often, and even began to use cryptocurrencies. The market of digital currencies exists only about ten years and despite all difficulties the blockchain technology gradually penetrates into all spheres of life of people. Blockchain has proven its effectiveness in many areas of human life.
Despite the rapid development of blockchain technology has its own problems, which are associated with underdeveloped infrastructure. There are still very few projects and companies in the world that guarantee the use of cryptocurrencies in people's daily lives. Many people often have problems buying and selling digital currencies. Today, there are a huge number of different platforms where you can buy or sell cryptocurrencies, but each platform has its drawbacks. Due to the large number of different platforms and coins, users do not understand what to do with such a huge amount of information.
To solve all the problems listed above, a team of specialists has developed a SwapZilla project.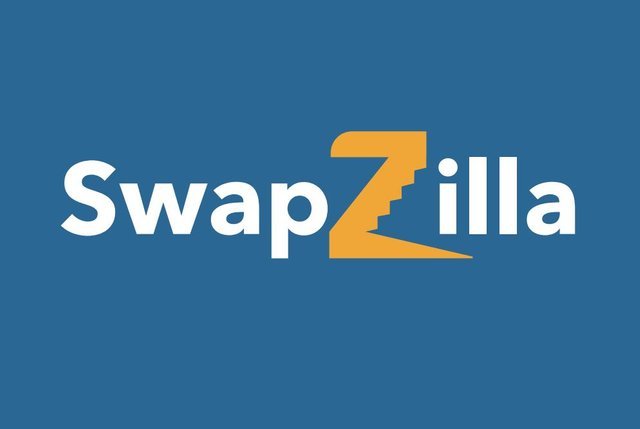 SwapZilla is a project that combines all existing exchanges, financial instruments, tokens and many other functions related to the cryptocurrency market in its ecosystem. The goal of the project developers is to create a convenient and accessible platform for the use of high-quality financial instruments. The project will be relevant not only for users, but also for developers who are connected with the sphere of digital assets. Combining a large number of exchanges, instruments in one platform will allow depositors to quickly get all the necessary information. Now users do not need to spend a lot of time to find the right information or the best exchange rate.
The platform will allow users to adapt the interface and other tools to their requirements and eliminate unnecessary for a particular user. This is very important, because people from the digital currency market can be completely different people with different goals and interests. Someone trades on the cryptocurrency exchange, someone just invests, and someone writes interesting news articles. Each of us is unique, so the project developers have created a great opportunity to model the interface and tools for their purposes.
The SwapZilla project will also provide a number of tools and features that will help users solve existing problems. Built-in margin modules and arbitrage methods will enable users to receive passive income. And the analytical core of the project will provide users with the most up-to-date information that has occurred in the world of cryptocurrencies.
The unique tools used to transfer data will give the user confidence that his transactions and his assets are in a reliable platform. All transactions will be carried out only with those users who have passed KYC and AML. The platform will be absolutely free for all users and will be developed through the Commission fees that are present in each transaction.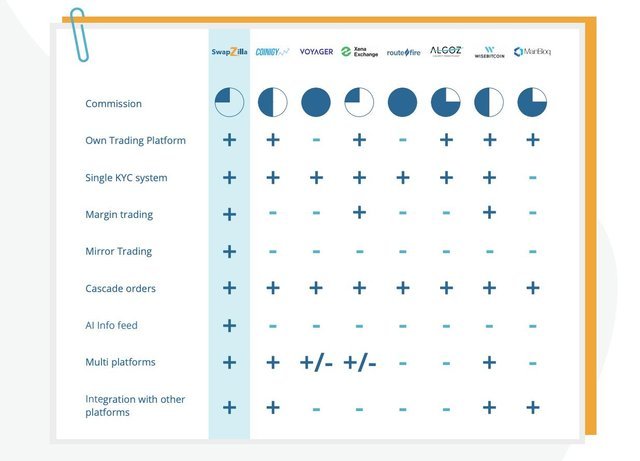 The founders of the project are ready to provide their own swzl tokens, the principle of operation of which is similar to a bond. The possession of these tokens gives users the right to passive income. The token will be developed on the basis of the Ethereum blockchain. A total of 30 million coins will be issued.
I believe that the SwapZilla project will be able to attract a large audience, because it is a very original concept that pursues only the most useful goals for cryptocurrency market participants. All information about the project can not be transferred in one article, so I recommend each of you to read the sources below.

More information you can find on these links:
WEBSITE: https://www.swapzilla.co/
TELEGRAM: https://t.me/SwapZilla
WHITEPAPER: https://www.swapzilla.co/WhitePaper-eng.pdf
FACEBOOK: https://www.facebook.com/SwapZilla-2335457683242053
TWITTER: https://twitter.com/swapzillaco
MEDIUM: https://medium.com/@swapzilla
REDDIT: https://www.reddit.com/r/SwapZilla/



AUTHORSHIP:
Bitcointalk username: ressel
My Bitcointalk Profile: https://bitcointalk.org/index.php?action=profile;u=1992083
My etherium address: 0xd5cdf2afA707A13E525EcC394cD7a20216E91873
Uniqueness 100%: https://text.ru/antiplagiat/5ddb9eebe3384