🔥SESSIA - SOCIAL NETWORK & CASHBACK SYSTEM BASED ON BLOCKCHAIN🔥
Many people may have noticed the growth of the retail market and can identify all areas that contribute to the rapid growth of e-Commerce. Most people are increasingly buying goods over the Internet, because it saves time and energy. Experts say that the number of e-Commerce customers is already almost two billion people. This is not a limiting factor, as many researchers predict further growth, so everyone needs to move to the digitalization of their business.
Despite the rapid growth, the e-Commerce market still has many challenges. All offline and online stores come up with and use various tools to attract a large number of customers. To do this, they offer a variety of loyalty programs and ways to return the money. All this is done only to attract and retain customers. However, it is important to note that most of the stores have poorly thought-out marketing and ineffective loyalty program, which brings more negative moments than benefits.
Many businessmen and heads of large brands seek help from third-party organizations that promise to provide a large number of customers. This service costs a lot of money, and no company guarantees the result. All these organizations work on the same similar principle, which is to interest and bring the client to purchase. However, it should be recognized that this system is outdated and ineffective.
To solve all the problems listed above, a team of specialists with extensive experience in the field of e-Commerce developed the SESSIA project.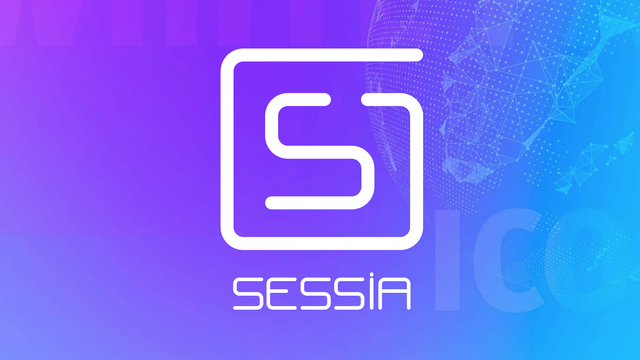 SESSIA is a decentralized system that allows you to eliminate intermediaries between the seller and the buyer in both online and offline business. The project is a unique solution to all the problems listed above. Entrepreneurs will be able to reward their customers for their purchases. It is important to note that SESSIA differs significantly from other projects in this area. Flawless operation of the system will be provided by the use of blockchain technology. This technology makes it easy and convenient to monitor all processes and transactions. The use of this technology will make the project safe and provide access from anywhere in the world.
The project completely excludes intermediaries between entrepreneurs and buyers, and also gives the opportunity to interact with any stores, regardless of their location. Large stores will be able to reward their customers with cashback for each purchase. The return of part of the money from the purchase has recently become a very popular marketing solution. This is due to the fact that this concept allows you to maximize the incentive to buy exactly the product that allows you to get in return some additional value.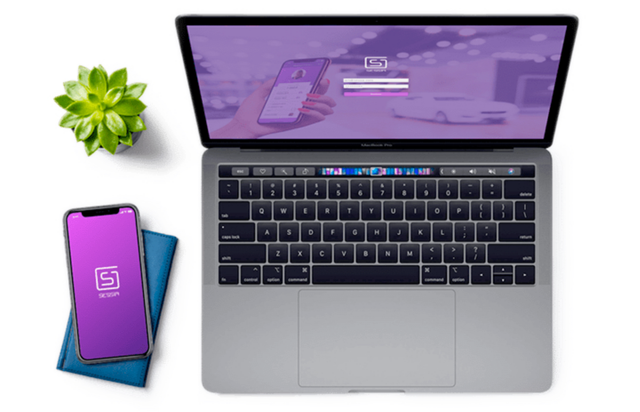 Entrepreneurs will also be able to encourage their customers to attract friends and make purchases in individual stores. I think that this concept is one of the most powerful tools to attract customers. SESSIA differs from other projects in that it creates an environment for communication between the entrepreneur and the client, while not charging large fees. The project provides its customers with a huge selection of tools. Entrepreneurs have the opportunity to stimulate their customers and other functions to manage this process. Users will receive a special environment to make purchases and receive cashback. It is also possible to receive a bonus for inviting friends.
To understand how SESSIA works, I would like to give a simple example. For example, you decide to buy a Cup of tea, pay for the goods and get a check with a special code. The seller scans this code and identifies the user in the system. Then cashback is charged, as well as Commission income for recommending to your friends. Everything works very quickly and most importantly efficiently.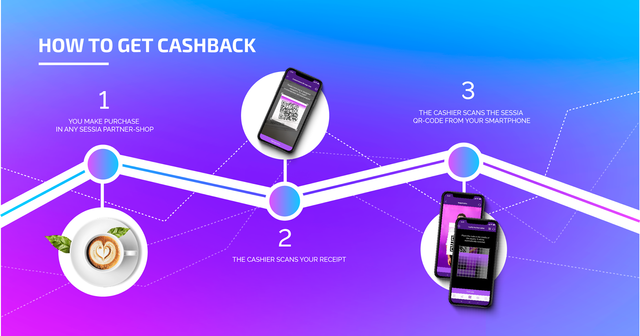 The internal project token will be called KIKC. The coin is based on the Ethereum blockchain, which can ensure the safety and reliability of the development of this project, as well as contribute to high liquidity and predictability of the development of the entire project. In total, 100 million coins will be issued, which are provided with a smart contract.
I believe that the SESSIA project will be able to attract a large audience, because it creates ideal trade relations between entrepreneurs and their customers. Entrepreneurs will be able to increase the demand for their products, and buyers will be able to receive cashback from purchases. The very concept of SESSIA is very interesting to me, so I decided to write this review. The project deserves the attention of investors, because it creates a popular product and has a strong team of developers.

More information you can find on these links:
WEBSITE: https://sessia.com
TELEGRAM [CHAT]: https://t.me/sessia_ico
TELEGRAM [CHANNEL]: https://t.me/sessiaeng
WHITEPAPER: https://sessia.com/stasic/doc/wp_eng-2018.compressed.pdf
ANN THREAD: https://bitcointalk.org/index.php?topic=5118670
FACEBOOK: https://www.facebook.com/sessiaapp/
TWITTER: https://twitter.com/sessia_clients
REDDIT: https://www.reddit.com/r/SESSIANetwork
LINKEDIN: https://www.linkedin.com/company/sessia
INSTAGRAM: https://www.instagram.com/sessia.usa/
IOS: https://itunes.apple.com/app/sessia/id1220488838?mt=8
ANDROID: https://play.google.com/store/apps/details?id=com.sessia&hl=en
YOUTUBE: https://www.youtube.com/channel/UCag7teHP8kIAG_G8S_wVJvQ



AUTHORSHIP:
Bitcointalk username: ressel
My Bitcointalk Profile: https://bitcointalk.org/index.php?action=profile;u=1992083
My etherium address: 0xd5cdf2afA707A13E525EcC394cD7a20216E91873
Uniqueness 100%: https://text.ru/antiplagiat/5cf65a242ccec