Ispolink - the first automated job board platform leveraging al and blockchain technology!
Every person in this world has some needs. Some of them are spiritual, and such needs as food, clothing, housing, and others require financial resources from a person. Each of us must carry out some activity in order to earn a living. That is why the issue of employment is always relevant around the world. It is by carrying out any activity that a person is able to benefit society.
The employment market is constantly changing, because some professions are outdated and no longer relevant. New professions are constantly appearing in the world. Remote online work is especially actively developing now. Many people want to find themselves in this field, but I do not know where to look for such a job. People spend a huge amount of time registering on various sites, searching for the right job, offline interviews, and so on.
To solve these problems, the development team created the Ispolink project.

Ispolink is a platform that is based on a combination of Blockchain technology and machine learning. The combination of these two modern technologies enabled the project developers to create a fast, convenient and reliable platform for employees and employers. Ispolink has a simple interface that allows you to pay for all built-in services using an internal token. Machine learning will help you choose the best job or the best employee.
On the platform, users will not have to experience stress due to a long wait for a response from the employer, everyone will be able to get instant feedback. The project also allows you to fill out a resume in a short period of time, taking into account the most important indicators. The platform provides a unique opportunity to create a video costume that will help you stand out from the competition and make an additional impression.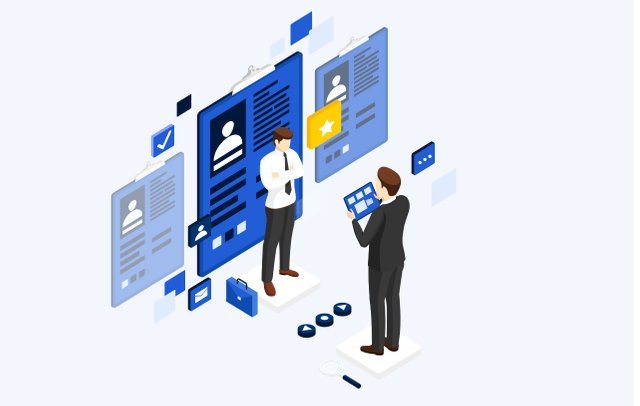 The project is an excellent solution not only for employees, but also for employers who are looking for talented employees. The platform will allow organizations to significantly reduce the time and money needed to find a worthy employee. All operations on the platform will be performed using an internal token, which is based on Ethereum.
I believe that the Ispolink project will be able to attract a large audience, because it is ready to revolutionize its industry. The use of modern technologies can improve the quality of communication and processing of all operations. The use of blockchain technology makes it possible to make operations on the platform fast, transparent, and the operation of the entire system efficient. The platform completely excludes any indulgences, which is very important in these days, when many people hold positions not by right. The project will give the opportunity to really deserving and talented personnel to positions on the basis of fair competition. For more information, please follow the links below.

More information you can find on these links:
WEBSITE: https://www.ispolink.com/
TELEGRAM: https://t.me/ispolink
WHITEPAPER: https://www.ispolink.com/Ispolink_Whitepaper_v1.pdf
FACEBOOK: https://www.facebook.com/Ispolink/
TWITTER: https://www.twitter.com/Ispolink/
MEDIUM: https://medium.com/@ispolink



AUTHORSHIP:
Bitcointalk username: ressel
My Bitcointalk Profile: https://bitcointalk.org/index.php?action=profile;u=1992083
My ETH wallet: 0xDB56f53c995670EC37c464799Fe1a1e03b4e9B68
Uniqueness 100%: https://text.ru/antiplagiat/5e89ee7b154c7