inSure System - The First in the World Crypto Asset Insurance System!
Many people around the world want to become financially independent. To achieve this, they use various methods, create businesses, launch startups, and others. One of the most profitable and promising options is investment. You can invest your funds in the stock market, real estate market, precious metals market, and cryptocurrency market. The concept of investment has always been associated with risks. However, from the experience of many successful people, we see that it was investing that gave them the opportunity to multiply their capital several times. This direction is rapidly developing and attracts more and more people.
Investments in cryptocurrencies, as well as in any other assets, are associated with certain risks. There may be a sharp devaluation of the coins themselves, or they may be stolen. In order to minimize risks when investing, you need to invest using special tools. Otherwise, the investor may lose some or all of their funds. To solve this problem, the development team created the inSure System project.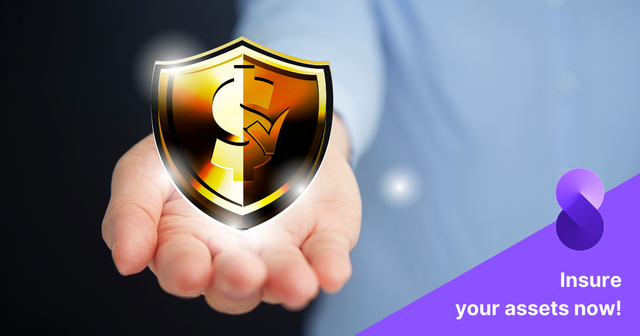 InSure is a decentralized platform that allows you to insure all your investment cryptocurrency assets against fraud, devaluation, theft and other negative consequences. Each user will be able to purchase one of the offered insurance packages by using internal token of the project. Insurance packages differ in the amount of insurance premiums, validity period, and other indicators.
The project has many advantages and is the first decentralized platform in its industry. An internal token for payment and purchase of insurance packages can be purchased easily and quickly. To activate a certain insurance package, you just need to purchase the required number of coins. After they are credited to your balance, the insurance will be activated automatically. This is fast and convenient.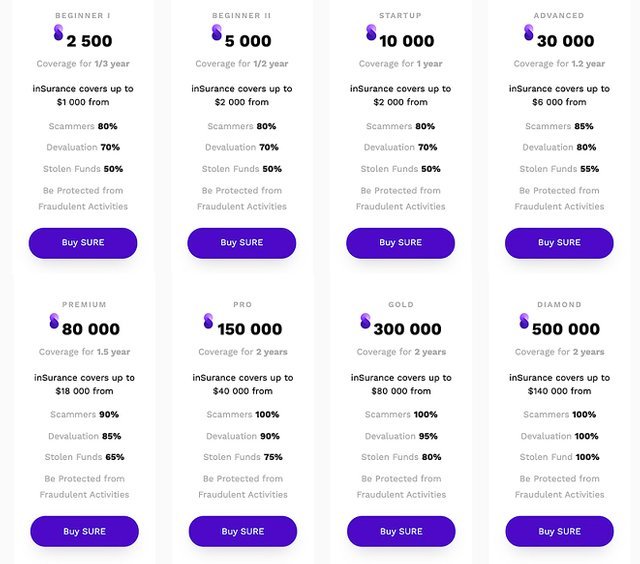 The project will be an ideal solution not only for experienced investors, but also for beginners. This platform will be able to protect its users from fraud, hacking or theft of assets. The project's internal token is based on the Ethereum blockchain. Tokens can be purchased on the Stex, Crex24, Vindax and other exchanges. To date, the capitalization of SURE coins is almost 48 million dollars with a daily trading volume of several tens of millions of dollars.

I am sure that the inSure project will be able to attract a lot of people, because it is the first platform in the field of cryptocurrencies that allows you to insure your investments. The use of blockchain technology provides security, reliability and full transparency of all its operations. It is also important to note that transactions between the user and the platform will be supported by a smart contract. More information about the project can be found by clicking on the links below.



More information you can find on these links:
WEBSITE: https://insuretoken.net/index.html
TELEGRAM: https://t.me/insuretoken
WHITEPAPER: https://insuretoken.net/whitepaper.html
ANN THREAD: https://bitcointalk.org/index.php?topic=5176277
FACEBOOK: https://www.facebook.com/inSuretoken
TWITTER: https://twitter.com/InsureToken
GITHUB: https://github.com/inSureToken/SmartContract/blob/master/inSure.sol
REDDIT: https://www.reddit.com/r/insureteam
LINKEDIN: https://www.linkedin.com/company/insure-technologies
YOUTUBE: https://www.youtube.com/channel/UCc-YvILhXYLtNm6nFMjOGDQ



AUTHORSHIP:
Bitcointalk username: ressel
My Bitcointalk Profile: https://bitcointalk.org/index.php?action=profile;u=1992083
My Telegram username: @ruslanwin
My ETH wallet: 0xDB56f53c995670EC37c464799Fe1a1e03b4e9B68
Uniqueness 100%: https://text.ru/antiplagiat/5e88563faf2b9