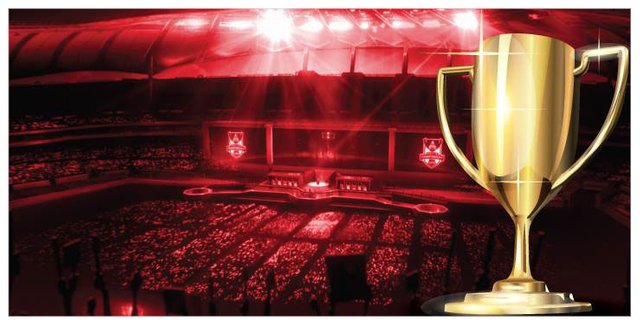 INTRODUCTION
The game market is a billion-dollar business and has been for many years. In 2017, it was valued at 116billion U.S. dollars. Now it expanding because of the first generation of gamers is now grown up with significant spending power. Therefore despite high penetration rates among kids, video games can no longer be considered as only a child's play. In fact, it was found that video gaming is expanding on popularity among the seniors in all over the world. Fun and mental agility are the main reasons cited by the past gamers as to why they choose this pastime. With the gaming market continuing to grow in size and value, some companies are looking into building games around Blockchain to take advantage of cryptocurrencies, tokens, and their benefits
In recent time, e-sport has entered the markets using Blockchain features such as wallets or tokens to secure and back in-game items. This way players are getting more ownership of the items or currency they loot and purchase. With a Blockchain and smart contract records, players are guaranteed ownership which gives the value of their item to both the owner and other players. From peer-to-peer competition, to rel-money in game economies, to blockchain based in game assets, to decentralized game logic, there is a world of possibilities for how blockchain will be entered into the next generation of video games and the products built around them.
PROBLEMS FACED BY GAMING PLATFORMS
Several problems need to be solved in other to improve the blockchain gaming business to the next level. Game distribution and promotion cost are one of the major problem faced by Game developers. After the release of a new game in the market by developers, these games must target end users of the developers tend to spend almost half of their revenue in the marketing and promotion by paying to centralized game distribution platforms which in turn sometimes leads to abandonment of projects/games created by small developers when they can't meet up with fees to attract players.
'' Asura is the solution for all these problems ''
Because it has everything in itself. The Asura platform act as all in one platform. It provides various services to the users. These are the opportunities you can get from Asura platform Forum contributions, Hosting tournaments, Partnered tournaments or Asura tournaments, Creating tutorials and guides, Community Matchmaking, Betting etc. Asura World has a set of rules integrated into the blockchain and operated by a selection of nodes. These rules run as the protocol to keep the platform acting safely and secure from threats all the time. Therefore users have everything in it. You don't have to worry about anything.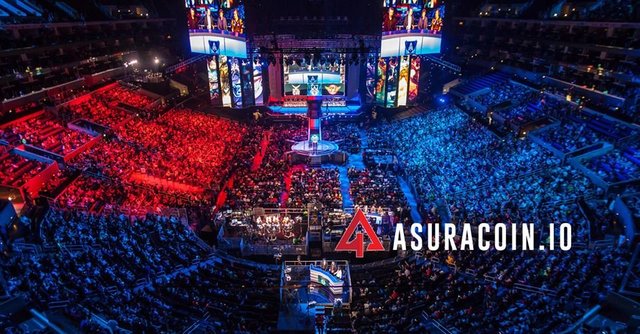 Asura platform uses ASA coins as the cryptocurrency. You can do anything on the platform if you have ASA coin. As a user in Asura Platform, you have different ways to earn tokens. You can mix-and-match ways to earn that suit you, to suit your gaming lifestyle. Whether it's through helping others directly or hosting tournaments, you are rewarded for providing value to the ecosystem. All these earn tokens can be spent on the platform or sold on the open market for any other currency.
ASURA ICO AND TOKEN DETAILS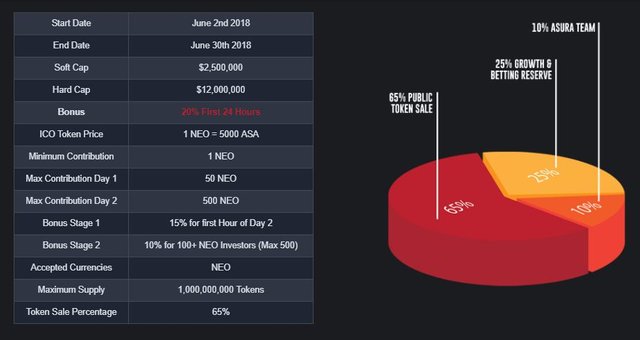 So I like to welcome all to go through the project and get a clear idea about it. Please feel free to bring forward all the questions you have about the Asura Platform in the comment section. I will add all the important links related to the project below.
Thanks
Author - pubudu
Bitcointalk link - https://bitcointalk.org/index.php?action=profile;u=1685433
IMPORTANT LINKS
Website: https://asuracoin.io
Whitepaper: https://asuracoin.io/whitepaper.pdf
Twitter: https://twitter.com/asuracoin
Facebook: https://facebook.com/asuracoin
Reddit: https://www.reddit.com/r/AsuraCoin
Telegram: https://t.me/asuracoin