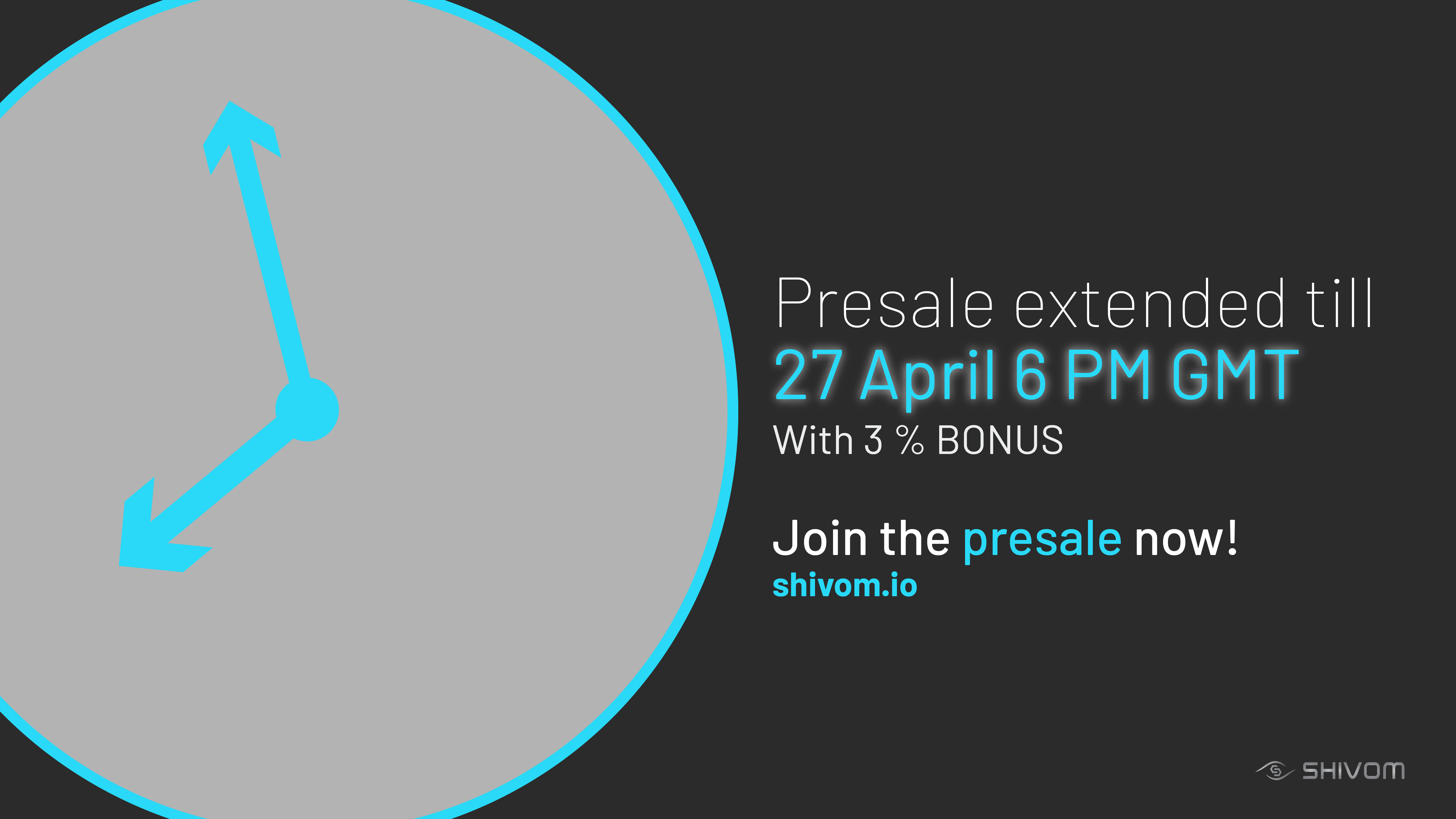 Shivom in its bid to help registered users to complete their KYC has extended their Presale for another 4 days! This means you can still sign up for the OmiX Token presale until Friday, April 27th, 2018, 6 PM GMT. The bonus will remain consistently at 3% through the remaining days.
The decision to extend the Presale was taken due to the overwhelming response we have received thus far. Due to the backlog of KYC applications, we are allowing users a few more days to participate, before the main crowdsale commences on May 3rd, 2018. Please note that the crowdsale will not carry any bonuses.
If your KYC application is still incomplete, we recommend you complete it before the main public sale begins.
This also means that the Token Presale is still open for those who haven't registered yet if you still wish to do so and benefit from the early bird bonuses. Become part of the Shivom's future-changing project by simply signing up at https://shivom.io/. You can also check out our step by step guide will walk you through the KYC process: https://medium.com/@projectshivom/tokensale-shivom-io-dbbd0a0874fc
Thank you for signing up and supporting Shivom in the future of genomic information storage and DNA sequencing. Your participation is vital to our vision and will help empower the next era of global healthcare.
Remember the Presale will end on April 27th, 2018 | 6 PM GMT
Contact us for any queries at [email protected]