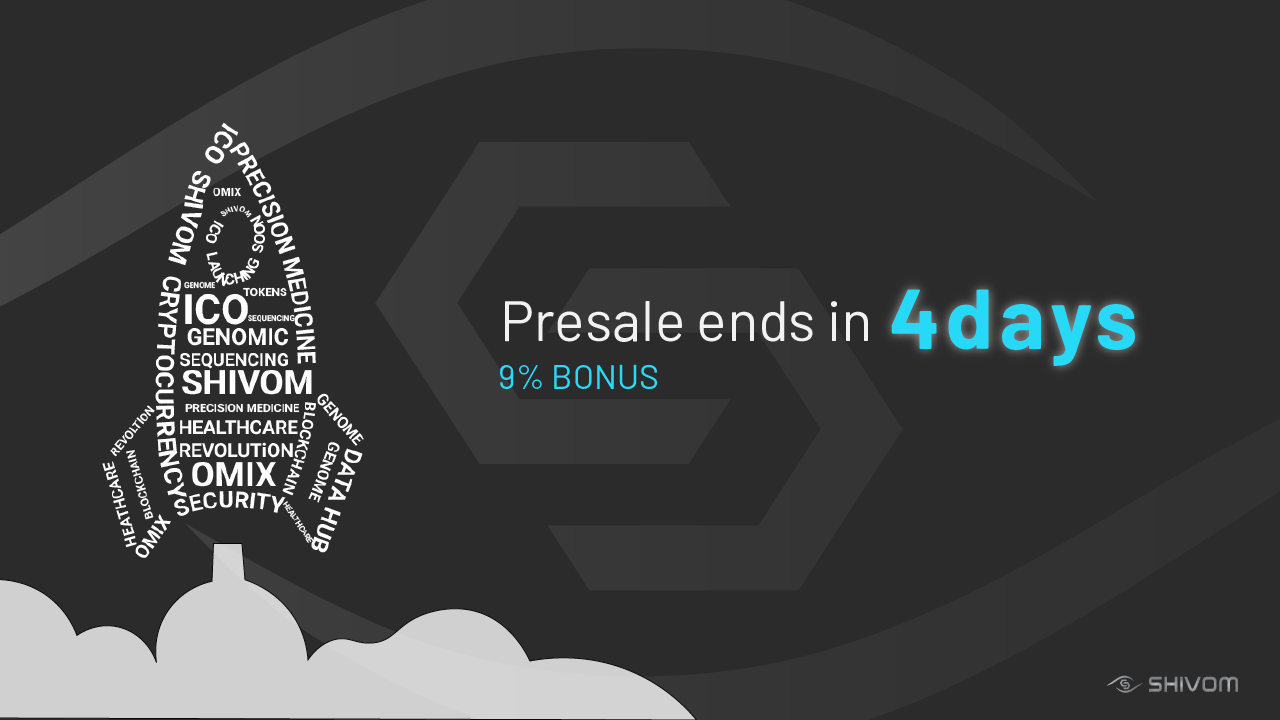 The Public #Presale of #Omix tokens will end in 4 days. Hurry and sign up on our #tokensale dashboard as soon as possible to purchase your #Omix tokens along with exciting bonuses that will depreciate with each subsequent day.
*Sign up now at www.tokensale.shivom.io
*Have a look at https://medium.com/@projectshivom/tokensale-shivom-io-dbbd0a0874fc for a step to step guide on how to invest in the shivom presale.
*Also checkout https://medium.com/@projectshivom/introducing-shivoms-exclusive-referral-reward-program-53c2f5161b34 to know about the shivom referral program that enables you to earn extra rewards for referring your friends and family.