Working together for better self-sovereign identity: Civic, SelfKey, and Peer Mountain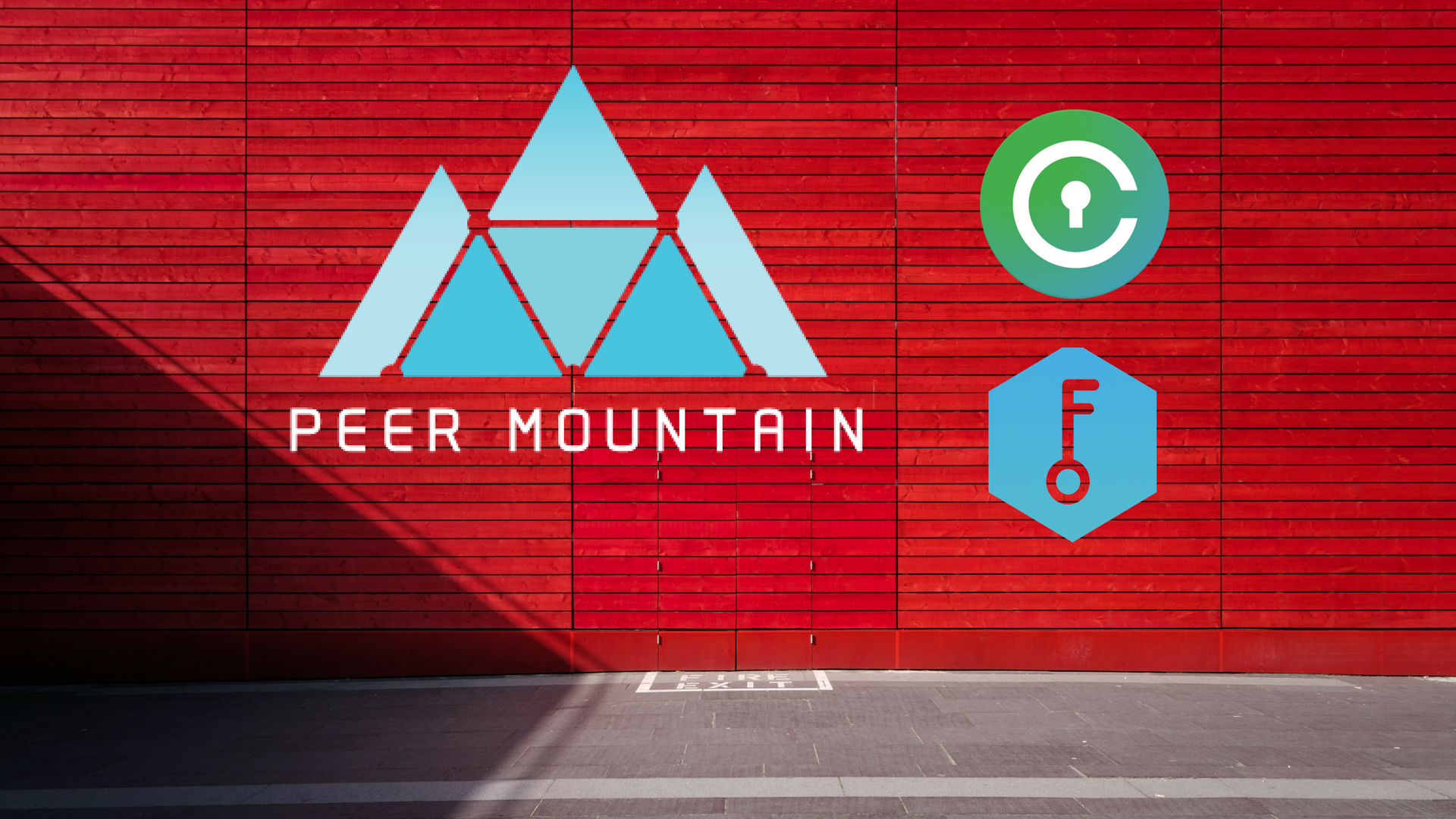 It's time for us to own ourselves. Each of us should have the right to ownership of our identities and full control over our personal data. We should decide who gets to see and use our information, and how and when others can see and use it.
In other words, we should have the right to self-sovereign identity (SSID).
The importance of, and demand for, SSID solutions has soared over the last couple of years. This has spurred the development of a number of innovative blockchain-based identity platforms, two of the more noteworthy ones being Civic and SelfKey.
Peer Mountain also offers a decentralized SSID solution — and more. It's a marketplace built around SSID and trust, allowing people and businesses using different systems and blockchain technologies to communicate and transact with one another. This means that individuals can use validated personal data in their Civic and SelfKey profiles in the Peer Mountain ecosystem securely and privately.
Let's take a closer look at each solution, and how they can work together on Peer Mountain.
Civic: an identity authenticator
Civic is the first blockchain-based SSID solution to come to market. Its users own all the personal data that they put into their respective profiles; Civic's blockchain architecture ensures that this data remains private and practically inaccessible to hackers. Its multi-factor authentication does not require a username, password, third-party authenticator, or physical hardware token. Identity access is only available through biometrics (face or fingerprint).
Civic users choose service providers and individuals they want to share their information with. These counterparties can use the Civic platform for immediate authentication of a user's identity, without any data transfer, processing, or storage requirements. This eliminates the risks that come with centralized data operations, making Civic's SSID solution a major breakthrough in data theft prevention and identity protection.
In Peer Mountain's decentralized trust ecosystem, Civic can serve as an identity authenticator. This provides Civic users with the convenience of using their preferred SSID solution, and the opportunity to transact with a wider selection of individuals and service providers.
SelfKey: an identity authenticator and verifier
While Civic primarily delivers identity authentication, SelfKey's SSID solution focuses on identity itself as much as it focuses on authentication. Providing authentication for web services is different from proving one's identity to a third party, especially for Know Your Customer (KYC) processes. SelfKey has been developed to work with the highest KYC standards.
SelfKey users can store their identity attributes and documents (e.g. passport, driver's license), in a secure digital wallet. An identity owner can have a validator in the SelfKey Network, such as a notary, to verify the documents in their wallet. They can then share their certified documents with service providers during ID verification processes (e.g. when applying for a bank loan), again via the SelfKey Network.
Peer Mountain gives SelfKey users the same benefits it gives to Civic users: access to an additional marketplace, expanding their choice of service providers.
Peer Mountain: an SSID ecosystem
Peer Mountain is a marketplace built around SSID. It allows businesses and people using different systems and diverse blockchain technologies to communicate and transact with the entities they choose to trust.
Civic and SelfKey are not competitors but potential participants in Peer Mountain's marketplace of trust. Their users can interact with and validate one another, and transact with businesses, using Peer Mountain's infrastructure. Patented Peerchain technology facilitates interoperability among every entity in the marketplace.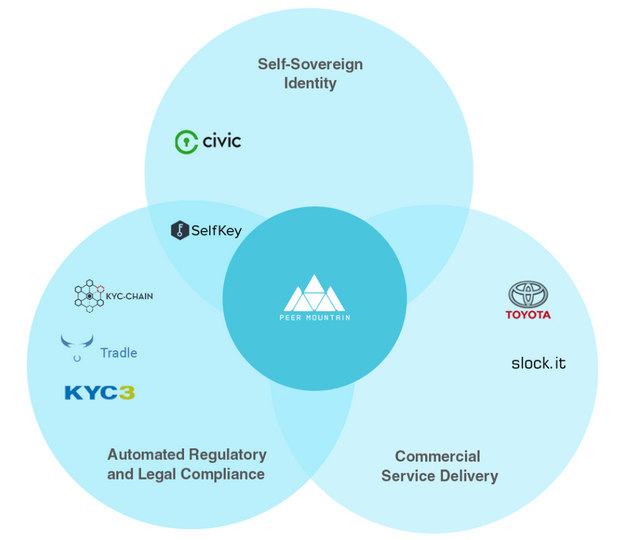 Peer Mountain is at the intersection of consumers who want SSID and service providers who need continuous and reliable compliance and efficient commercial service delivery. Validators offering identity validation services to third parties further support the ecosystem, which reinforces itself with network effects through trust interoperability and portability. Peer Mountain fits right in the middle of this as the facilitating technology for the trust ecosystem, without requiring that any of the three interests (consumers, service providers and trust providers) make a compromise of using someone else's platform or solution.
By linking sovereign identities and organizations, Peer Mountain is creating a safe and efficient marketplace across disparate entities operating in the global economy.
Join the discussion on Telegram:
https://telegram.org/peermountain
Read the Peer Mountain white paper here:
https://www.peermountain.com/peermountain-whitepaper.pdf