Peer Mountain Invited to Speak at the Inaugural Bahamas Blockchain and Cryptocurrency Conference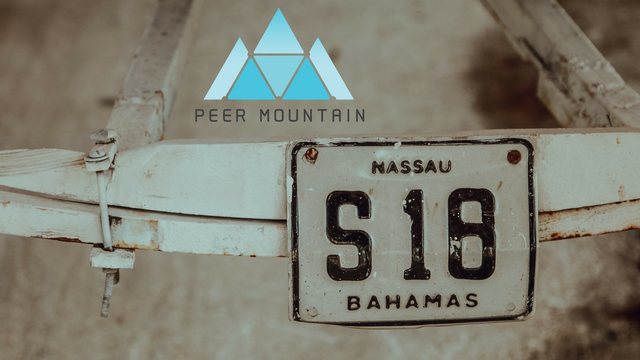 Peer Mountain have been invited to speak at the debut Bahamas Blockchain and Cryptocurrency Conference (BBCC), presenting its blockchain based solution on decentralised trust.
Peer Mountain's CEO and Founder Jed Grant will discuss how the Peer Mountain network can be implemented to provide financial institutions with real time and accurate trustability profiles for current and potential customers. When Jed was asked about the opportunity he said:
"I am thrilled to be speaking at the Bahamas Blockchain and Cryptocurrency Conference in June. Seeing more countries adopt the benefits of blockchain technology is fantastic. Having the opportunity to present the Peer Mountain project will allow more people to see how our project can be adapted to real world solutions."
Senator the Hon. J. Kwasi Thompson of the Minister of State for Grand Bahama, announced The Bahamas Blockchain and Cryptocurrency Conference; the country's first event based on blockchain and cryptocurrency technology.
"I'm pleased to announce The Bahamas Blockchain and Cryptocurrency Conference is designed to attract investors, entrepreneurs and service providers and tech companies from all over the world who are focused on making investments, starting and developing companies and building business relationships with blockchain technology" Minister Thompson said.
The conference, due to take place on June 20th-22nd, sets a new precedent for the country, introducing themselves into the world of cryptocurrency and blockchain. With an estimated 500 company representatives expected to attend the conference at Grand Bahama, the BBCC will investors and entrepreneurs meet to discuss the world of blockchain technology.
If you are attending the conference be sure to connect with Jed and attend his presentation on the Peer Mountain blockchain solution. It is not one to be missed.
Join us:
Twitter: https://twitter.com/PeerMountain
Medium: https://medium.com/peermountain
Reddit: https://www.reddit.com/r/PeerMountain/
Facebook: https://www.facebook.com/peermountaindotcom/