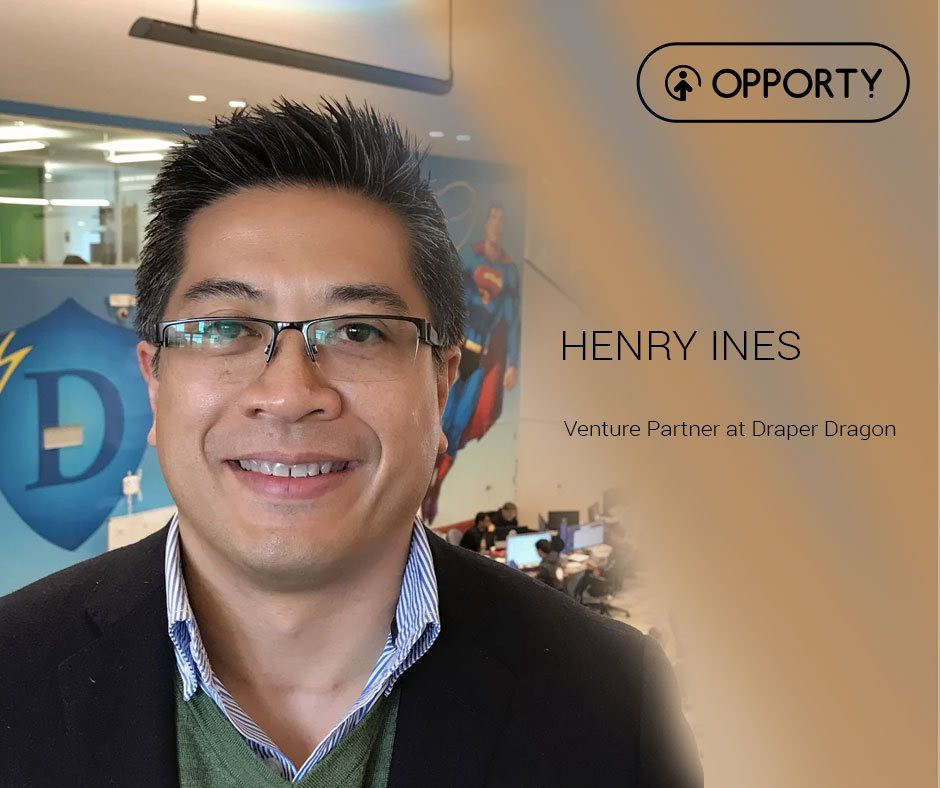 More great news for Opporty! Henry Ines has joined our board of advisors.
Henry currently serves as a venture partner at Draper Dragon, a venture capital firm based in Silicon Valley. Ines has over 17 years of experience in various spheres, including investment, corporate finance, cross border advisory and entrepreneurship.
Before joining Draper Dragon as a partner, Ines worked as a partner at DFJ Dragon Fund and its affiliate, Dragon Venture, where he focused on US-China and Southeast Asian early stage investment opportunities.
In addition to working at Draper Dragon, Ines is the co-founder of StreetMarch, a location-based social activism and campaign organization iOS app. He is a member of the Board of Advisors for Backbone Labs, developer of the world's first complete smart posture support, and an Advisor for SnapOutlets, an iOS on-demand shopping concierge/personal shopper mobile app.
Mr. Ines also serves as the Executive Director of Global Chamber® San Francisco, a member organization focused on helping leaders, executives and companies with cross-border investment, commerce and global expansion initiatives.
Ines gives lectures at Nanyang Technopreneurship Centre (NTC) at Nanyang Technological University in Singapore, and is a faculty member at the Silicon Valley Institute.
Henry's academic achievements are also impressive. He obtained a BS in Finance from Pennsylvania State University and an MBA from Duke University's Fuqua School of Business.
We are honored to have such a great professional join the ranks of our advisors. He will support us on issues regarding relationship building and interactions with venture investors.
Our team is delighted to welcome Henry aboard!