CryptAssist: Ecosystem features
In today discussion I will expatiate more on four (4) features of the CryptAssist Ecosystem. As the discussion unfold you will grab details about the Ecosystem.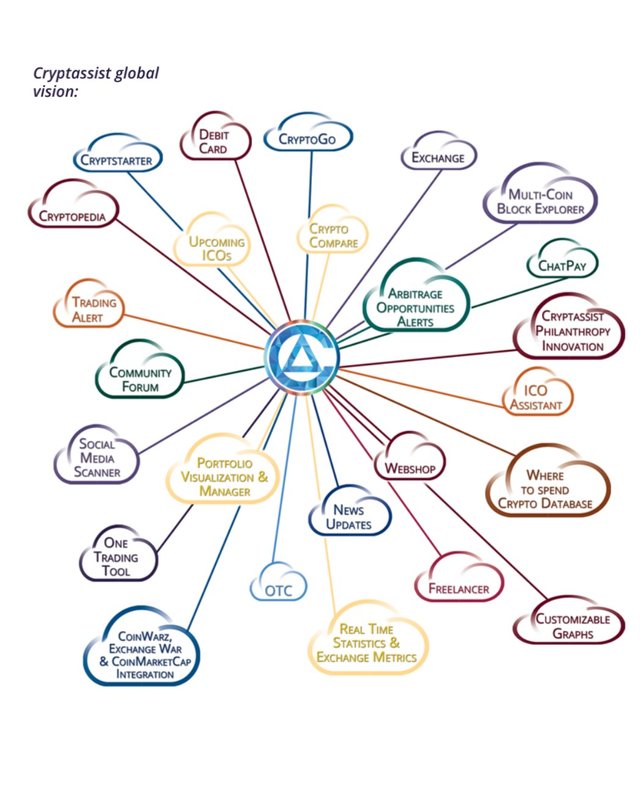 CRYPTASSIST EXCHANGE
There are some exchange people find it hard to navigate because of the interface not being friendly. While some complained about transactions fee too high.
The vision CryptAssist Ecosystem has presented show that, this exchange will have user friendly interface to cater for both established traders as well as first time users. There will be 50% discount when you pay with CTA coin. The exchange will not be exclusive for CTA trading only, but will functions as any other exchange. It will enable fiat deposit and withdrawals and it will be fully licensed Cryptocurrency spot exchange.
DEBIT CARD
We have seen some countries which have restrictions against cryptocurrencies, but sometimes we have lovers of Crypto in those countries. Their challenge is how they will be able to convert their digital currency to fiat or local currency for usage. CryptAssist has presented a very unique way of making it possible for every lovers of Crypto to be able to convert their digital currency to fiat in any ATM machine in the world accepting visa or MasterCard. The debit card 💳 will accept top 50 Cryptocurrencies, there will be low transaction fee. It will be very convenient for usage in any ATM worldwide. It will be used for offline and online transactions. What an amazing offer by CryptoAssist!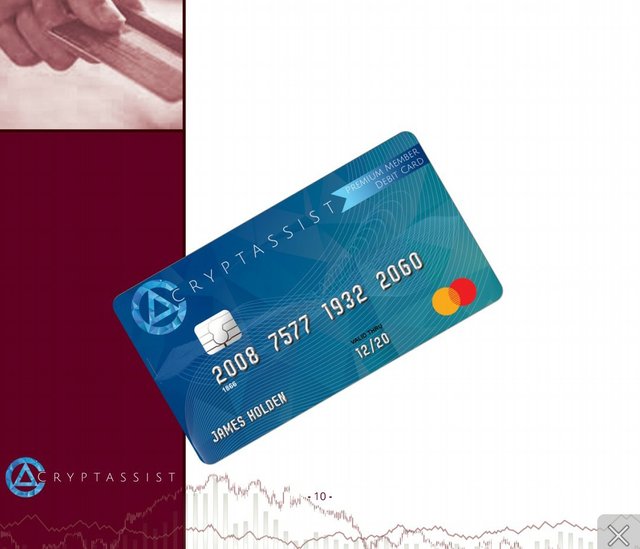 CRYPTOGO
Another two more features that interest me the most is the CryptoGo and Cryptstarter. The function of the CrytoGo is that, the app will be used to co-ordinate ICO project airdrops throughout the campaign period but it will be at a specific location and venue.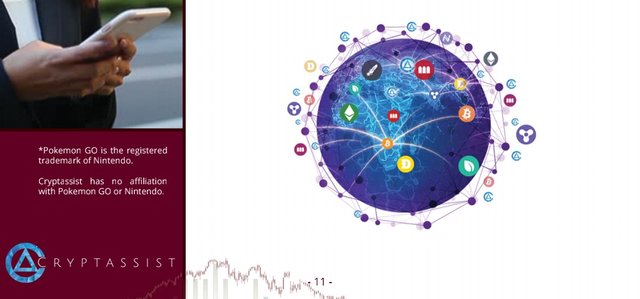 CRYPTSTARTER
Raising funds have been some major challenge to many ICO project. But here now, CryptAssist have stand out to help users to raise funds for creative project. Top 100 Cryptocurrencies listed on coinmarket can be used in raising the needed funds. But CryptStarter will require KYC for creators and backers in other to monitor whether they deliver their product after the completion of the project.
There are many more features on CryptAssist platform. But in my next article if time permit, I will discuss more on other features. But before then you can find out more information on the whitepapar and the site below.
Site: https://www.cryptassist.io/
Whitepapar: https://www.cryptassist.io/assets/downloads/whitepaper.pdf
Facebook : http://www.facebook.com/cryptassistcoin
Twitter : http://www.twitter.com/cryptassistcoin
Written by Emmax
Bitcointalk profile link: https://bitcointalk.org/index.php?action=profile;u=2157595