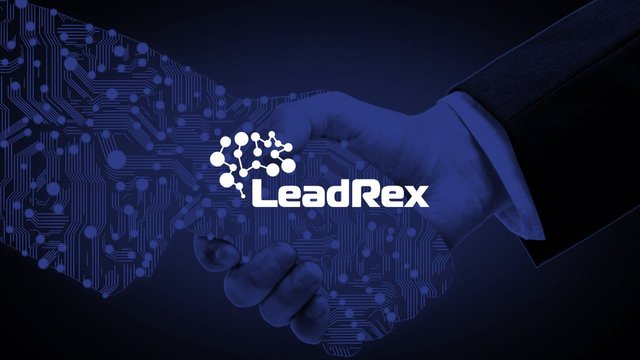 Community, we have great news for you! LeadRex Corporation signed a cooperation agreement with Zeus Protocol.
The Zeus protocol is the second-tier network for Ethereum to scale up the calculations with the basic capabilities of identification, information (of-chain), intelligence and interoperability.
The first technology solution of Zeus Protocol — ZeusID (http://id.zeusprotocol.com/), will provide its partners and customers with large-format analytics that will significantly improve our project. ZeusID is one of the main components of the Zeus protocol, because it solves one of the biggest pain points of the ecosystem blockchainchain — trust & reputation. That's why we can proudly say that for the first time 30 million Eth-purses now have a reputation, verification of the miner, the identity of the wallet and the schedule — and all this is algorithmically verified!
Zeus Protocol will provide LeadRex access to its analytics and will include us in a future press release with funding from yahoo and co-ordesk. We are sure that cooperation with Zeus Protocol will help our projects to become even better. We are confident that together we will achieve incredible heights. We look forward to helping each other achieve their goals within the ecosystem of the Blockchain.
OFFICIAL SUPPORT TEAM (Telegram):
👍 Alexander | LeadRex (https://t.me/rav4919)
👍 Andrey | LeadRex (https://t.me/Andrey0856)
👍 Konstantin | LeadRex (https://t.me/strike0095)
FOUNDERS AND TEAM (Telegram):
🙋‍♂️ Anton Skripka |CEO | LeadRex (https://t.me/SkripkOFF)
🙋‍♂️ Oleg | CCO | LeadRex (https://t.me/YbzCoin)
Website — https://leadrex.io
Twitter — https://twitter.com/leadrex
Facebook — https://www.facebook.com/LeadRexAi
Official Links BTT:
฿ Bitcointalk (RU) — https://bitcointalk.org/index.php?topic=3980113.msg37762784#msg37762784
฿ Bitcointalk (ENG) — https://bitcointalk.org/index.php?topic=3980476.msg37763777#msg37763777
📣 Telegram Bounty chat (RU) — https://t.me/leadrexbountyrus
📣 Telegram Bounty chat (ENG) — https://t.me/leadrexbountyeng
Official telegram chats:
🇷🇺 Russia — https://t.me/leadrexrus
🇬🇧 English — https://t.me/leadrexeng
🇻🇳 Vietnam — https://t.me/leadrexvietnam
🇲🇨 Indonesia — https://t.me/LeadRexIndonesia
🇸🇽 Philippines — https://t.me/leadrexphilippines
🇹🇷 Turkey — https://t.me/leadrexturkey
🇿🇦 Africa — https://t.me/leadrexafrica
🇯🇵 Japan — https://t.me/leadrexjapan
🇪🇺 Europe — https://t.me/leadrexeurope
🇪🇬 Egypt — https://t.me/leadrexegypt
🇺🇸 USA — https://t.me/leadrexusa
❓ FAQ — support: [email protected]
✅ Marketing proposal: [email protected]
✅ Partnership proposal: [email protected]
✅ Advertising proposal: [email protected]
✅ Sales proposal: [email protected]