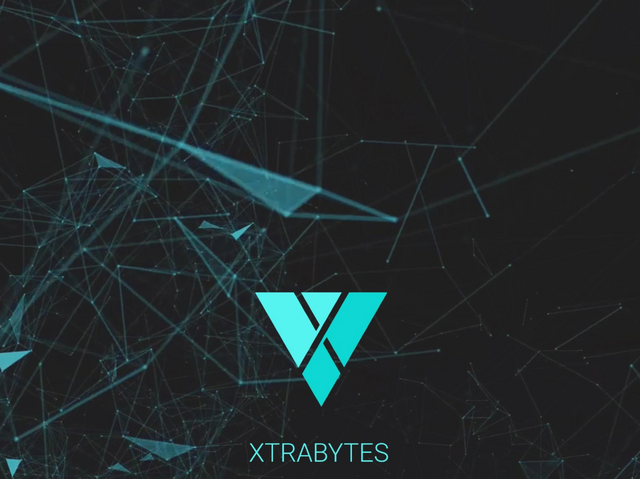 What is XTRABYTES?
The XTRABYTES platform intends to offer an alternative to wasteful and inefficient block mining technologies. With this new technology, we seek to redefine expectations with regard to decentralization. The process for creating this new economic environment will involve innovation and creativity, as we separate ourselves from existing structures. Therefore, we have created an agnostic-code platform to provide the ultimate environment for digital currency and decentralized applications (DApps) development. All secured by highly adaptable and modern encryption technologies.
Project Features
We aim to deliver a blockchain platform that provides users with superior speed, security, and scalability over current blockchain offerings. To do so, we have crafted a unique Proof of Signature (PoSign) consensus algorithm. PoSign relies upon a system of real and virtual network (STATIC) nodes to verify transactions, and in doing so obtains these benefits in an economical and eco-friendly manner.
The XTRABYTES platform has been engineered with the future in mind in other ways as well. For instance, the platform is both code-agnostic and readily adapted for mobile use. By using its DICOM API, developers will be able to easily create future Z-APP modules with various mobile programming languages. To provide proof-of-concept for this mobile compatibility, the first Z-APP modules will be programmed in Java.
Finally, the platform's modular nature allows users to assume an infinite capacity for growth. Since this modularity will be driving our development pipeline, we have enhanced its usability by providing code-agnostic APIs, superior technical support, and best-in-class user interfaces. We take seriously our vision of having users and developers view XTRABYTES as the premier blockchain platform within the cryptocurrency world.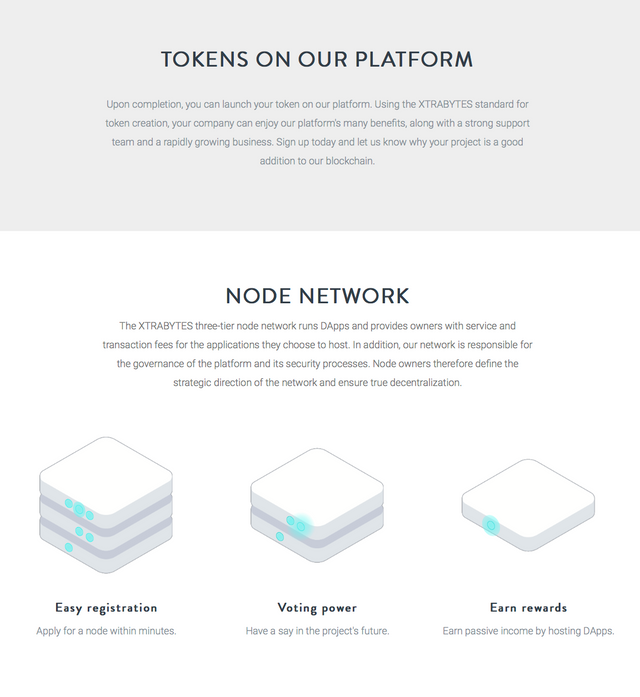 Project Team:
XTRABYTES new chief executive officer is Allen Rothwell, a former national account manager for HP Inc. The company will benefit from his extensive experience in the technology and services sector, particularly as the company transitions into a global enterprise. In addition, Ashley Norman is XTRABYTES' new chief operating officer. As a commercial graphics divisional manager for HP Inc, Norman worked with regional sales managers to achieve 10 years of consecutive growth, becoming an expert in market trend identification and global product launches.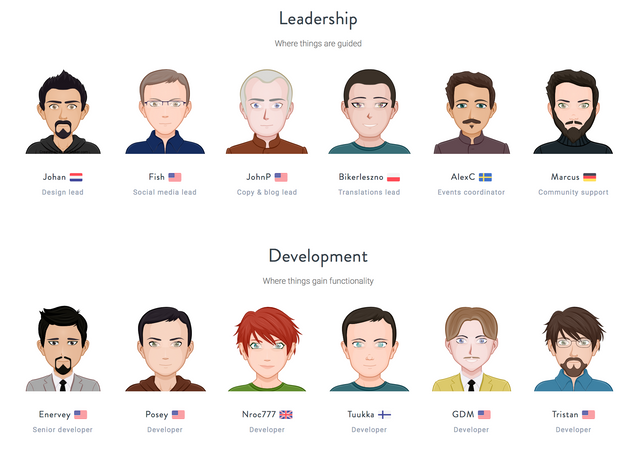 Token Details:
Since the total supply of XTRABYTES is fixed at 650,000,000 XBY coins, no additional coins will be mined or added to the supply. In addition, the network's initial STATIC nodes will store a large number of coins, thus removing them from circulation and increasing the value of those that remain. As node owners register and break their STATIC nodes, the total number of circulating coins will somewhat fluctuate. However, users can expect the total circulating supply of XBY to decline over time as additional STATIC nodes are added. To counter this and to fund development, an internal utility token named XFUEL has been created. Note: STATIC node owners have voting powers but do not the define direction of the network.
Verdict:
XTRABYTES (XBY) is a modular blockchain platform designed to provide significant improvements in security, scalability, and decentralization opportunities over current blockchain technologies. Utilizing a newly created algorithm, ZOLT, and consensus method, Proof of Signature (PoSIGN), XTRABYTES offers a platform on which DApps developers can build and reshape the future of blockchain technology through ZOLT based Z-APPs and Services.
Important links:-
Website: https://xtrabytes.global
Whitepaper: https://xtrabytes.global/build/files/whitepaper.pdf
Telegram Group: https://t.me/enkronosapps
Twitter: https://twitter.com/xtrabytes
Facebook: https://www.facebook.com/XTRABYTESOfficial/
YouTube: https://www.youtube.com/c/XTRABYTESOfficialCrypto
Reddit: https://www.reddit.com/r/xtrabytes
Bounty: https://beta.bounty0x.io/hosts/XTRABYTES
ETH: 0xCc538c6335203Cd2e771F27d12F4c90695366407
BTT: https://bitcointalk.org/index.php?action=profile;u=1495664