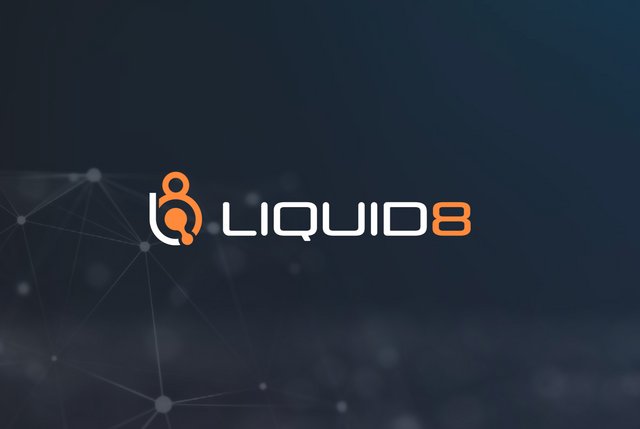 What is Liquid8?
Liquid8 aspires to be the next-generation financial services platform that will help bridge the gap between real-world assets and the emerging digital economy with the utilization of blockchain technology and smart contracts. Liquid8 will offer a complete off-chain and on-chain tokenization protocol to put the world's assets on the blockchain. The tokenized asset can then be exchanged and loaned between community members via Liquid8's Multi-Asset Wallet.
The Liquid8 Ecosystem:
Multi Asset Wallet – Liquid8 presents a simple and convenient solution for community members to obtain financial service​, and to manage and store both crypto assets and tokenized assets directly within our intuitively designed Multi-Asset Wallet.
P2P Social Exchange – Liquid8 connects trading parties in any location within an efficient, secure, transparent and fair environment, allowing crypto- to-fiat or crypto-to-crypto transactions based on mutually agreed exchange terms, with any preferred payment method.
P2P Instant Exchange – Liquid8 is developing an Instant exchange protocol with proven technologies to enable smart price-optimizing and liquidity access to major centralized and decentralized exchanges for instant conversion between different crypto assets.
P2P Globalized Lending – Liquid8 offers a revolutionary lending platform that connects fiat- based lending with crypto-based lending via the utilization of blockchain technology and smart contracts; Creating an efficient, secure and flexible lending environment for both lenders and borrowers.

Liquid8 will develop a user-friendly P2P multi-functional platform powered by blockchain technology to provide unparalleled mobility between real-world assets and the emerging digital economy, making the platform a gateway for start-ups, community members and financial service providers to connect with each other without intermediaries, with full transparency and security.
Liquid8 platform's unique blockchain-based architecture will also provide advantages, such as openness, immutability, and censorship-resistance of all stored information; along with the use of smart contracts, which present an efficient, secure and transparent infrastructure for the 3 main features presented by Liquid8: tokenization, exchan, e and lending.
Project Team:
Liquid8's Team is helping to promote the mainstream adoption of blockchain technologies – specially, with the development of a peer-to-peer digital services platform that can be utilized by everyone - including newcomers and non-technical users. By eliminating the complexity of blockchain usage, we will remove a major barrier that discourages newcomers and non-technical users from being part of this latest era in the digital revolution.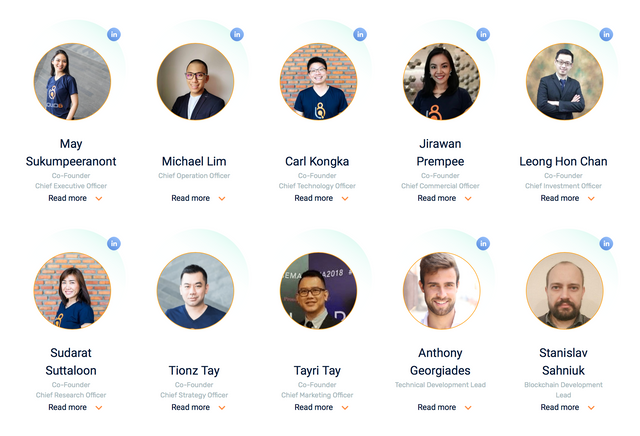 Token Details:
The Liquid8 token (LQ8) is a utility token built on the Ethereum Blockchain (ERC-20). The token's utilities are as follows: As payment for all services within Liquid8 ecosystem LQ8 token will be used as payment for platform service fees that occur within the Liquid8 P2P Multi-Functional Platform.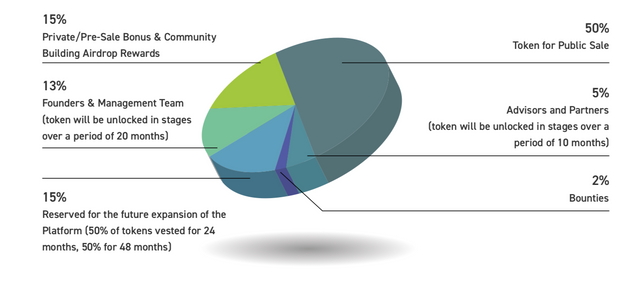 Token LQ8
Price 1 LQ8 = 0.10 USD
MVP/Prototype Available
Platform Ethereum
Accepting ETH
Soft cap 3,000,000 USD
Hard cap 35,000,000 USD
Country Singapore
Whitelist/KYC KYC & Whitelist
Restricted areas USA, China, Singapore
Verdict:
Liquid8 is a decentralized peer-to-peer multi-functional platform, which enables the global tokenization of assets for exchange and loan between community members. Liquid8 makes real-world assets accessible and affordable to all, by leveraging the unique properties of Blockchain. We're building a gateway to connect startups, consumers, and financial service providers, via a decentralized peer-to-peer ecosystem – and you can be part of the revolution.
Important links:-
Website: https://lq8.io
Whitepaper: https://lq8.io/assets/docs/whitepaper_4.pdf
Telegram Group: http://t.me/lq8en
Twitter: https://twitter.com/LQ8_Liquid8
Facebook: https://www.facebook.com/Liquid8-152207538972474/
ANN: https://bitcointalk.org/index.php?topic=4507173.0
Bounty: https://bitcointalk.org/index.php?topic=4790180.new#new
ETH: 0xCc538c6335203Cd2e771F27d12F4c90695366407
BTT: https://bitcointalk.org/index.php?action=profile;u=1495664