"We've gone viral."
---
To marketing professionals, this is one of the single best things to hear over their morning coffee. Brand recognition explodes and new interest is generated at a breakneck pace. It's the marketing unicorn and so many people wind up chasing it that we get some pretty spectacular failures along the way (some of which can actually become unintentional successes).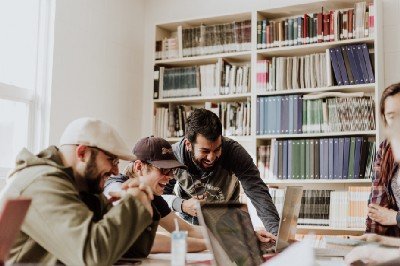 Photo by Priscilla Du Preez on Unsplash
So what causes the coveted viral status?
Allow me to introduce you to the first article of a new series where we will be dissecting the biggest advertising hits of our time. Then, we will show you how to use those lessons learned to further your own projects.
Let's dive right into this ad by Newcastle Brown Ale.
If We Made It — Droga5 and Newcastle Brown Ale
The scene:
Anna Kendrick is sitting at a hairdressing booth monologuing a big opportunity that she missed. She was to star in a Superbowl ad, one for a beer company nonetheless. However, the deal fell out as the company didn't even have the funds to make the ad.
Her profanity ridden monologue goes into her musings of "beer girl ad-material" and that she considers herself "the kind of hot that attracts guys who don't call women hot." She doesn't just talk about the commercial, going into her career as well by noting she has yet to do a nude scene or get paid a "s — t ton of money" for a commercial spot for a beer she doesn't drink, and the beer ad would "basically do both of those things."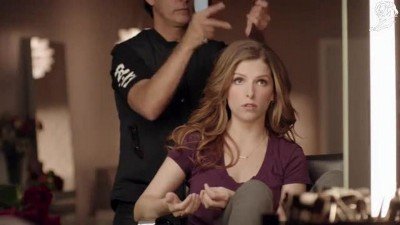 Newcastle Brown Ale Case study IF WE MADE IT
by Caviar, Droga5 New York — via Coloribus.com
It all ends with her shooting a few more laden remarks at the beer company before storming off as someone sets a six pack of Newcastle Brown Ale on the salon table.
This risque ad started the greatest satire of Superbowl beer commercials in this decade. Every part of the process poked subtle holes in the often ridiculous and bizarre beer commercials aired during the single most popular sporting event in America (sorry World Cup fans). The story line of the campaign was simple: what kind of commercial would Newcastle have made if they had the money to buy one of those coveted thirty second slots? It turns out, an awesome one.
Different ads in their campaign featured unsuspecting focus groups unaware of the joke, confused commentary of an NFL superstar as he looked over the storyboard of a skateboarding cat he was to voiceover, to the single best teaser trailer I've had the joy of seeing.
It all hinged on the fact that Newcastle's overall advertisement budget for the year was only half the average price of a precious thirty seconds of advertisement space in the Superbowl. It was over the top, chock full of self-deprecating humor, and a greatly exaggerated look into how Superbowl commercials are made. They went on to create one of the most talked about Superbowl ads of 2014. The kicker?
It never once aired during the Superbowl.
That's right. None of these ads, specifically designed around the Superbowl, ever actually made it to air during the Superbowl, yet this ad campaign was arguably one of the most successful in Newcastle's history.
So, you may be thinking: How does this apply to an ICO?
Well, now that the history is out of the way, how can we apply the same strategies here to bring over the humor, buzz impressions, and that all important viral factor?
In the ICO space, advertisements can be a bit stifling. We get so caught up in being serious, that we forget humans are not simply "input data, export investment." Buzz comes from leveraging the, all-too-human, effect of simply finding something or someone likable.
To that end, my first piece of advice is to lighten up a bit. One of the best bosses I have ever had the pleasure of knowing once told me: "Business begins and ends in the boardroom." Many ICOs put so much effort in appearing professional, that they become stiff, uninviting, and alienating. The first key to attracting viral attention is learning when to loosen the tie before it starts choking you.
You could poke fun at the overpricing of ICO services. If anything, this campaign shows that paying out of the nose for a quick shot at glory doesn't mean you are going to be as successful as putting genuine thought into your marketing. Comparisons can be drawn from absurd ICO marketing prices to the cost of a Superbowl ad, and it's not the only method for getting your name out there. Newcastle's main avenue of impressions mostly came from Youtube and other social media, knowing that the highest chance of being viewed over and over came from these platforms instead of a 30-second ad slot.
Finally, just as Newcastle's slogan of 'No Bullocks' was proudly displayed, so should your commitment to the product itself. Many less attuned investors will be solely focused on those phrases we've all come to loathe: 'When exchange?' 'When partnership?' 'When moon?' However, those seriously looking in this space will look to your product, your team roadmap, your development status, and your current community.
Using past campaigns and understanding their success is critical.
As we learned here, you can achieve viral status, regardless of budget, if you put some clever thought into it. Take some time to loosen up and spend a moment with your team for a creative brainstorming session. You could even think about including members of your community in the discussions as there are likely many ideas circulating their heads for spreading the word on your ICO and token. The results may surprise you.
Speaking of communities…
Feeling overwhelmed managing a community on your own while you have important ICO tasks to finish? Let us help you out! Talk to one of our experts at https://ngaged.io today and get an experienced team on your side helping you grow your community.

About the author:
When not writing down his knowledge for others, Derek spends his time helping build up successful disruptive technology companies. He has assisted with building companies in 3d printer manufacturing, Crypto trading, blockchain training, and consumer portfolio tracking softwares. Now Derek brings his expertise to the ICO space with lessons and ramblings for any willing to listen.