IATOKEN: INVESTING IN THE BLOCKCHAIN AND REAL ESTATE BUSINESS.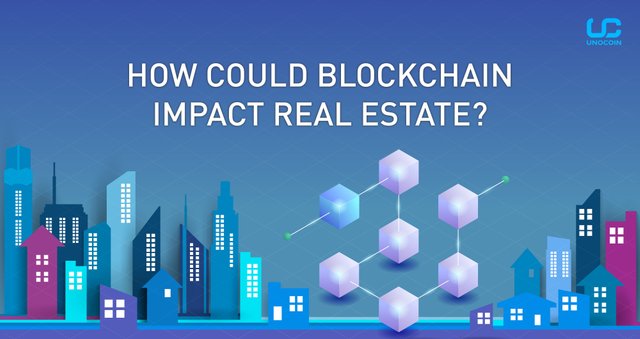 INTRODUCTION:
Real estate business stands out to be one of the best re-creative business that worth billions of dollars. It is estimated that in the future, that the value of real estate business will triple. Private and multi-national investors stand to gain a lot from this business. Young prosperous youths and parents with future willing to invest in real estate business are opportune to invest in this business.
What is Real estate: Real estate is the property, land, buildings, air rights above the land and underground rights below the land. The term real estate means real, or physical, property. "Real" comes from the Latin root res, or things. Others say it's from the Latin word rex, meaning "royal," since kings used to own all land in their kingdoms. We have 4 types of real estate: Residential real estate, commercial real estate, industrial real estate and land. The business behind the real estate involves to the producing, buying and selling real estate. Construction of new buildings as the foundation of the real estate business is a component of a country G.D.P. This includes residential, commercial and industrial buildings.New home building includes construction of residential building, single-family homes, tomes house and condominiums. In Real estate business. There are middle men, the real estate agents who assist homeowners, business and investors buy and sell all properties.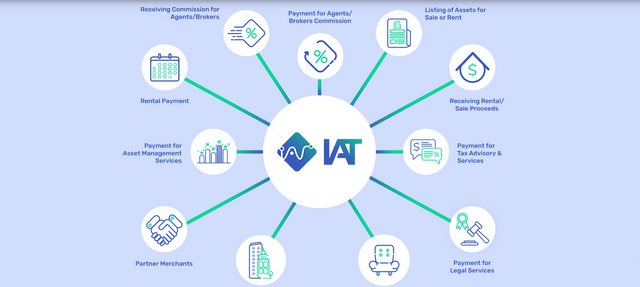 The IAToken! project is managed by DigiAssets Pte Ltd, a Singapore registered entity which will be the in charge of the management of Instant Assets Tokens and Realty Beacon Philippines Inc. (RBPI), a property management company registered in the Philippines. This team of experts wants to revolutionize the real estate business using the block chain. This can be archived through the acquisition of distressed projects, Developments or purchase of assets from existing owners who are motivated to sell. Also convert landed properties of less worth into a valuable asset.
The company will also handle major project requests such as to digitize a commercial building or mall for resale and will also be looking to work with landowners and developers for project developments. The company will also incorporate functions where agents/brokers, landlords, and tenants will be reviewed and rated by other users of the platform to promote ethical Practices from all parties.
To put all these in place, the company will raise funds from token sales to purchase real estate in the commercial and residential sector. Properties purchased by IAT will be digitized and organized into legal holding structures to serve as pools of assets that can be transacted using A BLOCKCHAIN platform designed by IAT.
FACTORS AND CHALLENGES:
Everyone who buys or sells a home engages in real estate investing. There are factors that should be considered when investing in real estate. When the price is right to buy or sell. There is no liquidity in the real estate asset market. Transactions (buying, selling, exchanging) still takes time and are costly. Offer limited to specific countries or categories.
Processes in place for ownership are counterproductive and takes months. A lot of intermediaries and related costs limit investment opportunities. Fractional investment is not a reality and minimum investment required is too high. Difficult to access cross border, commercial or high yields investments opportunities. These and many more will be resolved by IAT Project to make the real estate business available and profitable to all without much stress from the middleman.
SOLUTIONS: With the NIAT! token, every investor in the IAT project can purchase the IAT token according to his country real estate requirement. this means that people outside Singapore can also invest in the project but the NIAT Token will have an equivalent value to the country's native currency and can be used to purchase the universal IAT Token. this provide a channel for foreign investors to invest in another country real estate business.


TOKENOMICS:
IAT! token will be issued via a Token sale with a total supply of 5,000,000,000 IA Tokens. The price of the IA Tokens will be pegged to US$0.01 per token, ETH and BTC will be accepted. The value of tokens for sale will be US$20 million (inclusive of Early Investors, Presale and Crowd-sale) with distribution according to the table below. The soft cap will be set at US$10 million.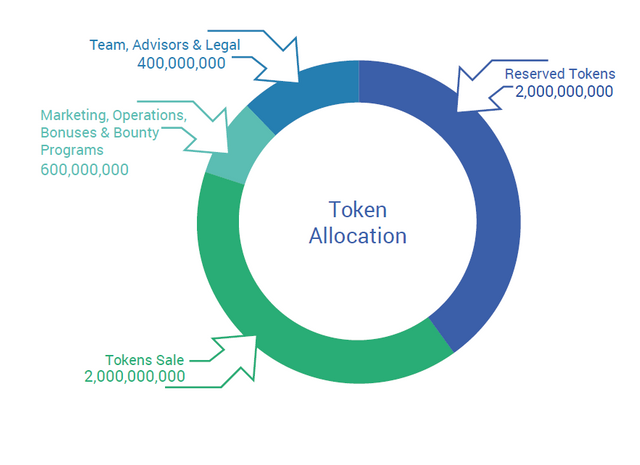 For more information about this project, visit;
Websites: https://www.iatokens.com/
twitter: https://twitter.com/IA_Tokens
Telegram : https://t.me/iatokens
Kindly note:The writer owns bitcoin, Ethereum and other cryptocurrencies. He shares his views in the IAT project.