PEREAMBLE:
Nowadays, The internet has experience a change with 60% of traffic generated on it's space is about blockchain and cryptocurrency. It seems as if all intents and purposes to be among the latest modern norms. The need to move from fiat money to digital currency is inevitable in the future. As we draw closer to a total adoption of digital currency, the need of how it can be exchanged raise concern.
A look into cryptocurrency shows that it is a potential alternative form of fiat money. Historically, money has either had intrinsic value or derived value from government decree. Using money electronically generally has involved using the private ledgers and systems of at least one trusted intermediary. Cryptocurrencies, by contrast, generally employ user agreement, a network of users, and cryptographic protocols to achieve valid transfers of value.
Apart from banks; been centralized, which serves the purpose of exchanging fiat currency, Exchanges platform offers services for the exchange of cryptocurrencies. One estimate found that, as of August 2018, there were nearly 1,900 different cryptocurrencies worth about $220 billion. Given this rapid growth and volatility, cryptocurrencies have drawn the attention of the public and policymaker. With such High number of digital currencies and many more coming, the need to build a reputable platform can't be denied.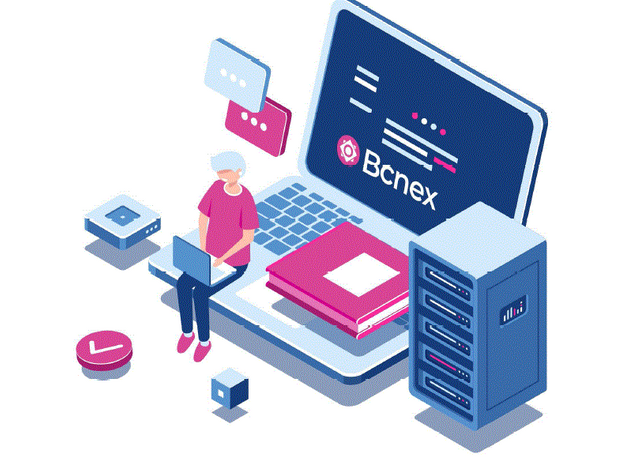 BCNEX EXCHANGE: FEATURES:
The BCNEX exchange; designed on the Ethereum blockchain, is a full-service ecosystem for the buying and selling all blockchain-based and digital assets respectively. The future plan is to migrate the CryptoNote blockchain platform. CryptoNote is a protocol that is used in privacy-oriented digital currencies for preventing the identification of a transaction's sender. A platform that house the most secured payment transactions. Example of cryptocurrencies designed on cryptonote platform are monero, aeon, etc.
TECHNICAL SOLUTIONS
The matching system(BCOMS) of the bcnex platform will store all buy/sell orders in high-performance queues and the system is designed to ensure that data is properly secured. The trusted platform boosted a full transaction execution of 2,000,000 trading orders per second.
DESIGNED WITH A MICRO-SERVICES SERVICES
The bcnex deploys micro-services architecture to ensure availability by adding physical servers when the system needs to handle a large amount of traffic and transactions. The load balance system placed on a robust infrastructure with the capacity to automatically monitor the system's condition, Bcnex maintains a stable services with up-time of up to 99.9%. speed is a priority and it is guarantee to customers.
OPTIMAL WALLET
The exchange plans to inculcate the first cryptocurrency exchange with a secured and separate wallet where customers funds are deposited. They have a complete secure solution even in the event of system hack. It means that the wallet is separated from the exchange. Users will not loose there funds if they are stored in the wallet.
Another quality feature of the exchange wallet is the use of hardware modules that perform transaction authentication with 2FA locks, limit the transactions amount for a period of time, and sign and send it to the blockchain.
Other feature to be deployed includes:
Spot transactions, Margin trading, future contract, 100 anonymous automatic order.
BCNEX TOKEN:
The BCNEX is designed to work within a complex ecosystem. The team is proud to launch this ICO in order to offer a unified service within its platforms and to develop its products. The token is an ERC223 standard token released on the ethereum blockchain. The token may be used in exchange for our management services. The token can be used to pay up the total price stipulated by BCNEX based on its various services.
Fundraising and the use of BCNEX tokens will help finace the platform development and marketing to focus on simplifying cryptocurrency trading and making it mainstream.
AN overview of the token description can be seen below: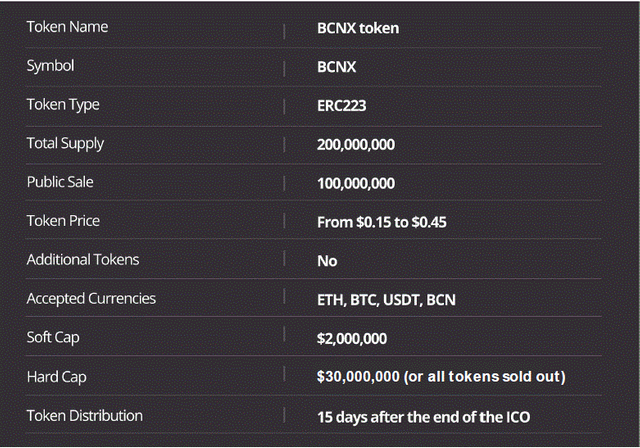 Token allocation can be found below: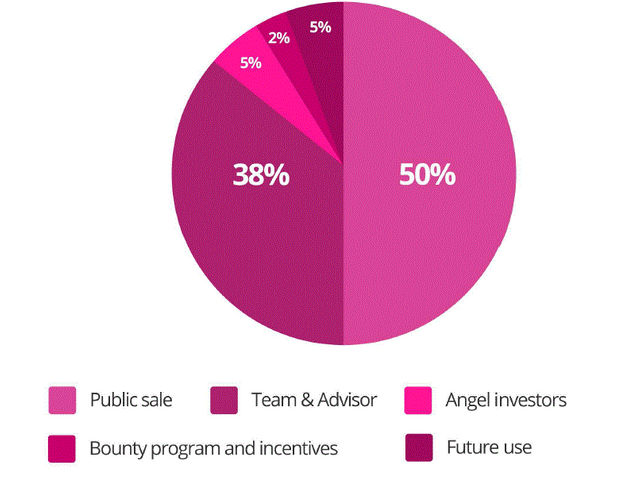 MY VERDICT: BCNEX EXCHANGE is secured and trusted. with the teams involved because security matters in exchange platform.
For More information, visit https://www.bcnex.net/?lang=en
Join the community here: https://t.me/Bcnex_Official
My bitcointalk profile: https://bitcointalk.org/index.php?action=profile;u=2348967