Receiving Profitable Loans with MoneyToken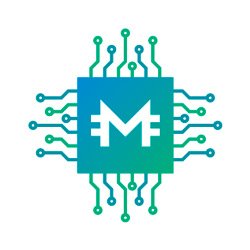 The rapid development of cryptocurrencies has raised a lot of interest in them. When the first wave has fallen, it became obvious that this market segment will have the same rules as the general economy has. Some of the advantages are the speed of the transaction execution and a large number of transactions made within a second.
However, there is a problem implying that all cryptocurrency assets do not let their holders feel all the benefits at this stage. It is possible only due to the rate fluctuations that regularly take place. The holders purchasing promising projects save their investments, rather than get a gain from them. So, MoneyToken starts functioning exactly here.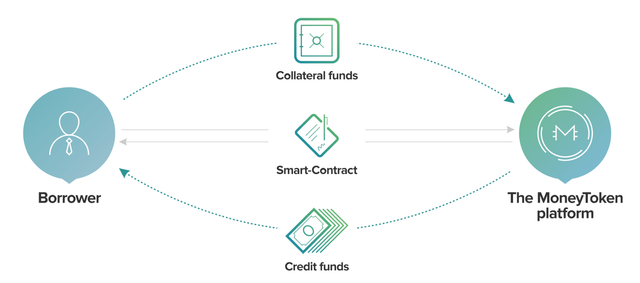 The platform has started its activity relatively recently and is ready to offer new solutions to this market segment.
Active Professionals' Activity
Now it is much easier to borrow liquid funds based on the costs of assets of the person who expects to get a gain. The funds are provided in cryptocurrency. Bitcoin is mainly used, as it is the most popular and most demanding currency in this market segment.
The cooperation with professionals will let you evaluate all provided advantages. The main advantage is an absence of facilitators. Now, it is possible to draw attention to your business and its development to get through to potential investors.
The loan amount is always agreed by the parties, so they are confident in the reliable cooperation. Then the smart contract is concluded. To receive the funds, it is necessary to make a deposit that you will get back after repaying it (rate fluctuations or other external factors will not impact it). Thanks to professionals, it is easy to become a holder of liquid funds and maintain your crypto position.
Benefits for All Parties
The progressive platform's activity is based on the blockchain technology. It lets execute fast and secure transactions that may lead to the growth and development of the cryptocurrency market. The holders of the funds constantly interact with each other, due to which it is possible to ensure the cryptocurrency circulation among the users.
The MoneyToken project is a real example of using the blockchain to achieve personal purposes. It is a real impetus for all participants of the crypto market. For example:
Miners. They will avoid problems with money flows and invest money in the new equipment, which will let make a greater number of transactions. Besides, they will save cryptocurrencies they have.
Investors and traders. The special cryptocurrency portfolio is developed for them. Due to the professionals' activity, it is possible to react to all changes in the market and manage investments. This will also make the project liquidity increase.
ICO. You will get a fast access to the funds without unnecessary red tape that may impinge on the whole process. Now it is so easy to obtain cash for a short period of time.
Execution of exchange transactions. Now, it will fully conform all requirements of the market. It will be also possible to avoid risks associated with making such transactions.
That is why it is much easier to obtain the funds to develop your business.

You will not face new obstacles to this market segment development, which will definitely expedite it. To attract investors' attention, it is recommended to describe your own project concept in detail for them to make sure that your project is profitable and to invest money in it.
The profitable exchange is a key to any market development. So, due to the professionals' efforts, a greater number of people will use cryptocurrencies, which will obviously have a positive effect on their confidence level. The project will be launched soon. The roadmap has been already described for a year and a half ahead, which demonstrates that the developers set clear goals they will achieve in the future. Get to their official website to miss nothing important.

🌐 Website: https://moneytoken.com/
💡 Whitepaper: https://moneytoken.com/doc/MoneyTokenWP_ENG.pdf
👨 My contacts
🌐Bitcointalk username: lavara
🌐bitcointalk https://bitcointalk.org/index.php?action=profile;u=1043162