About ICO Fantom project: smart contracts based on the Directed Acyclic Graph (DAG)
About ICO Fantom project: smart contracts based on the Directed Acyclic Graph (DAG)
I was wait first day when white list registration with KYC was done. And I joined to telegram chat.
I received three messages, right away. First one was like from admin chat with an offer make me in the white list. But right now chat has three admin fake doubles.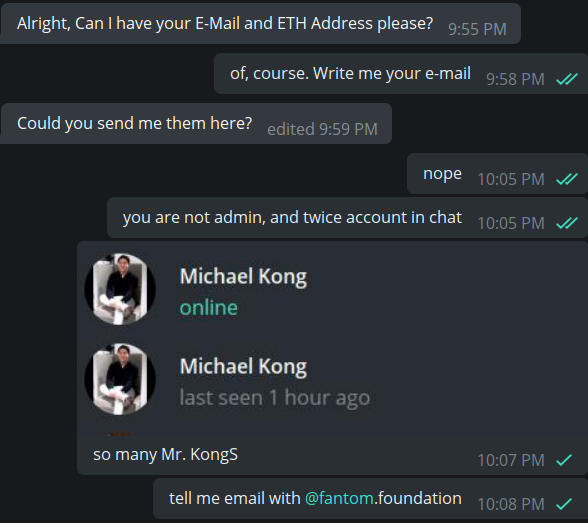 Second message was - an offer to buy account with KYC.


The third one was an offer FTM tokens 😄 How can I check right address token smart contracts? I don't know.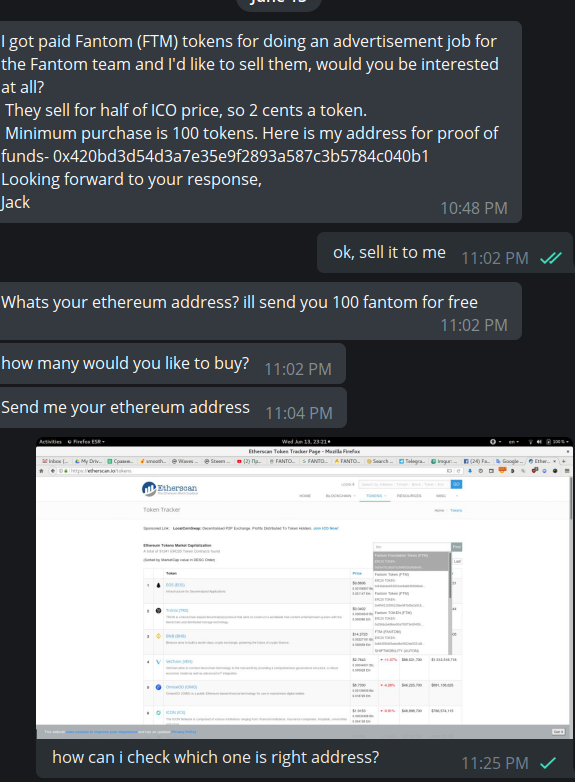 Read white paper of Fantom and know about qubic.iota.org - IOTA is DAG based project and have smart contracts. Like Fantom!! Fantomstiс💪
And what about code?
Two repositories only. And VM has last update 16 days ago! Nobody makes commits to this code! Where is community?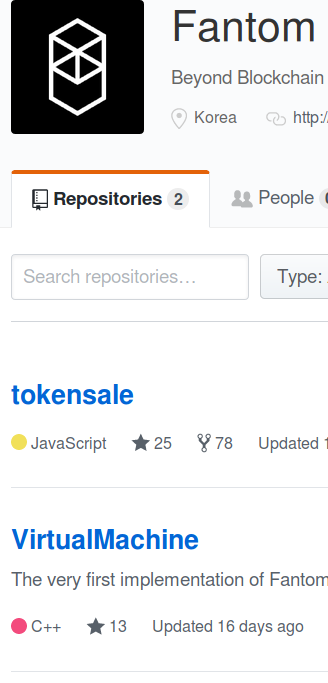 Fantom has partnerships including Oracle. But Oracle never say about this partnership. I try to google it.

Aleksandr Kwaskoff verdict - the Fantom is scam