Hello Good people !! Again I am here to give you one more interesting project. I think You all gonna love it. It's a revolutionary one which will create an ecosystem where data brings new value to the content providers and consumers. It's an amazing platform for our daily life. It will be a Huge success.
.....................................Hold Still !!!!
Here's the Review

Introducing Contents Protocol
Contents Protocol is a blockchain-based decentralized premium content exchange protocol. It's mission to introduce a superior content industry in the crypto sector through blockchain. Content protocol aids in helping content creator who doesn't get enough resources to improve their skills.
Contents Protocol Aim
Contents Protocol wants to capitalize on the new invention called blockchain to revolutionize the contents industry and make the contents creators, contents consumers, and all shareholders to earn according to their efforts and make the industry transparency.

Contents Protocol project was backed and powered by an international Asian company known as WATCHA. It is a firm that offers a field for personal learning based on content with not less than four million users and four hundred million reviews which people can access right with their device either an Android or iOS compatible. This is why Contents Protocol is special. Contents Protocol pursues mass adoption of a blockchain technology and token ecosystem, bringing the new paradigm to the users without requiring any
prior knowledge of blockchain or cryptocurrency.
Contents Protocol Token
Tokens will perform several functions. The network will contain two different tokens (CPT and CP Power).
Tokens can be converted to a value of 1: 1. CPT tokens can be immediately transferred to CP Power tokens, but when back translated, the user will encounter a four-week lockup.
CPT tokens will be used as a transactional token with which you can make transactions and which can be traded on exchanges, will also be used as payments to content creators and for users to purchase content. With this token, payments will be made to users who contribute to the development of the network.
CP Powers Tokens are like a network stacking token and cannot be sold directly. When a token is in a stack, it can bring many benefits to users and content creators, such as free advertising, as well as increased payments to users for their contributions to the network.
The more tokens converted into CP Power tokens, the less reverse supply for CPT tokens will be. The more users/service providers put their CP Power tokens into stacking, the more benefits they will receive, the greater the content and use of the Content Protocol platform. Consequently, the more use and content the platform has, the more users will want to have CP Power tokens and, accordingly, the greater will be the cost of CPT tokens.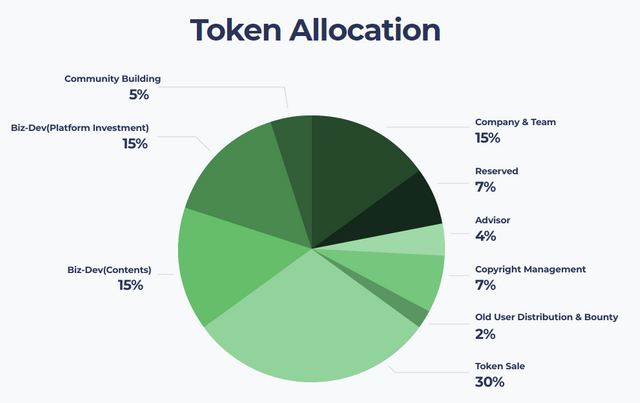 !
Ticker: CPT
Token type: ERC20
ICO Token Price: 1 CPT = 0.0014 USD
Fundraising Goal: 3,600,000 USD
Total Tokens: 10,000,000,000
Available for Token Sale: 30%
Contents Protocol are proud to announce that public token sale for international contributors successfully concluded on the 20th of December, 2018. A total of 420,000,000 CPT tokens were sold out at two rounds of public sale.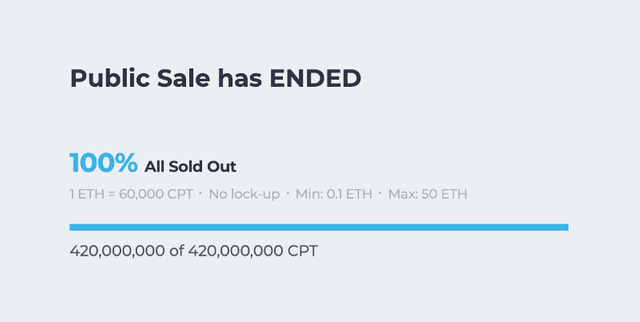 ROADMAP
It's way to success. The roadmap of this project would be unfolded as the project develops but for now you can visit the Website for daily updates of this project.
Advantages Of Contents Protocol.
With the reputation of Watcha in the Korean VOD segment. This would be a big stepping stone for contents protocol to showcase its full potentials with more fundamentals. It users would be granted access to earn more tokens for participating in several tasks on the platform. It system mechanism for users and content providers will add to the holding of contents protocol which will result in an effective reduction in the turnover supply of Content protocol token.
Partners
The useful case presented by the Content Protocol Ecosystem has attracted unto itself the following partners to the project.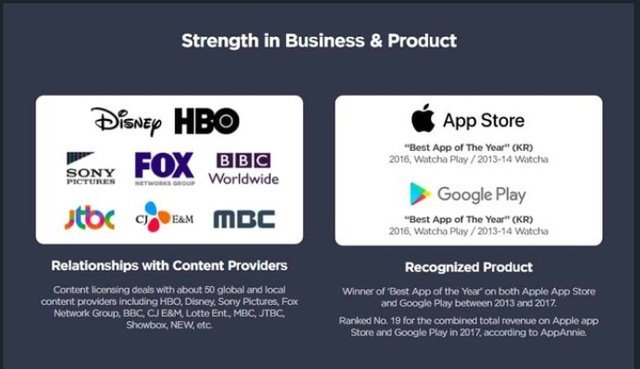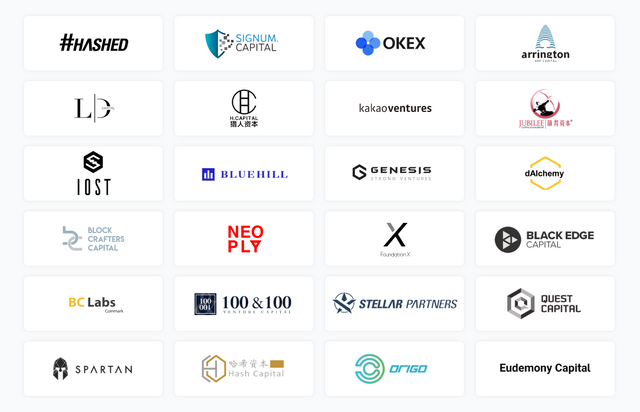 Contents Protocol Team and Advisors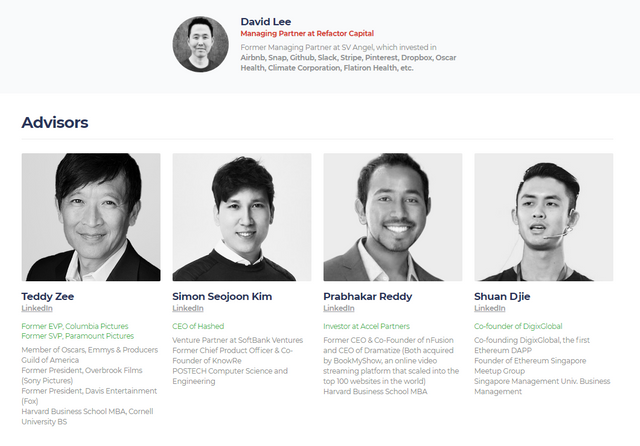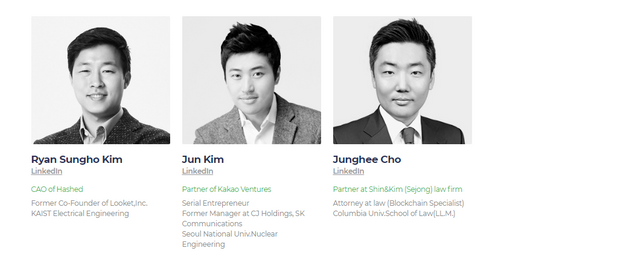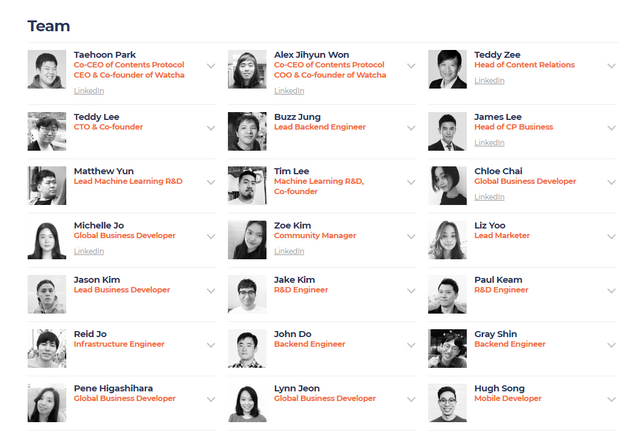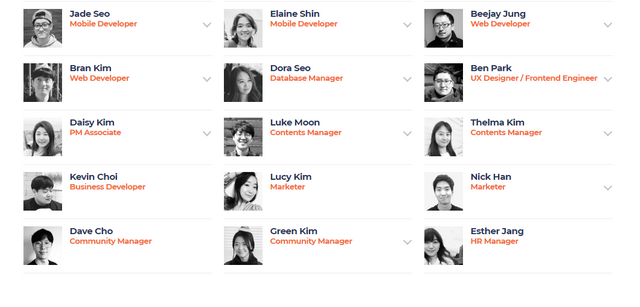 It is one of the best ICO's so far in 2018 and I think it has huge potential to disrupt the counterfeiting industry.
I just tried to put all the information here. If there is any lack of explaining in this article, do not worry, I have attached some of their links, so you can get the right information with your requires.
For more information about Project, Please visit the website and some Social Links from below:
Website https://contentsprotocol.io
Bounty program https://bitcointalk.org/index.php?topic=5082705.0
Telegram https://t.me/contents_protocol_en
Twitter https://twitter.com/contents_prtcl
Facebook https://www.facebook.com/ContentsProtocol/
White Paper https://drive.google.com/file/d/1OJizH-oS8yxJgO-RPnUKJQiU45bW4I_5/view
Bitcointalk username: Pikachu18
My Bitcointalk Link: https://bitcointalk.org/index.php?action=profile;u=1903292
ETH address: 0x9831DBD9172D96B4763ef3D435190A08970F356E