VICE INDUSTRY TOKEN ICO: GET PAID TO WATCH PORN!! WHAT!! FIRST STEEM BLOCKCHAIN ICO
There aren't many things in life that are free, and there are even less things, which are not "work" in which you actually get paid for....Well here is one, and what a novel idea this is, how about getting paid to watch porn? All the while, knowing the actors, are also getting paid based on how much of their content you watch!!
https://vicetoken.com/#about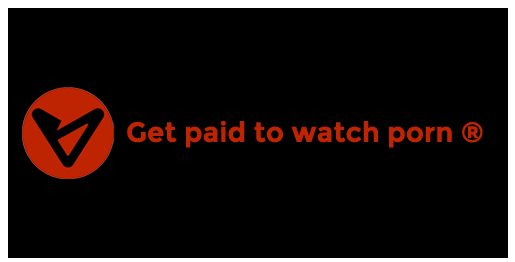 The major issues with how the porn viewing industry operate currently can be summarised in these three key points
Way too many players/sites/options/crap content
Just slamming viewers with crappy ads, no respect for the viewer
No viewer loyalty, ie viewers just jump from site to similar site, no genuine engagement for the viewer
Vice has thought up and remodelled their idea of how the industry can move forward.
With Vice featuring authentic viewer customisation, preferences and a chance to capture the viewer via genuine interactions. All the while using the Vice cryptographic token for a distribution amongst both viewers and performers.
All of this will be open source coded and powered by the already established and highly powerful Steem blockchain.
Vice has already partnered with quality companies, I am sure you may have heard of one or two in your travels below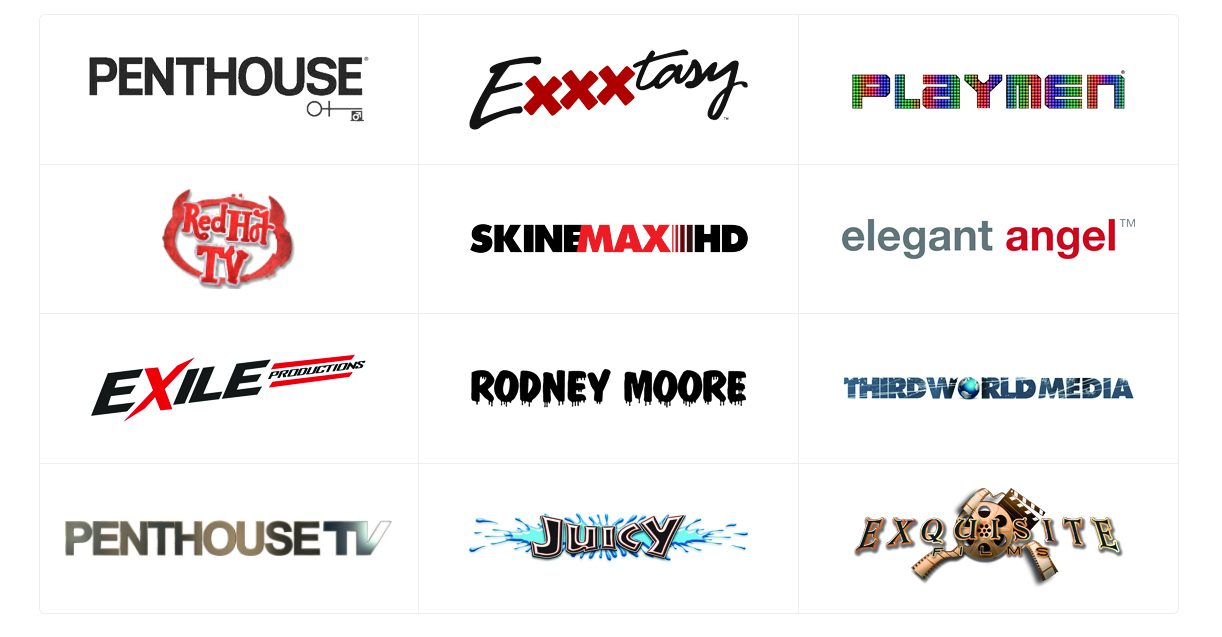 basically, in a nutshell, the site aims to provide a much higher quality experience for both the user and the provider of the content. The data which will be captured will enable content producers to reward viewers based on web traffic and analysis tools. This will let producers of content jump onto this data, and in effect customise the viewers experience further, enabling further adoption and loyalty along the way.
A major positive for the vice cryptocurrency itself, over other cryptocurrencies, is that it will serve as a medium for payment, in exchange for customer data and engagement.
The Vice platform https://vicetoken.com will not be unlike a combination of Steemit and Youtube, from what I understand.
3% of Vice token earned by producers and viewers, will be rewarded to partner websites and brands as a thank you for them using the Vice portal and platform for their additional hosting.
The token distribution is nicesly taken as a snap shot here in the whitepaper https://vicetoken.com/static/Vice_Industry_Token_Whitepaper.pdf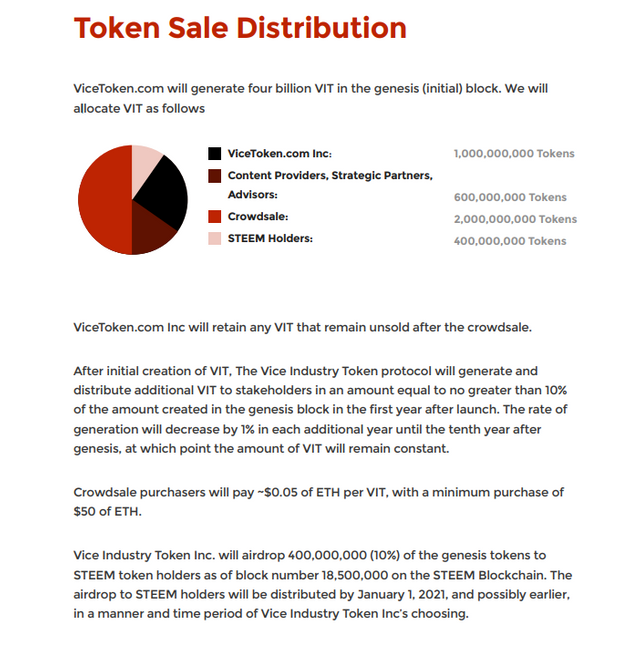 The timeline road map for Vice is very active from now through mid this year, with many achievements and possible value increase moments as again outlined via illustration in the whitepaper very nicely.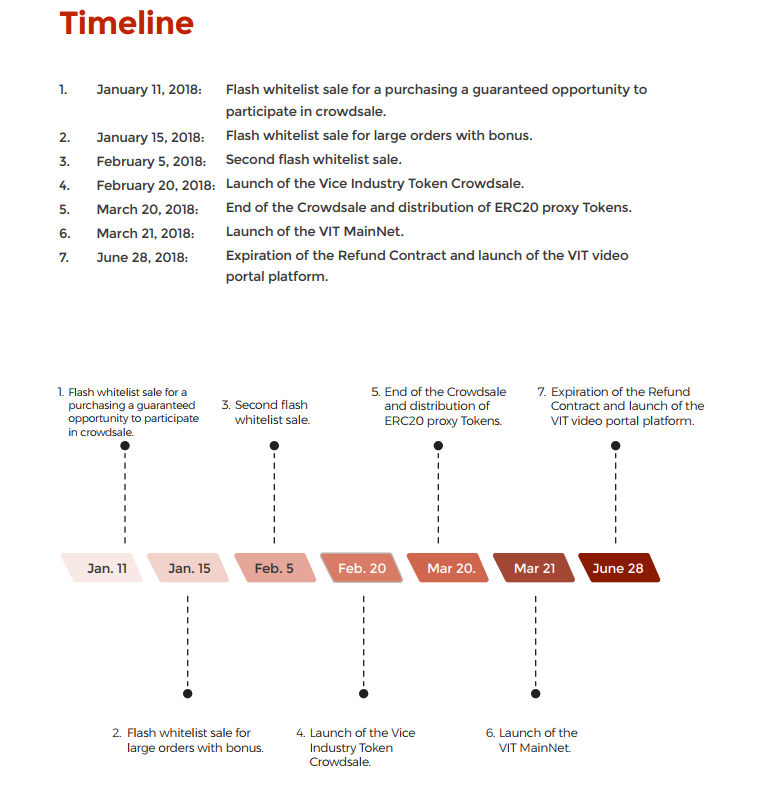 I recommend becoming more familiar with the Steemit platform if not already, to see how easily Steemit handles literally hundreds of thousands of posts per hour. It is truly amazing, and all on a blockchain.
the team for Vice can be very well researched here,
https://vicetoken.com/#team
and they are quite an attractive fun looking bunch!!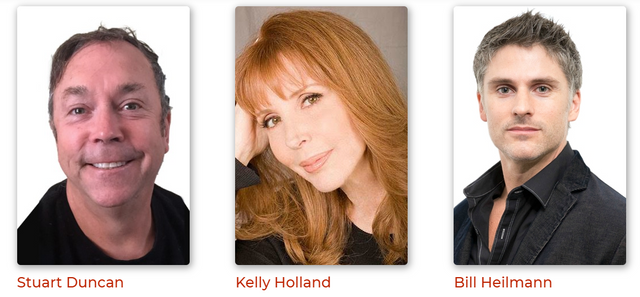 ICOs generally go extremely well that are both disruptive and first movers.
There are some "pretenders" in the market, who personally I would not consider first movers or serious competitors, and without a doubt this will be disruptive.
Read more and get into it! Literally!
Some useful links here:
https://vicetoken.com/
https://steemit.com/@vicecoin
https://twitter.com/ViceToken
https://t.me/viceindustrytoken
https://vicetoken.com/static/Vice_Industry_Token_Whitepaper.pdf
https://medium.com/viceindustrytoken
https://bitcointalk.org/index.php?topic=2675532.0