If you've ever used Google Drive, Dropbox, or Microsoft OneDrive, then you should check out Gasfiles. It's a new online storage solution to correct the four major problems with the current digital storage platform. Those are:
1.) Security
2.) Privacy
3.) Limitations
4.) Costs
The three storage solutions that I've listed charges a premium to store files on their servers. For 1 Terabyte of storage, you can expect to pay between $70 to $200 a year. Gasfiles utilizes technologies called IPFS (Interplanetary File System) and Ethereum Blockchain to allow consumers to store files of all sizes without file storage constraints inexpensively. All files that you upload to Gasfiles will be encrypted on a decentralized network, so you don't have to worry about your files getting into the wrong hands. Also, being that files are stored on a decentralized network, there's not a need to rent servers or use other's machine which will save costs for the consumer greatly!
You will be able to share your files with anyone around the world or you can keep your files private. It's your choice. When private, your files will be split into shards on the network, until the file is ready to be downloaded again in which then the file will revert to it's original form.
Here's a rundown of how the files will be stored on the network and the process of logging into Gasfiles and uploading a file.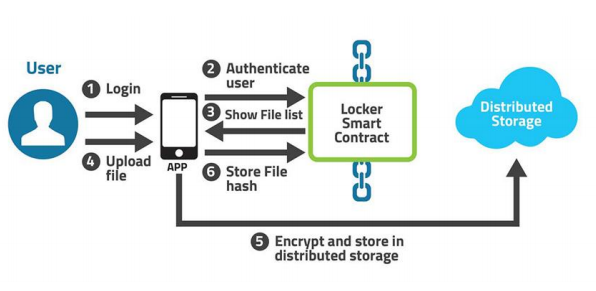 The team is running a ICO which currently ongoing at the publishing time of this article. The ICO will fund the development and adoption of the platform. The sale will last a month from Feb 9th, 2018 to March 9th, 2018. The total supply is 100,000,000 GAS with each at a starting price of 0.0003 ETH. Only 60,000,000 GAS will be available at token sale.
You can view the Whitepaper to learn more about the allocation of funds and token and more information about the concept of Gasfiles.
Check out Gasfiles today: http://www.gasfiles.com