CESTATES TOKENIZED REAL ESTATE PLATFORM.

The real estate industry has experienced so much growth over time, but along with the growth, came various challenges. I am, however, going to introduce to you a very innovative blockchain-based project which is looking to solve the challenges that the real estate industry faces.
Challenges facing the Real estate industry.
══════════════════════════════════
There are very high barriers to investing in the real estate space, which makes it hard for people who might not have the financial capacity to invest in the industry.
Real estate is an illiquid asset, a statement that you have probably heard or read somewhere a couple of times. Illiquidity means the state of a security or other asset that cannot be easily sold or exchanged for cash without a substantial loss in value.
The transaction processes in the real estate industry are extremely slow which is not only time consuming but also frustrating, especially in instances when one requires money urgently. Due to this challenge, majority of potential investors out there tend to chose not to invest in real estate.
Cross border transactions are a nightmare in the real estate industry mainly because the transactions take forever to be processed, not forgetting the excessive fees that one has to pay. High taxes are also charged by various governments and banking institutions when the whole point should be to make cross border transactions as easy, secure, and cost-friendly as possible to attract more people into the real estate industry. Cross border investments are very hard to make in the real estate industry.
The CESTATE solution.
══════════════════════════════════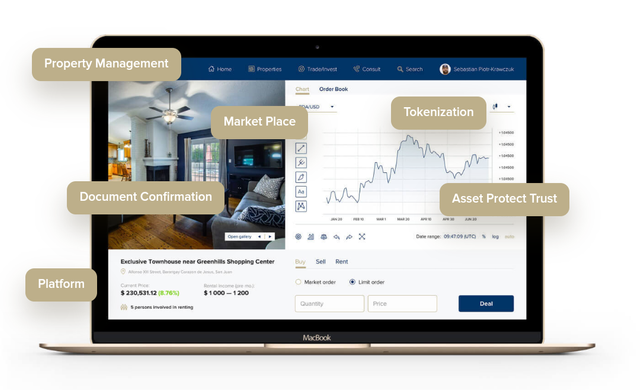 If you are an investor who was thinking of investing in the real estate space, or you are one who is already venturing into space, I have the ideal solution for you. Blockchain technology has once managed to disrupt the massive real estate industry to not only eliminate the challenges that I have mentioned above but also offer the entire real estate industry the ultimate solutions.
Blockchain is going to showcase its might through an innovative project called CESTATES, which will incorporate the powerful technology to make investing in real estate as easy as trading stocks and financial instruments over the internet through the platform.CESTATE platform is going to be a platform where all participants will get to trade Real Estate backed tokens using blockchain technology.
Transactions on the CESTATE platform are going to be extremely fast, which will eliminate the time-wasting problem. The security of participants' assets is also going to be guaranteed on CESTATE thanks to blockchain and its decentralization feature. You are the one who is going to be in control of your digital assets, which means there will be no chance for malicious cybercriminals to manipulate your private data or funds.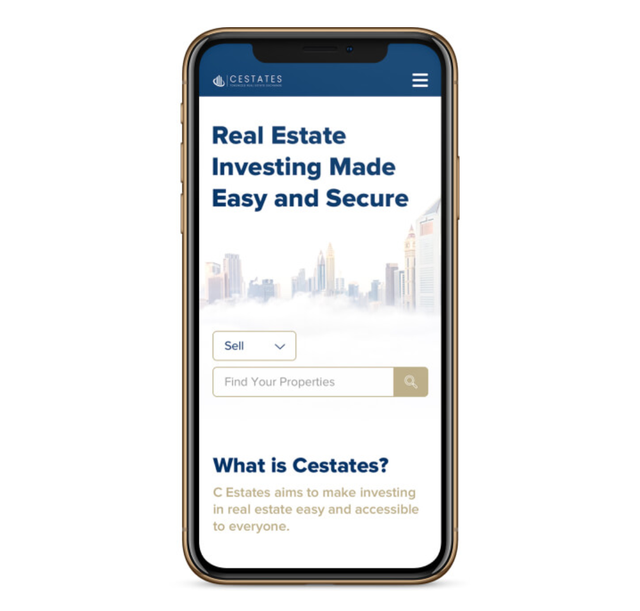 The costly transaction fees which are normally charged in the real estate industry are going to be nonexistent on the CESTATE platform. There will only be nominal fees that are going to be charged on all transactions, even cross border for the maintenance of the platform.
CONCLUSION.
══════════════════════════════════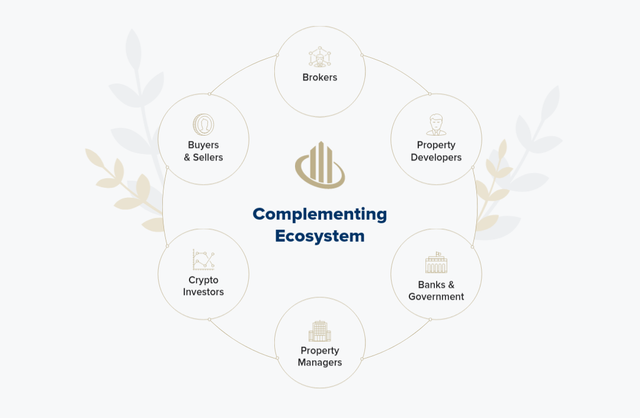 Learn more CESTATE from their websites and other social media pages and become a part of this innovative platform upon its official launch. See you there, mate!
To know more about CESTATES project follow the links below.
🔗 Website => https://cestates.io
🔗 ANN Thread => https://bitcointalk.org/index.php?topic=5106951.0
🔗 Twitter => https://twitter.com/cestates_io
🔗 Facebook => https://www.facebook.com/cestates.io/
🔗 Telegram => https://t.me/cestates_io
🔗 Medium => https://www.medium.com/@cestates
🔗 Linkedln => https://www.linkedin.com/company/cestates-inc
🔗 Reddit => https://www.reddit.com/user/cestates_official
══════════════════════════════════
★ Author: jamesndungu1
★ BitcoinTalk Profile: https://bitcointalk.org/index.php?action=profile;u=1856049
★ All Images credited to CESTATES OFFICIAL WEBSITE