THE GROCERY INDUSTRY, REINVENTED: ICO
I just seen today a new ICO coming out December 4th, called INS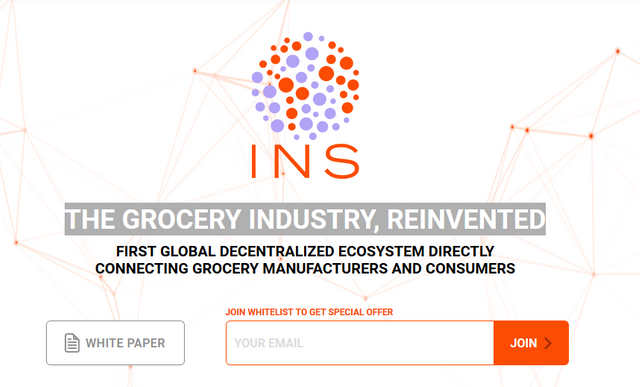 It's going to be a token you can use to buy online groceries direct from manufacturer.
It sounds very interesting to me
On their website it lists how it works as:
Directly connects grocery manufacturers and consumers
Overcomes retailer domination
Offers a variety of smart contracts to facilitate operations
Uses the INS token as means of consumer loyalty program rewards
I watched their video to learn some more about them, and this has really peaked my interest.
On December 4th. you can buy 300 tokens for 1 ETH
I might buy a few, since it seems they actually have a real use for the token.
Their website is located at https://ins.world/
Image source above taken from their website at https://ins.world/
I always advise to do your own Due Diligence before buying any high risk ICO.
What are your opinions on this ICO for INS ? Do you think online grocery buying direct from manufacturer could be good ?
Let me know your thoughts in the comments... Thanks!