Optherium global financial infrastructure based on blockchain technology

Currently, cryptocurrencies have become more common, the cost of which is growing cyclically, and the number of holders of digital currencies is increasing every year. At the same time, cryptocurrency owners can not directly spend their cryptocurrency funds Anna goods or services in everyday life, only some types of assets can be accepted in isolated cases, when some organizations still accept them for payment. Still, numerous digital currencies can not be used as a means of payment, as there is still no convenient tool for users and businesses that would implement the use of digital currencies in real life.
To solve this problem for the application of digital assets, the Optherium platform has created its own proprietary multifunctional decentralized blockchain network, which uses Multisecure technology. This system is able to process the transaction many cryptocurrencies, uses a flexible, reliable the verification biometric data and the fast multi-signature to authenticate transactions on the platform Optherium. Thus, users will safely keep their digital currencies in the wallet, convert their assets to each other, quickly carry out confirmations of their payments. The throughput of the Opterium blockchain exceeds 100,000 transactions that can be executed in a second. In addition, the described platform will support simple and reliable identification procedures (KYC) and recovery of the lost private key (KRS), the data of which are securely stored in the private blockchain Opterium.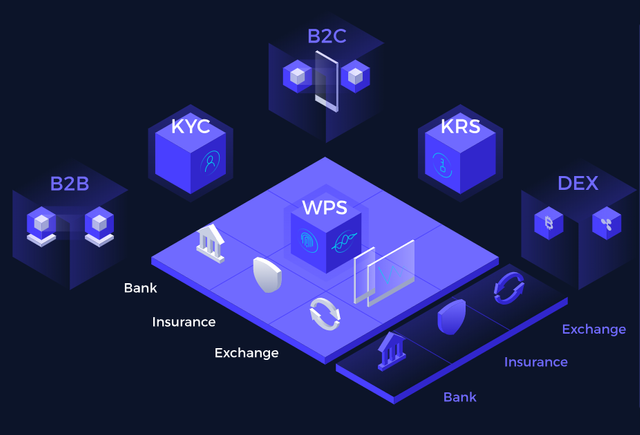 The main objective Optherium will be providing financial services using the cryptocurrency for financial technologies, ecommerce, users, and various types of business. In addition, the platform supports many operations that are directly related to the use of blockchain technology, including payments and transfers of digital currencies, real estate transactions, transfer of confidential documents with the ability to authenticate, etc.
The organization Optherium Labs has created a management system together with a variety of software and hardware tools that uses the strengths of blockchain technology for use in the field of financial payments and transfers. Optherium Labs itself is a worldwide organization and is part of the Linux, Hyperledger, and Crypto Valley Foundation. The platform has received legal permissions to work with cryptocurrencies and work with e-wallets. Optherium creates common mechanisms that will work on a global scale, and they will be able to use both ordinary customers and a variety of FINTECH organizations, large and small enterprises. Accordingly, this platform claims to be a full-fledged link between the classical and modern digital economy. Optherium has a unique structure of many centers, consisting of separate chains, which are combined into a single blockchain. The platform works on the basis of a network of separate nodes with direct connection to each other and a multifunctional blockchain, which are created on the basis of such solutions as ConsenSys, Hyperledger Fabric, Ethereum system and InterPlanetary File System (IPFS).
The management structure of Optherium consists of a combination of smart contracts, APIs and additional technologies. In addition, the ecosystem is managed by a unique decentralized technology, which is a set of blocks and bundles, which are arranged so for a hanged level of scalability, acceleration of calculations and payments, for fast recovery of information (for example, a private key) and maintaining constant performance. On the other hand, the platform has a modular structure, that is, thanks to its flexible structure, adding new tools and users to the proprietary blockchain network is easy and secure. In the end, it should be noted that the platform has a high level of protection, as the data passing through the network is divided into parts, encrypted, archived and loaded into a multifunctional network. Each component of the network Opterium has its own encryption, so we can talk about a high level of confidentiality and security of information.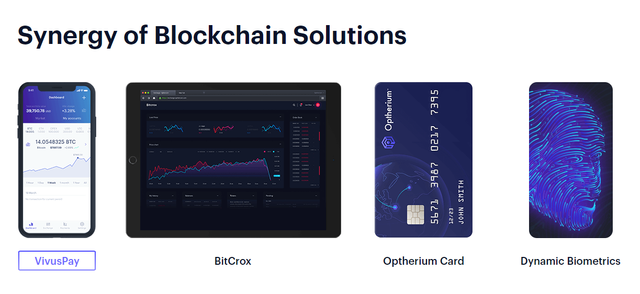 The platform will also have a decentralized exchange with high liquidity, a mobile digital wallet for a variety of cryptocurrencies, support for debit cards that will be tied to the wallet and exchange account and allow you to quickly replenish or withdraw your digital currencies to Fiat.
Website: https://optherium.io/
Whitepaper: https://optherium.io/whitepaper/
Twitter: https://twitter.com/optherium
Facebook: https://www.facebook.com/groups/optherium/
Telegram: https://t.me/optherium_club
ANN: https://bitcointalk.org/index.php?topic=3465160
My ETH address: 0x4C99F7b818A8a8ef54c07c5B29FCd6E07f355f5B
My Bitcointalk profile: https://bitcointalk.org/index.php?action=profile;u=1897319