Part#3: Decentralised Wifi provider intends to disrupt the global ISP industry
The Global Internet Service Providers industry is one of the fastest-growing industries in the global economy. According to IBIS World's research, the annual growth rate between 2012 and 2017 was 8.8%.
The majority of Internet service providers are multi billion dollar Telecommunications companies like AT&T, Verizon and China mobile.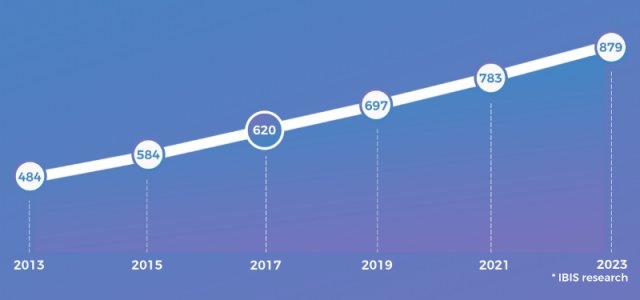 Most of these Telcos and ISP's are regionally based with no convenient services for today's new generation of freelance workers, digital nomads, travelers, vloggers etc.
It is a significant problem for them to access reliable and sufficient internet services outside of their home country.
Wi-Fi password hunting, filling forms in airports and public spaces, unknown security or payment options, poor download and upload speeds and data usage restrictions causing not just inconvenience but a measurable and material waste of time, energy and money. The solution could be a global ISP provider. This is how the IUNGO vision was born.

Check out:
Website: https://iungo.network/
Telegram: https://t.me/IUNGO
Facebook: https://www.facebook.com/IUNGOnetwork/
Medium: https://medium.com/@iungo
LinkedIN: https://www.linkedin.com/company/24970177/
Angel.co: https://angel.co/iungo-network-1