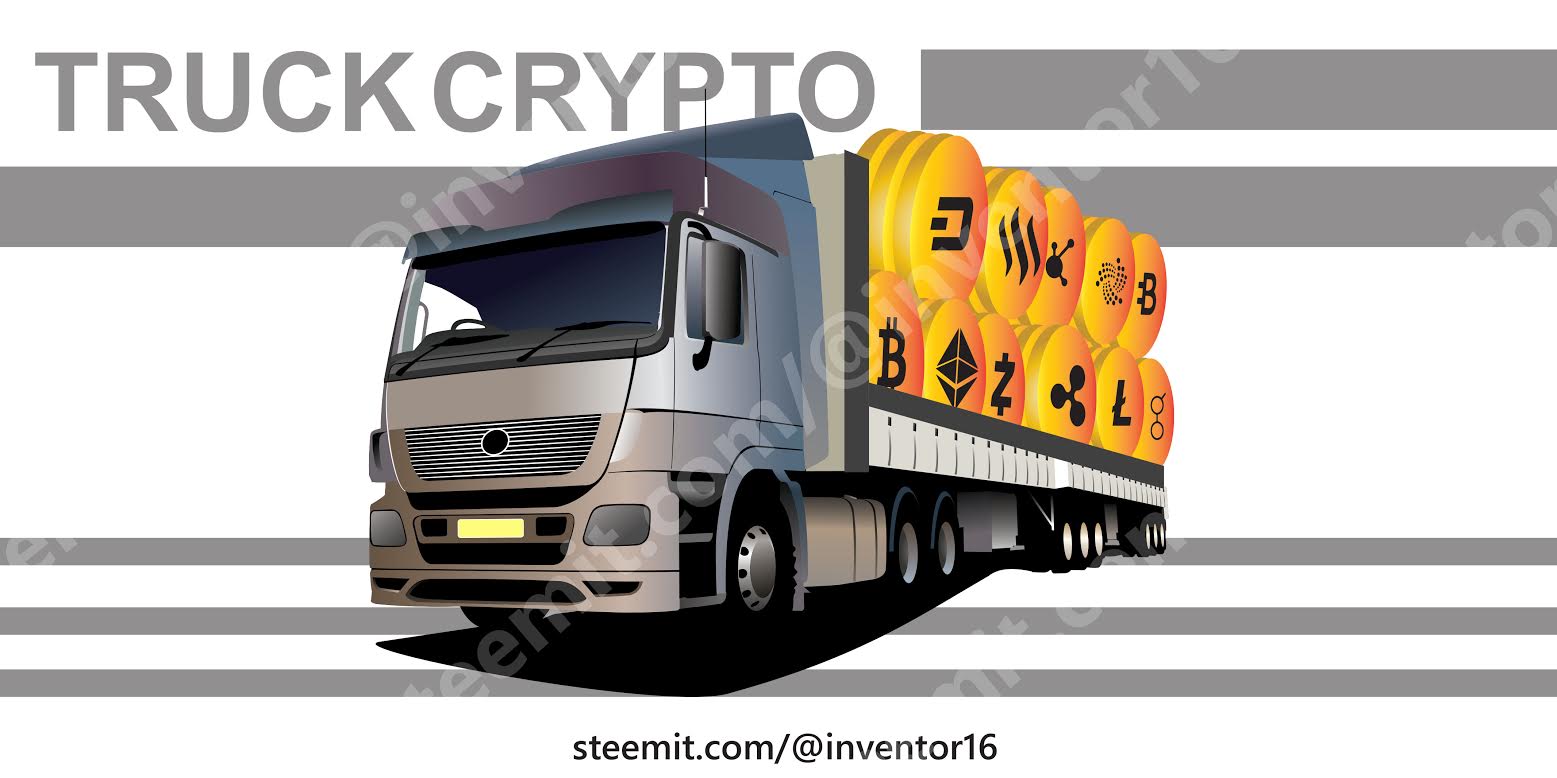 Hey Steemians inventor16 here,
Here's a post on what I've been noticing in the ICO world, and what my strategies will be moving forward. When you look at past returns of ICO's for certain coins they are ridiculously high. Here are the top ones listed at ICOstats.com (https://icostats.com/roi-since-ico).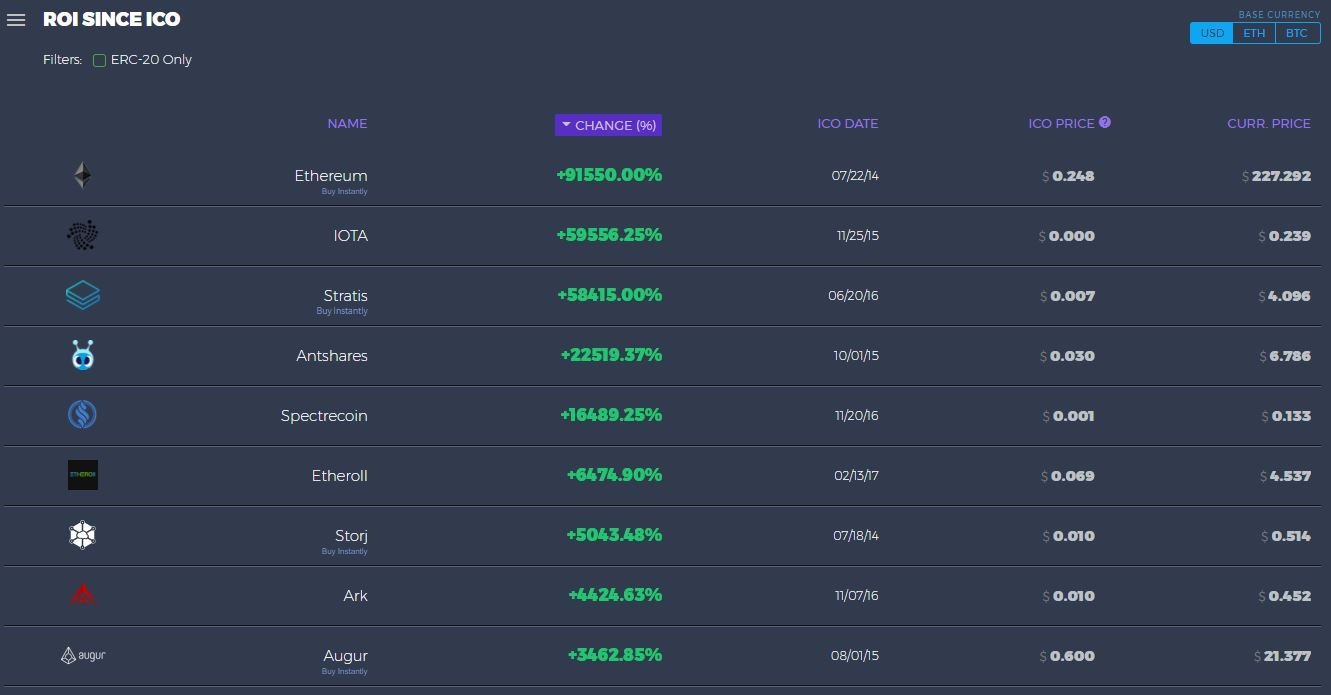 You can see that Ethereum tops the list at 91,000%+, followed by IOTA and Stratis in the 50,000%+ range. It's no surpise because of these incredible returns, that hedge funds have now entered the game. According to Forbes there have been 15 new crypto hedge funds starting since this summer.
These new players have taken a lot of the profit out of the ICO game. Look at Tezos for example, that recently raised over 200 million in their ICO. Do you still think that these crazy 91,000%+ returns in a few years are possible with this much initial capital being raised? I doubt it.
The last ICO that I played was BOScoin, and they had a cap of about 15 million. I'm happy that I made that investment because of underlined technology behind it, solid team and it's a Korean coin which seems to gain a lot of interest.
My strategy moving forward in the ICO world, is I'm going to sit out any ICO that isn't capped. And here's why.
1️⃣ Due to hedge funds and other big players getting into ICO's, the potential returns are greatly reduced
2️⃣ When investing in an ICO, you lock up your funds for quite a long period. How long will depend on the particular ICO. You might get a better return on investment keeping your coins invested in a different coin while they develop the new blockchain
3️⃣ Since the majority of the crypto market seems to be tracking each other. Meaning when one goes down they all go down. You can just wait until the new crypto coin hits the exchange before buying in. That way you can wait until there is a drop in the whole market to get in, and you aren't stuck with whatever the price ends up being when the coin hits the exchange.
At the end of the day, we all want to make money. And I'm going to be sitting out the majority of ICO's. I'm not saying it's the best strategy, but I am saying that it's what I'll be doing.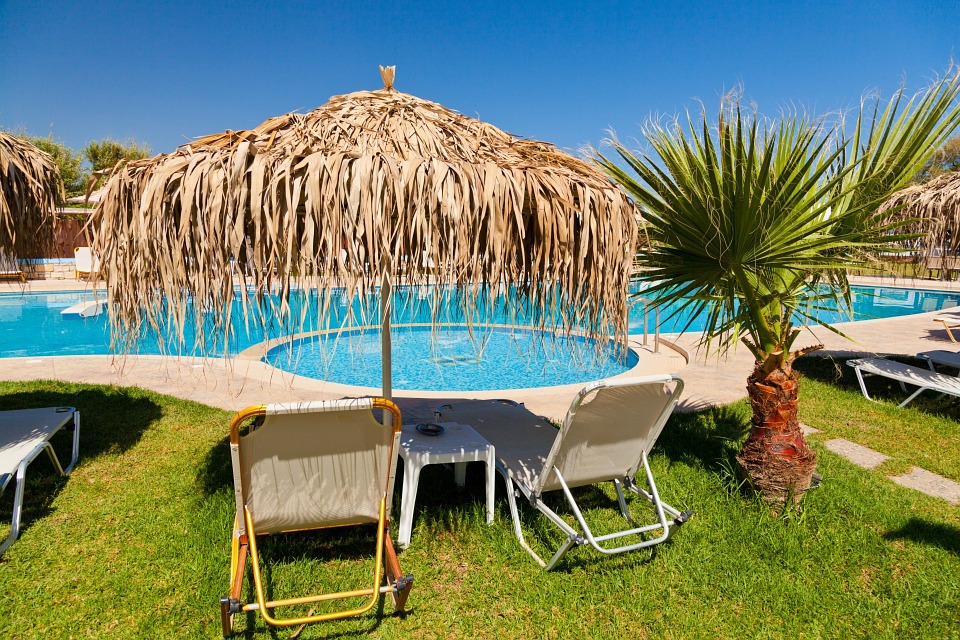 So see you on the sidelines brothers, for those of you who end up following my strategy. And to those that are still buying into uncapped ICO's best of luck to you as well 😉.
Follow my blog at https://steemit.com/@inventor16
P.S. Show support by liking this article with as much juice as you can spare! 😊I'll reward for comments if you show support and resteem this article. I'm fully RECHARDED 🔋🔋🔋now after 5 day voting break (111.6M VESTS)! Indicate if you resteem in the comment below.
I'll Upvote 100% if you resteem and have 800+ followers
I'll Upvote 50% if you resteem and have 400+ followers
I'll Upvote 25% if you resteem and 50+ followers
I'll Upvote 1% if you have at least 10+ followers
I want to pass all my juice back to you guys for showing the support of my blog, I believe it's a win-win!
P.S.S. Thank you to all the loyal supporters, without your support I wouldn't be here publishing new content for you. So thank you again!
P.S.S.S If you show up in the top 5 of my like juice, I'll Maxvote your comment, regardless if you resteem or not. Just to say thank you to any Whales or Dolphins that are kind enough to like and comment on this post.
Disclaimer:

This article is for entertainment purposes it is not to be considered legal for financial advise. I'm not a financial adviser and this is not investment advice. Following this advice could result in complete financial loss. Consult with a financial adviser before making any investment decision, and do your own due diligence. I disclaim any liability from any financial loss due to information, commentary, opinions, advice and/or recommendations that prove to be inaccurate, incomplete or unreliable. Use at your own risk.