Today, we are wildly proud to announce the InsCoin for Knox: the first ICO that wants to establish three insurance companies based on blockchain technology. They will be the first ever to emit insurance policies both in smart-contract and traditional paper form.
To enter the future in insurance sector, InsCoin for Knox will rely upon Ethereum blockchain.
The InsCoin (INSC) ERC20 utility token will play a fundamental role in the companies economics.
The token will be necessary to acquire insurance policies from KNOX companies, and to start them under the smart-contract form from their Ethereum adresses. This way the policies will be absolutely transparent, safe and verifiable by anybody interested in their authenticity.
The three companies will be based in three different continents to broaden the token market, thus ensuring their value, support the development of companies and adhere to different laws.
We are already in contact with the regulatory bodies of Dubai, Bermuda and Portugal to obtain the corresponding insurance licences once the ICO is over. We can count on a team with several decades of experience in insurance company management, a network that currently boasts 300 brokers all over the world and several companies for the smart-contracts management.
Our token economy and Deflation Plan will be explained in the next specifically dedicated articles.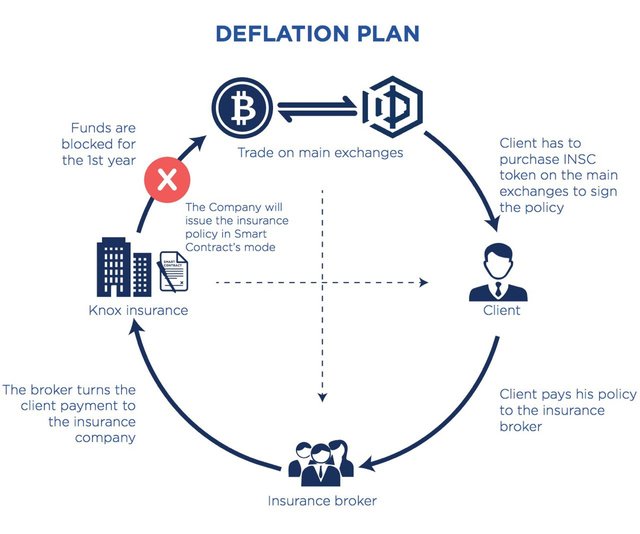 Follow us to keep track of the upcoming updates and join us to take part in the insurance world revolution.