Investment opportunities in tokenized startups: tiqpit
 Hello to all crypto enthusiasts around the world!
InnMind is an international platform that unites investors and startups from all over the world. ICO market is a mess but we make it structured for you. We have a number of selected startups in an active stage of ICO. All our projects have been verified and undergone due diligence. No scam, no fraud. Quick gains and a huge increase in value. In our February review we are inviting you to take a look at these new projects on token sale.

✨ Hot startups on token sales! ✨
Take your time and have a look at a very exciting blockchain project in the field of commodity trading. 
tiqpit is a full service platform and an ecosystem for all kinds' commodities trading over blockchain.
tiqpit platform connects commodities producers directly with consumers and creates an opportunity to sell/purchase products at a fair price, bring more efficiency and security to the transactions, and immense benefits for all participants along the supply chain.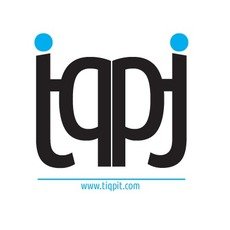 tiqpit Solutions aim is to build a scalable, extensible, and easy-to- use platform for commodities trading
and related services how to finance, transport and insure these goods.
There are several other market players trying to solve similar problems but the significant difference is that all others are building the solution not for the producers and consumers but for their own purpose.
The tiqpit platform is based on the community-centric approach using a combination of blockchain technology, smart contracts and deep learning algorithms which will enable the creation of a fair trade market place for participants from all over the world.
tiqpit platform will facilitate direct and irrevocable transactions between counterparties with a real-time
settlement and reporting while at the same time creating secured and trusted environment for all participants.
Links:
Website: www.tiqpit.com
White Paper: http://www.tiqpit.com/static/tiqpit-whitepaper.pdf
Social Media:
Telegram: t.me/tiqpit
Twitter: twitter.com/tiqpit 
Facebook: facebook.com/tiqpitSolutions 
LinkedIn: linkedin.com/company/11443659 
InnMind: innmind.com/startups/4199 
Instagram: instagram.com/tiqpit.solutions/
Medium: medium.com/@tiqpit