Investment opportunities in tokenized startups: STITCHED
 Greetings to crypto enthusiasts, ICO investors and blockchain adopters!
In our April review we are inviting you to take a look at a new project targeting Virtual Reality sector and preparing for token sale.
✨ Hot startups on token sales! ✨
Take your time and have a look at a very exciting project - social app and marketplace for Virtual Reality
Stitched is a new collaborative and social app for VR content. 
What do we like in this project: 
it is designed by operational company TVRLP, registered and based in Spain, which has customers, revenues, attracted seed / venture investors and built reputation on the market;
the product MVP is already available in Google Playstore
we talked with founder and core team, who made a good impression due to high motivation, good understanding of market and customers, well designed partnering strategy and clear business model.
That is why we think this project deserves your attention*.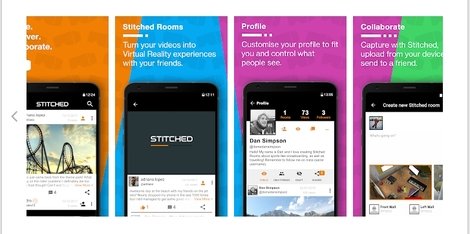 STITCHED elevator pitch:
There are more than one hundred million mobile VIRTUAL REALITY headsets in the market. But still it is impossible for users to create content in VIRTUAL REALITY without additional hardware. Until now. With STITCHED, we are aiming to make Virtual Reality popular. Using Blockchain to protect the content copyright in a hybrid platform. Creating a Cryptocoin ecosystem where the whole community will monetize. Are you investing with Crypto? Don't invest in old tech with new methods. Welcome to the future: Discover Stitched and find out about the VIRTUAL REALITY ICO. 
ICO details:
Sale start date 01/05/2018
Sale end date 31/05/2018
Pre-ICO bonus 30%: 1ETH= 5200 STTTs. Until the end of April!
Soft cap 3900 ETH
Hard cap 4800 ETH
Useful links:
ICO Website & WP: https://www.stitchedapp.com/ico-lightpaper/
Startup profile on InnMind: https://innmind.com/startups/4742
✨✨✨
InnMind is an international platform that unites investors and startups from all over the world. ICO market is a mess but we make it structured for you. We have a number of selected startups in an active stage of ICO / pre-ICO. All our projects have been verified and undergone due diligence. No scam, no fraud. Quick gains and a huge increase in value. 
✨✨✨
* Disclaimer:
Please keep in mind, that we don't give investment advice, we just inform you about interesting startups from InnMind which are going into token sale and attracted our attention. So please keep that any investment decision you make is on your own risk and responsibility.