Honest ENDO ICO review from McAfee Approves community
Hello to all curious minds in startup and crypto community!
We at InnMind always seek interesting external insights, knowledge and expert opinion, expanding our network of experienced professionals and learning from them continuously.
Today (with quite a big delay, but still willing to support in spreading the word) we want to share with you an interesting ICO review, prepared by telegram community McAfee Approves and supported by supported by Golden Borodutch channel. Thanks to @Kiku_Reise for permission to share!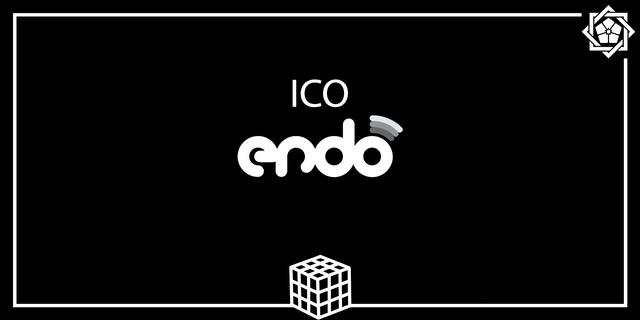 The original review is published here
Product
ENDO is a blockchain platform for data storage, exchange and verification. Apparently, they are just trying to make blockchain technology more accessible by creating development tools and API that would work with the following tools:
Documents (Demo) — documents exchange and verification system allowing users to verify who signed the document and who certified it. For instance, to check whether a diploma or a driver license is fake.

KYC — aggregator of the "Know Your Client" systems so that users won't need to go through the verification process again and again. KYC systems will be integrated using the ENDO API.

Legacy — goods verification system with the history of exchange and certification of the authenticity. Team claims that in order for the system to work, producers would have to mark the products with radioactive tracers.

WorkFlow — same thing as the first one but with a more complex document exchange system for companies internal usage with variable access and authorization levels. Can be used in a product delivery chain.
All the databases will be stored in a cloud blockchain storage that will be hosted by validators, therefore decentralizing the data storage. Validators community will be organized using the DPOS consensus algorithm.
ENDO protocol is being built on top of Graphene at the moment (a tool to create new blockchains). Team promises to add support for EOS and Hyperledger in the future to cover wider markets.
Platform will take fee for each token transaction. Users will be able to get paid in tokens for providing the access to their personal data to whoever wants to reach them.
Aside of the 4 services mentioned, ENDO plans on launching a data truth verification mechanism by the end of 2018, as well as Reviews and Base apps in 2019. But there is close to no information about these services in the White Paper.
We have waited for 4 weeks while ENDO was updating their draft White Paper and was publishing their technical papers, but we couldn't wait anymore and decided to go on with our review. Let's get to the product questions we have that ENDO team should answer to.
1, 4: Documents verification and multisignature
Will all the users see the history of who viewed the documents before?
Will it be possible to view the annulled or deleted documents? If so, won't it breach the right of oblivion? How so?
How will you verify the identity of a person signing the document?
What will be the limits for the amount of storage of the documents?
If a company that hires a person won't have enough tokens to pay for the employment contract verification, where can it get more tokens? How will these expenses be legally documented?
What are the legal risks for you as a company that acts as a middleman in the users' personal data trading?
ENDO Documents MVP is available in the test network of the ENDO Platform. 50 companies are already integrated to ENDO Documents and create over 7000 documents a month.
— ENDO White Paper
Can you provide us with the names of the companies that already use ENDO? We will reach out to them and verify your claims.
ENDO Documents Demo is at the prototype stage. Why do you call this an MVP?
How do you technically onboard new companies to this service?
What will be the legal status of the digital blockchain signatures?
2: KYC aggregator
On what grounds will existing KYC companies share their users' data with ENDO?
Services connected to the aggregator via API will be able to fetch users' data automatically? Won't it be a confidentiality breach?
Who and how will verify the authenticity of KYC information uploaded by the aggregated companies?
How will KYC info be technically secured?
What will be the legal risks for you as a company that handles KYC data?
Where and when will you incorporate the company that will legally be allowed to handle users' data verification?
How will this service be monetized?
3: Products verification
What will be the options to identify the products aside of the radioactive tracers?
How will it work on the mass serial production?
How will soil, trees, stones, etc. be verified? How will things that have no owner be verified?
General product questions
What fee will ENDO charge per transaction?
When will companies' contracts with ENDO be published?
When will you publish a thorough financial and marketing development plan?
Vitalik Buterin mentioned the drawbacks of the EOS DPoS consensus on Reddit. In short: semi-dececentralization, non-universality, low voters turnover, exchange votes centralization, lack of the validators fairness motivation, voting mechanism dependency and all the consequences of it in the form of speculative voting.
How will you solve the issues of the DPoS voting system?
What will be the validator limits at ENDO?
Did you think through the validator reputation list control system? How is the infrastructural validators qualification structured?
How is the fee formed that is granted to the validators per block?
A bit about the Scoring mechanism that is poorly described in the White Paper.
Tell us about the technical part of the data truth verification mechanism. WIll it be automatic? If so, what criterions will you use? How will they be evaluated? Will you use Machine Learning?
How will you guarantee the absence of error?
Will the verification data be publicly available?
Where will we get the verification data?
Will it be possible to spam the company ratings? If not, how will you prevent it?
ENDO claims that they cannot provide us with the crowd sale smart-contract because their sale is centralized and organized in multiple currencies with single wallets generated per investor.
Why didn't you pick decentralized crowd sale way and instead decided to go with unverifiable centralized crowd sale?
The main focus of ENDO is that they are open source. But the project repository wasn't updated for the last several months. And it has no value at all even though they call it an MVP. Currently it's just a wrapper around the Graphene fork.
Why do you call a slightly modified Graphene fork your MVP? If you're forcing open source strategy, why didn't you update your repository recently? Don't you work on the code at the moment?
Possibly, the ENDO team got angry when they've read the review title because they don't call their crowd sale an ICO, but just a token sale. We used Crypto Fox article that compares ICO's to token sales.
According to the comparison, ENDO crowd sale is an ICO and not just a token sale byt two criterions: the sale is public and ENDO product is only based on the concepts and ideas, not a working product. Also ENDO is listed in the ICO ratings.
So why do you confuse investors claiming that you don't conduct an ICO?
And what changed since June 20, formal start of the "token sale"? Tokens are still being sold publicly, not privately — just the bonus went down.
Advisors
At the moment of writing, ENDO didn't publish their advisory board. They don't distinguish between advisors and team members claiming that they don't need pepople who sell their names. We picked two consultants from the team and reached out to them to verify their role in the project. Review will be updated upon receiving the answers.
Kohei Shinoki ([fb])http://j.mp/2MMMnSu)) — marketing consultant. Kohei experience isn't clear. ENDO website claims very general things about him like "led development of the social networks opinion leaders search platform" — what is the name of this platform?
Gainor Jungkyu Park (ln) — engineer-consultant. Director of several Korean financial companies. Reached out to him on LinkedIn, waiting for an answer. Gainor has already been removed from the website — team claims that it happened due to some internal moments that are not for the disclosure.
Did we mention all the advisors?
Team
At the moment of writing this post, ENDO has 23 people on their team as published on their website. Read more about team here
Legal
ENDO is registered at Singapore by the business number 201815388E. Company is consulted by legal advisory of GMT Legal.
What licenses did you already obtain? Can we see them?
ENDO claims that their EToken is of utility type and promises to publish Legal Opinion from the official financial regulator of Singapore — MAS.
What documents are you going to submit to SEC? When and why?
How long should we wait for the regulator research results?
If the regulator proclaims that EToken is a security, what will be the legal consequences for the founders and team in general?
Even though ENDO team claims that their token is of Utility type, marketing manager Vladislav Utushkin openly claims that the token is going to be listed on cryptocurrency exchanges right after token sale and sees no legal risks for investors and project in general.
On the other hand, lawyer Kirill Khristenko and head of community management Boris Baranov claim that Vladislav meant listing on decentralized markets without any of the project participation.
ENDO doesn't promise token listing in the White Paper
So will EToken be listed on the markets or not? Why don't you give us a direct answer?
Conclusion
For the complete implementation of such a product one should get onto the global market, even though the world is pretty conservative. It will be great if ENDO doesn't repeat the mistakes of Mark.Space which first developed worthless services instead of development tools it promised.
ENDO has a lot of uncertainty around it: ICO or token sale, MVP or prototype, will token be listed or not. We hope that the ENDO team will give full and public answers. As we were pointing out weak spots in the project, they promised to get better. We'll see how it goes.
And here goes the comment by Nikita Kolmogorov:
This one is extremely simple. Large ambitions and wishes of founders, unrealistic, uncertain and worthless notions (radioactive tracers, yeah), lack of MVP, lack of experienced developers, lack of the team experience, existence of previous ICO that doesn't follow it's promises, bad attitude from the team — I believe it's enough.
My personal opinion: don't invest in ENDO — too many red flags were found. No VC's would even consider answering an email with such a pitch — why should you?
Authors of this review say special Thanks to:
Nikita Kolmogorov — for support, team communication, smart-contract audit and editing.
Alexandr Arbuzov — for the team communication and information search help.
Golden Borodutch for the moral support :)
Liked this review? You can support authors and McAfee Approves community by donating a little bit of BTC here: 12nkAYfbpPAucuWfdoHyRzWSk5tMZK1TUo