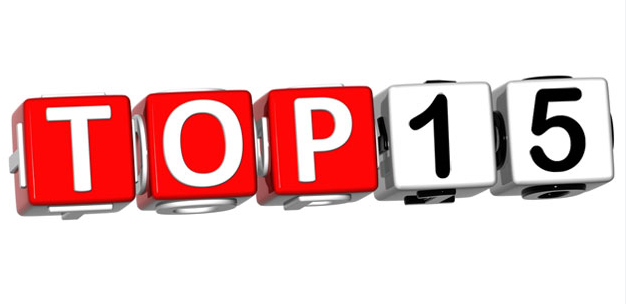 1. ICO project MeetnGreetMe - rating of 4.50
https://icoholder.com/en/ico/meetngreetme-17102
MeetnGreetMe is a marketplace where international travelers can find personal assistants/concierges among local people. Powered by AI MeetnGreetMe hybrid blockchain platform transforms travel experience into a really personalized experience and let every traveler enjoy an individualized adventure in line with their needs and budget.
2. ICO Zabercoin - rating of 4.3
https://icoholder.com/en/ico/zabercoin-3953
Zabercoin is a crowdfunding service specialized in real estate sales. Each token will be backed by a lucrative property such as real estate making it a sustainable source of income. ZAB is an ERC20 token based on the Ethereum blockchain.
3. Chainium Token Sale - rating of 4.19
https://icoholder.com/en/ico/chainium-token-sale-16786
At Chainium we have a simple mission: to disrupt the global equity market.
4. ICO project HOQU - rating of 4.17
https://icoholder.com/en/ico/hoqu-3982
HOQU is the first decentralized marketing platform that allows merchants and affiliates to interact directly without brokers and ensures fair cost per actions deals based on a smart contracts.
5. ICO project Obizcoin - rating of 4.17
https://icoholder.com/en/ico/obizcoin-16773
Obizcoin is developing Smart Process BOT for Robotic Process Automation in Startups & SMEs. BOT will be capable of developing and improvising business processes with the help of AI and Ethereum Blockchain Technology.
6. ICO Viola.AI - rating of 4.17
https://icoholder.com/en/ico/viola-ai-17106
Harnessing on Artificial Intelligence, Blockchain and trustless Smart Contracts, Viola.AI is set to revolutionize the dating and relationship space in the world. She will be the first dating and relationship A.I. that evolves with the users - creating a global and borderless full loop solution from dating, courtship, relationship to marriage.
With the capability to perform deep learning about each user's personality, background and behaviour, Viola.AI can give them the most relevant and valuable advice, as well as proactively prompt couples before any important relationship milestones and help them solve their challenges early.
7. ICO project PM7 - rating of 4.16
https://icoholder.com/en/ico/pm7-17071
PM7 – is decentralized innovative affiliate marketing platform, designed to radically change the advertising world for online and offline projects. The main idea of the platform is to reduce the distance between the creators of advanced projects and their customers, eliminating mediation of advertising, marketing and PR agencies and allow all participants in this process to create progressive and world-changing technologies.
8. ICO project Gladius - rating of 4.10
https://icoholder.com/en/ico/gladius-16136
Gladius is the decentralized solution to protecting against DDoS attacks by allowing you to connect to protection pools near you to provide better protection and accelerate your content. With an easy to use interface as well as powerful insight tools, Gladius enables anyone to protect and accelerate their website.
9. ICO ModulTrade - rating of 4.07
https://icoholder.com/en/ico/modultrade-3971
Democratizing global trade with blockchain technology. Including small business to global trade: About 400 million micro, small and medium businesses worldwide will be able access global trade in an easier, trustful and more efficient way with ModulTrade smart contract blockchain-based trading platform, ultimately lowering their costs and boosting revenues.
10. ICO project CryptF - rating of 4.07
https://icoholder.com/en/ico/cryptf-16027
A cryptocurrency backed by stocks and bonds.
They emit CRFT tokens. Tokens do not expire and allow owners to take part in the quarterly earnings distribution. Earnings per token are to be transferred to ETH using CRFT smart-contracts.
11. Streamity ICO - rating of 4.07
https://icoholder.com/en/ico/streamity-ico-16794
Fair and clean StreamDesk service is connected to the near real time cryptocurrency market exchange rates and not allows users to change it. Moreover service has small and non-hidden commission. The security of the project is realised using Smart-contracts and KYC policy.
12. ICO project Dether - rating of 4.04
https://icoholder.com/en/ico/dether-1147
Dether is the world's first peer-to-peer ether network. It enables anyone who has a smartphone to buy and sell ether using cash and spend it at physical stores listed on the Dether map.
Dether creates a worldwide ecosystem of ether buyers, sellers and physical stores willing to trade ether for fiat cash and accept it as a means of payment. Dether provides the infrastructure for people to embrace Ethereum technology in their everyday lives.
13. ICO BCShop - rating of 4.04
https://icoholder.com/en/ico/bcshop-3495
BCShop.io is a platform for selling digital products and services, based on smart-contracts on the Ethereum blockchain. BCShop.io allows vendors to publish information about digital products and services, and customers – to purchase these products and services for Ethereum cryptocurrency. At that, all the data concerning products is stored as a smart contract on the Ethereum blockchain.
14. ICO project Crypterium - rating of 4.02
https://icoholder.com/en/ico/crypterium-3263
In 8 years' time, the crypto-economy will exceed 10 trillion dollars. Cryptobanks will become a cornerstone in the relations between decentralized economy and future daily life by expanding payment infrastructure and possibilities, creating new cryptocurrency payments scenarios and lowering interest rates. Crypterium is a cryptobank creating the future, today.
15. ICO AppCoins - rating of 4.00
https://icoholder.com/en/ico/appcoins-3969
AppCoins provides developers a transparent and efficient way to monetize their apps and build a reputation across app stores; provides users a trusted environment with new purchasing possibilities and incentives to discover apps; and creates an app economy with a new universal language that ensures trust, transparency and openness.