Monet, blockchain on mobiles with an open network architecture.
The task before cryptocurrency enthusiast and investors is the enormous take of finding which project posses the prospect of being successful because it has been reported that over half of the ICOs launched last year have failed already, some don't even get across the ICO stage, safe to say being a blockchain sceptic isn't that bad after all. But in all these ups and downs there is no doubt that the crypto space is never devoid of new and exciting projects every other day. And since it has been noticed that ICOs posses the most viable means of raising funds for projects, hence the rush.
On a personal note though I feel the almost abstract nature of blockchains been its greatest undoing because not many people are bold enough to accept what they can't see, it is no joke that most of the blockchain related projects are still abstract and little are tangible so finding one that harnesses the tangible substance and leveraging on the intangible blockchain is a major challenge.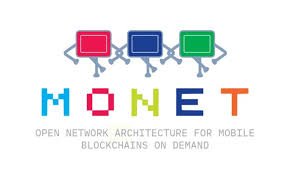 With the above-mentioned factor, I mind it is operative for us to point out certain basic principles that paramount to the successes of businesses both on and offline. Accessibility is one key pointer, there are over 3 billion smartphones users across the globe and over 2 billion can access the internet, that is a very big market and if any business can harness this potential, it is fair to say such project or venture is inevitably bound for success.
Monet. The network is a project by the Mosaic network company based in the United Kingdom, London to be precise is a public architecture, accessible by members of the public, based on the Mobile ad-hoc blockchain. The idea basically is to bring blockchain to mobile and smartphones hence increasing its acceptability and usage.
About the money.network
It is true that for one to propose a solution or an upgrade then there have to be problems with the existing model and sure enough, some of that problems are;
The current centralized P2P system.
Personally, I still find it hard to believe the decentralised stories because in the real sense all that is happening is making themselves the third party. This is what I mean, if I propose an exchange platform or an information providing platform and it is accepted, I will say it is decentralized you can get all you need to know but why I do actually is collect the information from the provider and give them credit for the information and sell it or provide it to the person in need of it and tell them oh, its gotten from someone, what that does is make me a trusted third party that most times still is expensive to manage. This process does away with some level of privacy and passes the cost of the transaction to the users, a truly decentralized system should break the barriers of cost and third-party influence within a private ecosystem.
Slow system
Since the system as we have established above is localized and centralized, there is always a hitch that comes with that and one of such is speed, the circulation of the data is slow because they all have to go through a single channel of processing before they are executed hence leading to reduced speed of transaction.the current system, therefore, is inefficient and unscalable.
The solution.
The most effective way to deal with the above problems is to dedicate the power to the people, where a group of people running the same set of task or activities can form a network and share the relevant information without a third party moderating the activities, this is more direct and effective and that is the model that has been developed by Monet to solve the ever lingering problem.
Moner aims to change this through a system for serverless mobile applications in which people can connect and talk to themselves forming groups that can solve certain problems or groups of people with common interest and help person to person without involving a moderator in a third party that will be living off their information to achieve these the following has to be in place
1. Distributed Consensus: reaching agreement among a group of peers, joined together by not necessarily a reliable network with does not require a third party.
2) Interoperability: enabling information exchange across consensus networks, online or offline.
3. Peer-discovery: finding other peers to connect with, based on location and activity.
The Ecosystem
In summary here are the basic functionalities of the ecosystem.
Monet creates am mobile infrastructure, that is bringing the blockchain into mobiles and we understand why this is important and because the struggles of blockchain acceptability cannot be unconnected with the level of its sophistication, so bringing to mobiles through P2P activities will go a long way in increasing its acceptability and in turn power the sharing infrastructure through mobile applications.

It consists of multiple ad-hoc block chains emanating and terminating according to the activities of the users, in essence, e regulation of the activities on the networks rests on the users.

Interblockchain communications make it possible for sharing of information within the platform.

Using the Monet hub and the blockchain technology it is possible to jump-start activities and complete them using already existing infrastructure.

User cases
It won't make much sense if we do not pinpoint areas in which this innovation can be useful in our day to day activities and some of these applications.
Transportation: it is no more news that everything is moving online and a particular instance is the uber, there has to be a coordinator, the third party for an uber transaction to be successful hence the service charge, but with the advent of money that can be effectively scattered for as the passenger and the driver can network and locate the nearest driver to you without having to consult uber the third party in this case.
Gaming: Monet brings a better way of playing the virtual person to person games, the multiplayer games where they have to be a central coordinating system that matches the players against themselves, in this case when Monetbis used, players can locate themselves and play without the third party.
Finance:, all records on the blockchain are irrevocable and immutable which means financial records and translations can be stored over a long period of time and can serve a perfect reference material in case of P2P loans and transactions.
Deliver: Delivery of goods using an intermediate as well as renting a place to stay where sometimes requires the services of a housing agent can all be done by linking individuals to themselves using the money platform.
The timeliness and needfulness of this project can in be gainsaid and the fact that it is integrated into mobile phones makes it more interesting and viable,A new generation of mobile applications will be able to leverage this new infrastructure, which adapts organically to the urban nature of the p2p economy, and addresses the disadvantages of the current client-server model. The solution is based on the open source and free network Babble. For more on the project an ICO, you can check the details below.
The team
Martin Arrives, Co-founder and CEO of Mosaic Networks. He is a software developer in blockchain and telecommunications; creator of Babble and EVM-Babble.
Giacomo Puri Purini, Co-founder and CFO of Mosaic Networks. worked closely with VC funds in the Boston area.
Kevin Jones, Sa software developer at Mosaic Networks.
Partners and advisors.
Mark Stuart Day, Visiting Lecturer at MIT and former chief scientist at Riverbed Technology.
Mauro Martino, Founder and manager of IBM Research AI's "Visual Artificial Intelligence Lab
Ronan Lynch, Partner at Blocksmiths and co-founder of the open source Haskoin project in 2013.
Abdi Hersi, Founder of Vidette.
The Roadmap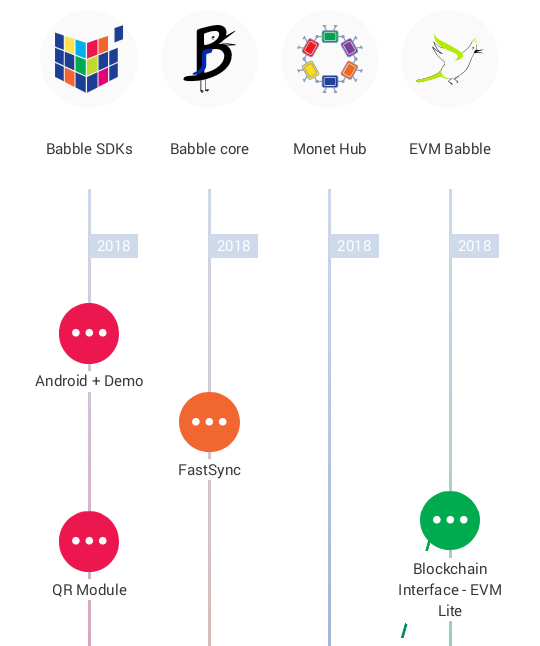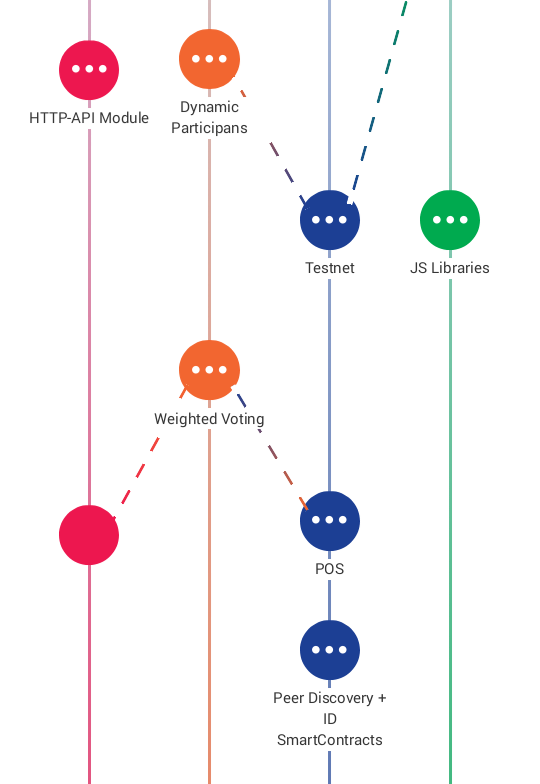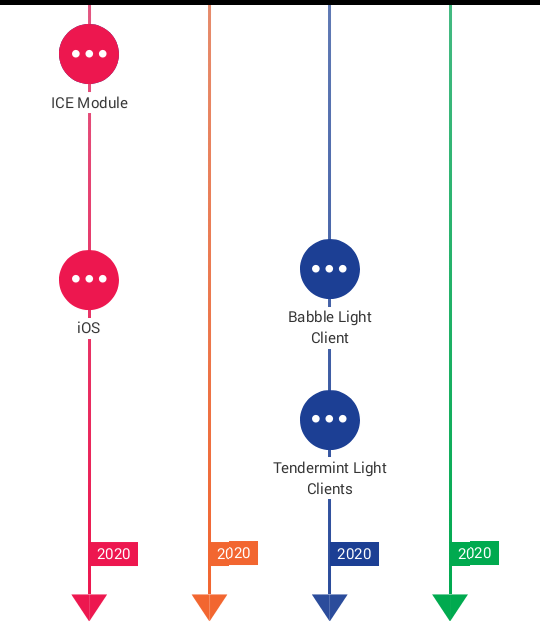 Telegram:https://t.me/MonetNetwork
Facebook:https://www.facebook.com/MonetNetwork
Website: https://monet.network
Whitepaper: drive.google.com/file/d/1PcI69i_oJpWdsIsOciLliYEsFv9hHCVr/view
GitHub: github.com/mosaicnetworks
Code review: cryptobriefing.com/monet-code-review-mobile-ad-hoc-blockchains/
medium.com/@monet.network