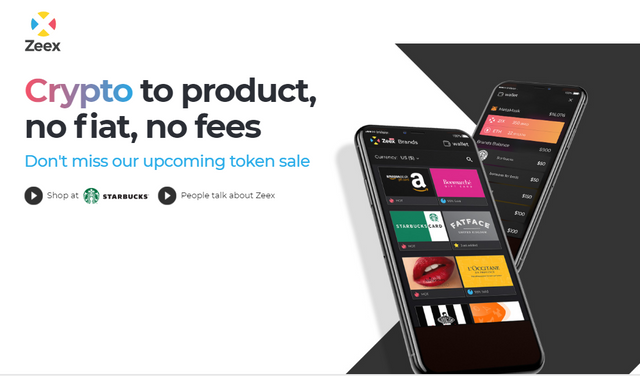 Intro
Hi guys welcome back in my post, back again with me, today i will tell you guys about the new project that I have read, in this era we know that shopping is the one activity that all people loved, Every people want to spend their money on shopping and make them happy with stuff that they buy. including the bitcoin traders or cryptocurrencies investor, they al likes to spend their money with their bitcoin, the problems is when how are the traders spend their bitcoin or other cryptocurrencies directly with a product? Let me introduce you to Zeek, the new platform that can make the cryptocurrency traders and cryptocurrency investor can buy some stuff digital or physical, online or offline directly via their cryptocurrency. in this post, I will tell you guys about the Zeek https://www.zeex.me/, the new project that makes the user can buy some gift cards using the cryptocurrencies.
What is Zeek?
Zeek is the platform that created in 2014 and they sell more than 350 variety of gift card, the popular gift card like the Playstation, Amazon, Starbucks, eBay, iTunes, Google Gift Card, and many others. and at this time when the blockchain system and bitcoin user increasing, Zeek want to give you some innovation about their products, they will create a platform that can be used by people who have cryptocurrency, so they can buy gift card by using their cryptocurrencies. in the traditional system when we want to buy something in offline, we should sell our bitcoin into USD and withdraw it in the local exchanger, and usually, there is money left after we buy some stuff. don't worry about money left again because in this Zeek we can buy some gift card and transfer the cryptocurrencies with the exact amount. ## Advantages of Gift Cards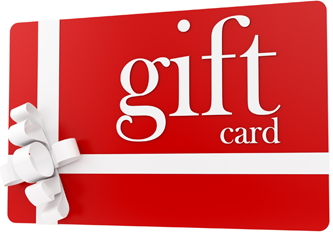 In gift card there are no fees, for example when we pay some Starbuck with Credit card, we will get the transaction fees from the card, but if we using the gift card we don't get any fees
As the name Gift Card, we can buy some gift card and gift it into another people to feel the happiness like us
With a gift card, we don't need to bring our money in our wallet, with an electronic gift card can just bring our
smartphone and open the Zeek apps to reach into our gift card.
Gift card usually is cheaper than the value, we can buy the $50 Starbuck at only $48.5, so we are safe $1.5 when we buy a gift card.
Features of Zeek

Anonymous Shopping: your information data will save on this platform because the payment is using the cryptocurrencies, is not using the credit card as the traditional system.
Discount: Zeek will give you a discount gift card from the value, like the 4% discount
0 Fees: it will cheaper than convert our cryptocurrencies into fiat first.
Decentralized: This platform is using blockchain its mean that this platform is fully decentralized without any middleman
Fast Move: This platform will 100% functionally after the end of the token sale.
Token Details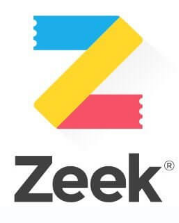 Token Ticker: ZIX
Price: 1ETH = 5,000ZIX
Platform: Ethereum erc20
Soft Cap: 14.000.000 USD
Hard Cap: 23.000.000 USD
ICO Date: Q3 of 2018
Roadmap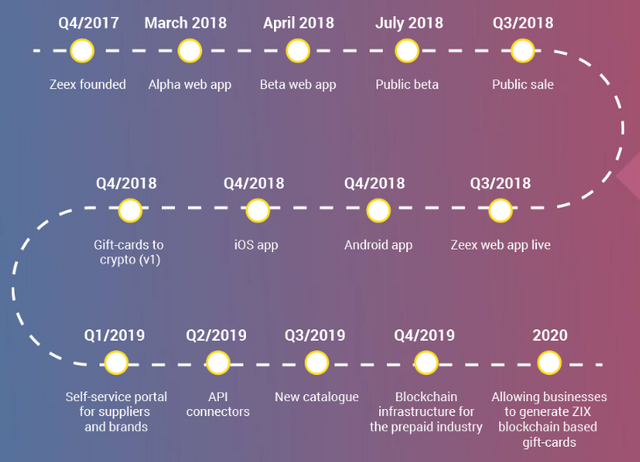 Teams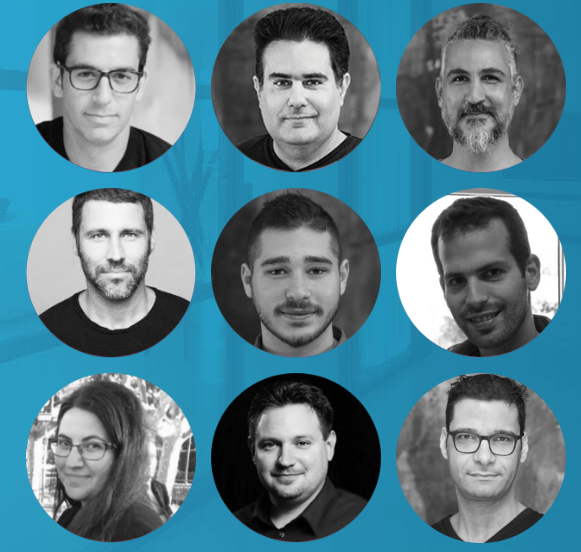 Follow and Subscribe Social Media
if you want to get more info and updates from this platform Zeek https://www.zeex.me/, you can try to reach their social media below,
Conclusion
this is the new innovation that will make the platform of selling gift card but use the cryptocurrencies as the payment, I think the investor and traders will happy by using this apps, because they can directly use their cryptocurrencies to buy some gift card, if they want to buy online they can buy the Amazon or eBay Gift card, if they are the gamers maybe they can buy a PlayStation gist card, if they are the coffee lovers they can buy the Starbuck gift acrd, etc. so I think that this project will success at the end of ICO, so if you have any interest to join with the ICO project and want to makes some investment i think you can invest in this project
to know more about me,
Author: gesdan
Bitcointalk Profile: https://bitcointalk.org/index.php?action=profile;u=1057473
Telegram Username: @jasson_albert
Eth Address: 0xbe10b9C0DbcC5CA1A7De2e3bF472345A7Bc85d2B