Intro
Hello guys, sorry i am late to post today because I am very busy, today I will tell you guys about the new project that will make the changes the banking system, everything all banking is related with blockchain right now, from the beginning of bitcoin we can see that there are many advantages of blockchain and bitcoin that can we get, it will make people that use the traditional system try to use blockchain as their system to get the advantages of blockchain. let me introduce you to Able, the new Era of crypto financial. this platform Able will serve the new services that will make the blockchain and banking system is more modern than before.
What is Able?
Financial Industry has the big growing than the other sector. All things that related to money and finance, like the deposit, borrow, investment and payment system occur in the bank system. and in the bank. Banks received the federal bailout in the 2008 and get the high crisis on many banks. and right now we can see that the cryptocurrencies are the answer to that problem, in cryptocurrencies, we can see that the price of cryptocurrencies is growing rapidly. but we can see in the market of cryptocurrencies there are many hackers and moral hazard. Able will be the next platform that will manage the cryptocurrency assets that will use the blockchain that will make the users capable to use the services with high reliability. borrowers, depositor, investor, and entrepreneur will directly communicate with Able platform, without 3rd media
Features

Peer to Peer Loan: this features will meet the borrowers and the depositor directly use this platform, without any media that will make zero fees.
Salary Smart Contract: payment in salary that will use the smart contract system. it will give the receiver many benefits.
ICO Investment: the investor can invest in this platform in the able token.
Mutual Funds Smart Contracts: Financial investment platform based on ABLE's DEX.
Token Details

Ticker: ABLE
ICO Date: July 16, 2018 - August 10, 2018
Price of Able: 1 ABLE = 0.00215 USD
Hard cap: 11000 ETH
Accepting: ETH and BTC
Roadmap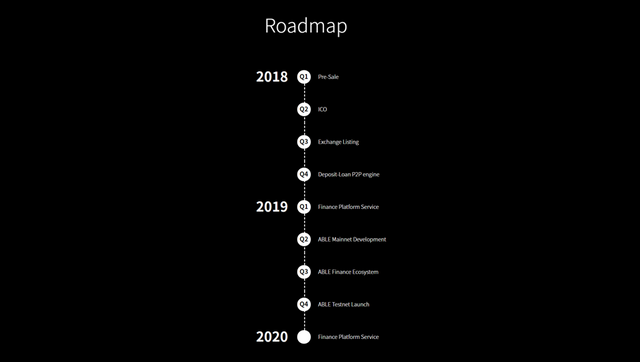 Teams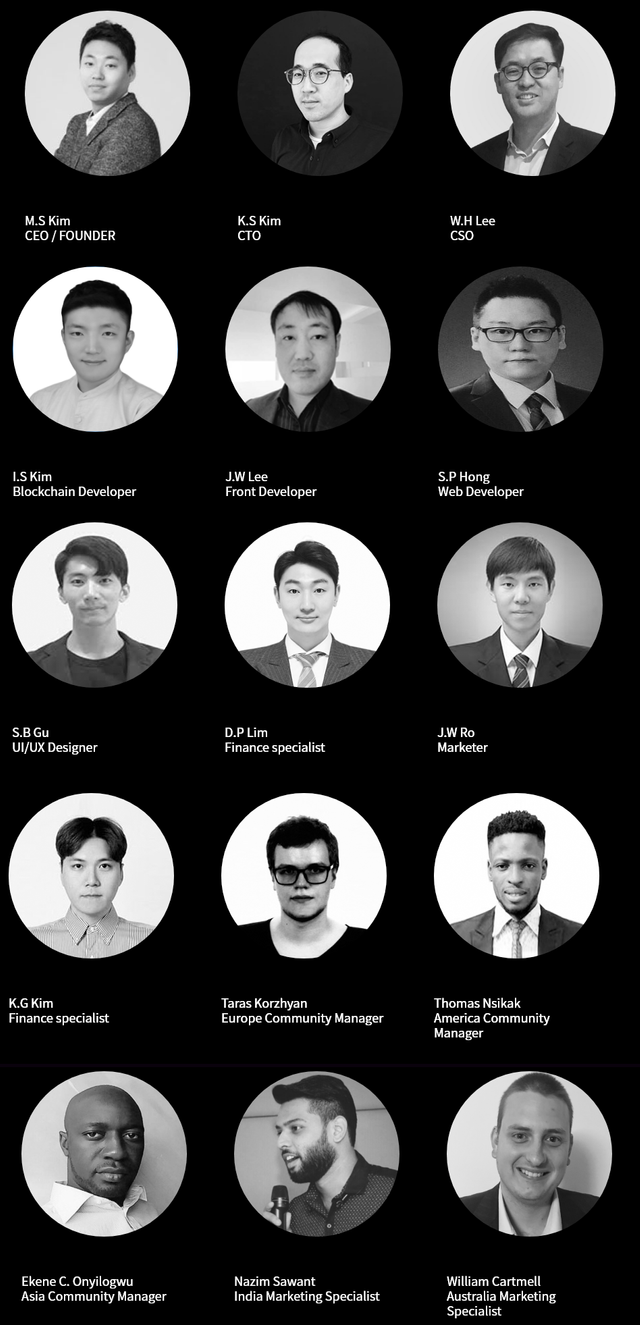 Follow and subscribe to Social Media
if you want to know more about the Able Project you can follow and subscribe their social media below,
Conclusion
For me, this project is very interesting for me because they will manage the bank crypto financial with the cryptocurrencies bank it will make the changing in the financial structure in the cryptocurrencies and from my prediction this project has the good future, we can see from the roadmap, team, and from their social media it seems like they have many experiences that handle the big project like this. so if you want to invest in ICO project I suggest you invest in this project. and if you have any question about this project you can ask me int he comments box below or messages me on Bitcointalk message.
to know more about me,
Author: gesdan
Bitcointalk Profile: https://bitcointalk.org/index.php?action=profile;u=1057473
Telegram Username: @jasson_albert
Eth Address: 0xbe10b9C0DbcC5CA1A7De2e3bF472345A7Bc85d2B