ExoLover strengthens strategic partnerships as Token Distribution Event gains momentum
With the EXO public token sale in full swing, ExoLover's key team has been on the road cementing pre-existing industry relationships and strengthening new partnerships. With now just over a quarter of all adults globally using sex toys, the demand for more advanced adult novelty products that guarantee privacy is set to continue growing.
The ExoLover development team recently had a meeting in which some design and functionality progress updates for the decentralized app were reviewed and approved which means that Exo token holders are one step closer to being able to connect with each other via desktop or mobile devices which will be paired with Exo products to enjoy the most intense remote sexual experiences. This will be made possible by merging blockchain technology with wearable adult toys.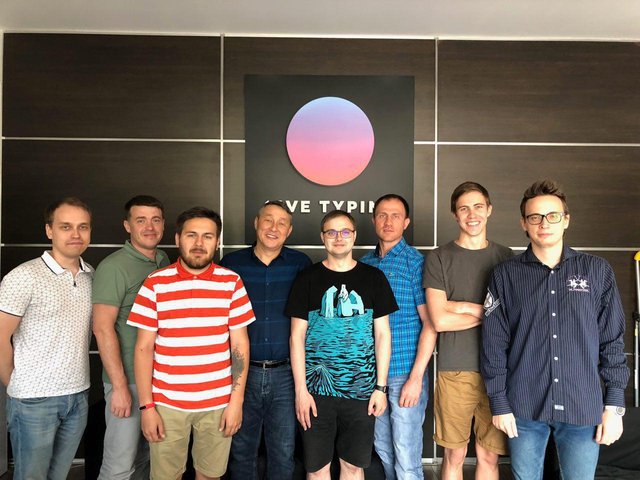 The team has also been holding high level meetings with investor groups in Asia, South America, Europe and Africa who despite raising some concerns about future regulations over ICOS have proved to be dedicated venture capitalists willing to make firm commitments and show unwavering interest in the offerings ExoLover is currently working on delivering to the market. Several high level investors in both the adult and tech industry stand ready to back the project to completion. Although it seems reasonable to pursue the equity stakes rather than proceeds from coin sales strategy, the Exo team is still confident that it can secure much if not the full backing from the public sale of EXO tokens which is currently live!
"The Exo community and stakeholders with a real passion for the adult industry and those that champion the principles of freedom which blockchain inherently tries to protect are showing fervent interest in the project so there is optimism all around, especially considering the attractive offers investors are currently proposing" according to a statement from Exo senior management.
More partnerships will be announced in more detail in the future once the details are finalized but the Exo team also confirmed that collaborative partnerships have been secured with leading adult novelty product distributors. Also a number of adult industry influencers have signed up to participate in testing both the Exo platform and adult novelty devices under development. Many others have made commitments to be involved not only at the final product release stages of the project but to have ongoing relationships which would ensure that the consumers get the best products through the most effective distribution channels worldwide and products which have gone rigorous quality testing by industry professionals.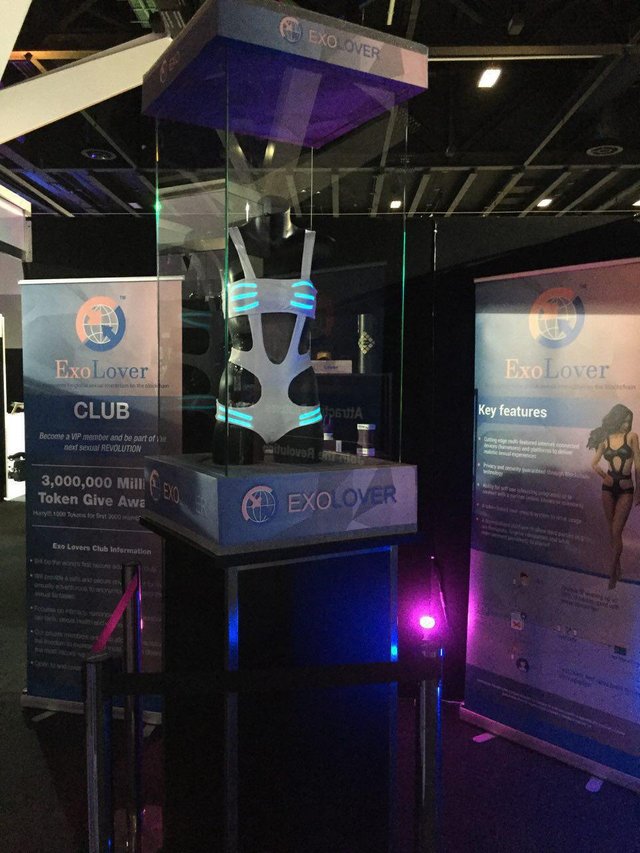 According to the legal advisors for ExoLover, the patent pending wearable sex device prototypes which have been largely kept out of public view due to sensitivities around some IP protections in the cyberdildonics tech space will also be revealed to the masses in due course. Anticipation has been building up in the community around the Exo Suite of teledildonic technology for remote interaction where tactile sensations are communicated over a data link between participants. The type of virtual-reality technology, bodysuits, headgear or gloves which may be used to enable engagement in tactile sexual relations from remote locations via internet connected devices will soon be revealed but it has already been confirmed that ExoLover devices will have the functionality that incorporates bluedildonics, which allows sex toys to be controlled remotely via Bluetooth connection.
For those who want to get in on EXO early, the opportunity to get tokens is ripe. For more information about the project read the White Paper.
• Website: https://exolover.io
• Telegram: https://t.me/exoloverofficial
• Exolovers Club: https://exolovers.club
• Twitter: https://twitter.com/IT_EXOLOVER
• Facebook: https://facebook.com/exoloverofficial/
• YouTube - https://www.youtube.com/channel/UC3_l6RGDjLORxNM5RLf6qRg
• Steemit - https://steemit.com/@exolover
• Tumblr - https://www.tumblr.com/blog/exoloverio
• ANN: https://bitcointalk.org/index.php?topic=3339952
• BOUNTY: https://bitcointalk.org/index.php?topic=3344477
• AIRDROP: https://gleam.io/GO1v9/exolover-token-airdrop