Satoshi United Singapore Expert Panel: A Recap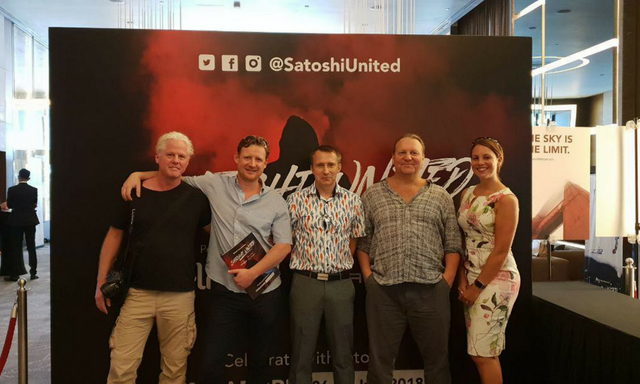 On July 26th and 27th, some of the EP team and advisors attended the Satoshi United conference in Singapore. Both Richard Kastelein, our advisor, and Evident Proof CEO and founder Adrian Clarke spoke on the expert panel, covering issues from adoption to sustainability. Here are some of the highlights:
When asked to speak about investment and ICOs and their adoption by the public and financial community, Richard believed that mainstream adoption is about 12 months away from securitized tokens. The problem, he pointed out, is that securitized tokens are currently almost unilaterally turned away from exchange listings. The perception that cripples security token adoption is one of illiquidity being totally useless, and until that changes Richard believes they'll remain blacklisted.
Adrian agreed with Richard's assessment of the state of securitized tokens, but took a slightly altered approach on their adoption trajectory. Given his experience in tech and new product creation, he believes in a timeline closer to 5 years, arguing that innovation usually takes much longer to stick than the community believes. He also noted that they'll never truly replace equities on a global scale, as the ownership elements of these financial products is difficult to replicate at scale for cryptocurrencies. Its the nature of ownership in the business and the legal rights already inherent in owning shares they can't replace.
The discussion then dived into the experts' advice on choosing investments and their advice for those doing so. Richard advocated a strong focus on the qualifications of the team, as well as emphasis on the ability to build a strong supporting community around the concept. Adrian very aptly pointed out that an often-overlooked element of an ICO is the scalability of the concept and likelihood of deliverability. It's easy to build a proof of concept or even an MVP, he said, but oftentimes the architecture betrays the idea. As the platform scales into enterprise-level engagement, many core structures are too inefficient to grow with them, causing massive cashflow problems and platform failure. While he in no way diminished the importance of the team or community, Adrian firstly argues for a deep dive into the supporting tech before making an ICO or other early-stage crypto investment.
Finally was the question of sustainability; mainly that of whether or not blockchain and other technologies can grow in such a way that meets the new global focus for such. While there are no delusions that blockchain development is currently maximizing efficiency, Adrian believes that it will continue to grow as the tech and support for it develops into the mainstream. Even if virtual currencies can reduce paper-currency-related deforestation by 10% annually, he argued, it would be a huge win for the planet.
Evident Proof's experience as leaders in the Satoshi conference was an overwhelming success on many fronts, and we look forward to the opportunity to continue to participate in and even lead these gatherings of crypto enthusiasts.
Join our Telegram room to chat with the team: https://t.me/EvidentProofOfficial