Q&A with Evident Proof Advisor, Richard Kastelein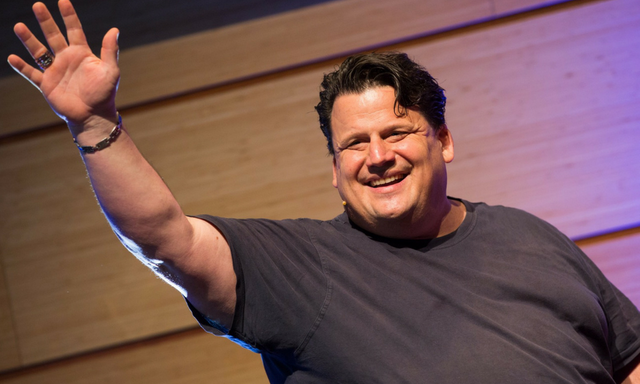 Richard Kastelein has a little bit of everything in his life story. He's a journalist by trade but an entrepreneur at heart, and his life is the natural result of those two things. In addition to being a husband and father to three daughters, Kastelein is a prominent ICO advisor who has helped raise more than $500 million for blockchain startups.
You have a unique personal story. Tell us a bit about yourself.
My career started in the dish room of an all-you-can-eat smorgasbord restaurant where I was shoveling uneaten food into wheelie bins. It's a decidedly unglamorous start, but I managed to parlay that into becoming a sailor, and that ended up becoming a significant part of my life. I've sailed across some of the most massive bodies of water in the world.
I wrote The Hitchhiker's Guide to the Sea in 1991, and it's the first travel guide on crewing sailboats. I've since spent considerable time in the yachting industry, but I eventually studied journalism and photography in Victoria, BC for a year, which launched my second act.
As a journalist, I had an opportunity to produce everything from restaurant reviews to breakthrough investigative journalism. After consulting with major media companies for several years, I eventually left the industry in 2014 to pursue blockchain technology.
What's your role with Evident Proof, and how did you become involved with the company?
Currently, I serve as a high-level advisor related to market intelligence. I was introduced to Evident Proof through a friend of mine, Chris Emms, who was working on the project.
You're involved with a lot of blockchain projects. What makes Evident Proof stand out from the rest?
In various capacities, I've been involved with more than 40 blockchain projects, and each one has its own unique features that make it a compelling product. For Evident Proof, that feature is especially distinctive. Evident Proof builds bridges between companies and creates trust where none previously existed. Their ability to collaborate with other blockchain projects like Swytch is a great start to an awesome future.
In the broader blockchain market, what's the most exciting thing happening right now?
The global financial industry is set to pivot over the next few years as utility tokens inevitably fork into tokenized securities or securitized tokens. They could wreak havoc on the financial system as we enter an entirely new epoch when it comes to how we look at money and its role in society. Initial coin offerings (ICOs) have rewritten the rulebook by creating an entirely new asset class which can be a commodity, currency, or security - and even sometimes all three. We are now seeing a situation where bottom-up liquidity is being created by communities driving network value rather than top-down liquidity coming from central banks. That transition is worth keeping an eye on, and it's the vision for many of the most forward-thinking blockchain initiatives today.