Proving the provenance of your data — a demo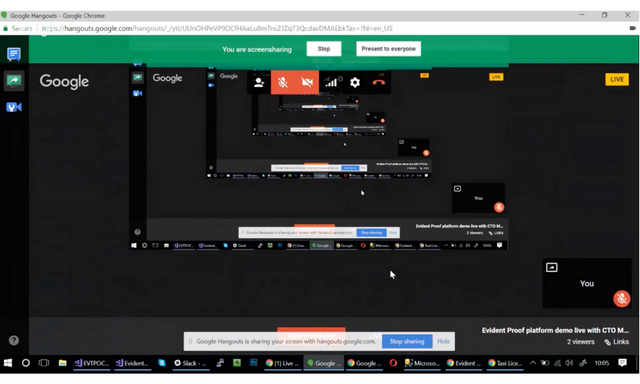 New video shows how easy it is to use Evident Proof's platform to prove data integrity
The need to prove the integrity of many types of business data is becoming increasingly important — whether for compliance purposes, risk verification, business reporting or other due diligence.
But irrefutably proving the integrity of data —whether emissions results from a factory, the serial number of a piece of equipment, or the quality of certain building materials — has always been difficult to achieve without a lot of time and effort.
If a single organisation has control over data, others have to trust that the data won't be changed in some way. There also has to be trust that the organisation holding the data has the security in place to protect the data from third-party interference.
Join us live on Tuesday 14 10am BST and Thursday 16 4pm BST to see how Evident Proof has fixed this problem. So whether you're a local council that wants to be able to prove to courts in seconds evident of vetting its taxi drivers' licences properly, or you're a pharmaceutical firm that wants to easily demonstrate whether a medicine is yours or is a fake.
Matt Roden, Evident Proof's CTO, will take you through the relevant steps — including how to get started with the platform, how to generate an API key that helps your development team hook up your data to the Evident Proof platform, how to submit data or proof seals to the EV platform, and more.
Join our live demo showing how businesses can simply plug into the Evident Proof problem to immutably prove the provenance of its data.
JOIN US HERE: https://www.youtube.com/channel/UCfAcRoTK4aID6o_xfA9sckg
If you have questions our team are happy to chat in our Telegram: https://t.me/EvidentProofOfficial