Evident Proof Token Sale Update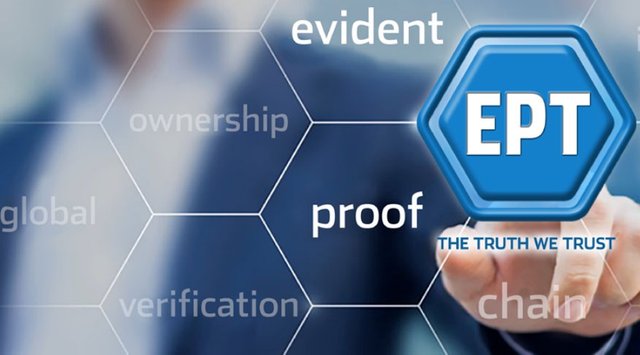 Contrary to the downfall of current markets, things are going really well for Evident Proof. We've had some great achievements lately including an awards shortlist and a successful Asia Tour.
2018 UK IT Industry Awards
Last week Evident Proof was selected as a finalist in the UK Innovation and Entrepreneurship Award category in the 2018 UK IT Industry Awards.
"We are excited to be in the finals for the UK Innovation and Entrepreneurship Awards," said Adrian Clarke, CEO of Evident Proof. "It's a great endorsement of the quality of our technology and market potential for our solution as we are poised to serve as a vital link between enterprises and big data."
See the previous Medium post for more details on this great endorsement for Evident Proof here.
Success during the Asia tour
As a result of our recent Asia tour, I am pleased to announce, we now have even more token buyers, partners and three new advisors joining Evident Proof. Advisors bringing some key skills that will help to drive our client acquisition program.
Social Media
We are continuing to push hard through our PR and social media. We have prepared a campaign through a group of influential media channels, who have large audiences to push the general sale.
APAC Roadshow
We had a planned tour across China, however if you've seen any of the recent news, you'll know China has just announced tough new legal measures on ICO events, social media channels and offshore exchanges. So China will no longer be going ahead. We are changing our plans and restructuring our tour, focusing on Korea, Hong Kong, Singapore, and Vietnam.
Token Sale Update
Now everyone we've spoken to from our advisors, PR partners, new buyers and existing token holders have all said, due to the current market conditions, now is the wrong time to do our final token sales tour and close the ICO. Instead our money will have a much greater impact and return if we hold off until confidence comes back into the markets.
Everyone is still confident in the Evident Proof platform and we have no doubts that if we go ahead anyway, we'll sell more tokens and continue to build the brand. The consideration is, just how much greater will the impact be with a positive market in place.
With this in mind we are going to hold off closing the general sale until potentially the end of October or November, but look to close even sooner, dependant on market conditions.
This gives us the room to spend our marketing budget at a time when we will all benefit more effectively from it.
New Clients
We are still driving forwards with the private sales, strategic partners and onboarding new clients. Only this week we signed another two clients for the platform, stay tuned for details.
New Strategic Advisors
Of the new advisors joining us, one is responsible for sales strategy at a global company selling data tools. His responsibility is to help push our tech partner program and build the Evident Proof client base through software vendors and dev partners.
Another advisor has been brought on, due to his experience in taking a large blockchain company (which also have a business to business platform), past ico and into a thriving global business.
We will announce the names of these advisors soon.
Thank you again for your ongoing support and we look forward to keeping you updated with more good news over the coming month.
For further updates on the EPT sale:
Please follow our official public channels below and sign up for our email updates.
Become an Evident Proof token holder: https://bit.ly/2PBjn1B
Website: evident-proof.io, ept.gi
Whitepaper: ept.gi/whitepaper
Telegram Announcements: t.me/EvidentProofAnnouncements
Telegram discussion: t.me/EvidentProofOfficial
Twitter: @EvidentProof
Blog: medium.com/@evidentproof
LinkedIn: linkedin.com/company/evident-proof
Facebook: facebook.com/evidentprooftoken
Steemit: steemit.com/@evidentproof
Reddit: reddit.com/r/EvidentProofToken/
Legal information:
Please refer to the token sale Terms of Subscription and the Legal Considerations, Risks & Disclaimer before purchasing tokens.