Evident Proof Begins Asia Rollout Tour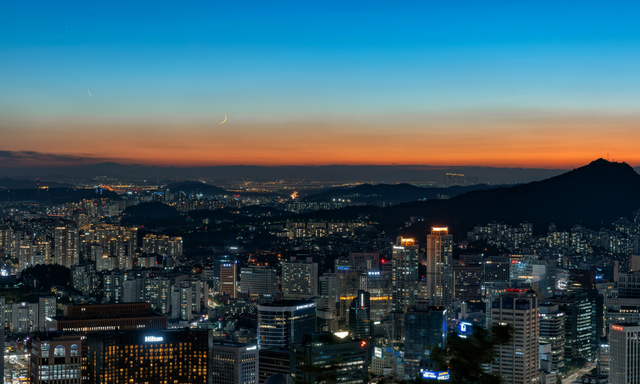 The team here at Evident Proof have had a busy few weeks on the road as we traveled throughout Korea attending and putting up our stand at renowned blockchain conferences and summits. Some we simply attended, others we helped present, and all were extremely valuable to the company and our team.
Beyond Blocks Summit
This year in Seoul, over 2,000 blockchain leaders and enthusiasts congregated at the Shilla Hotel in Seoul to discuss current trends, rising issues, and market projections. With an audience that represented blockchain startups large and small, we took in informative discussions on regulating ICOs, the merits of equity vs. token offerings, and enhancing security on the blockchain. There was also a strong push, courtesy of Blocko founder Won Kim, in favor of getting developers out of the office and into real-user situations. Blockchain will only reach full adoption potential, he argued, when applications are developed with the end-user in mind.
Korean Blockchain Week
Then it was on to the rest of Korean Blockchain Week, of which Beyond Blocks is a primary event. Running from July 16th to 20th, this 4-day selection of events, networking opportunities, and thought leadership proved to be an exciting addition to our time in Korea. We even threw a party on the last night of the week, which was a huge success!
Blockchain Partners Summit
The last stop on our tour was the Blockchain Partners Summit, at which we served as a sponsor. Our founder, Adrian Clarke, gave a presentation on Evident Proof and its value proposition, from which clips are available in video from here. We also heard from Sheldon Inwentash, a prominent venture capitalist and Evident Token buyer on the perspective of this industry as it relates to blockchain investment.
And the tour isn't over yet! We were at the Satoshi United summit in Singapore on July 26th and 27th where Adrian Clarke spoke on stage. We will be in Bangkok, Thailand from July 28th-29th at the Hybrid Summit. There, companies from around the world gather from the crypto and blockchain industries to share ideas and plot a course forward. If you'll be there, be sure to stop by and say hello; we love meeting members of our wonderful community!
Would you like to know more? Join our Telegram room and chat to the team: https://t.me/EvidentProofOfficial