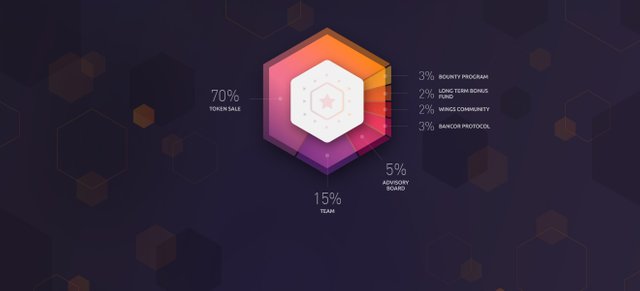 New partners and consultants on blockchain technology, advertizing and eSport have joined our team during preparation of the Eloplay company for a tokensale. We have reassessed the project and as a result there are some changes in the tokens distribution scheme.
Among new partners it is worth emphasizing the Bprotocol Foundation company which is engaged in development and promotion of the Bancor protocol. Another important partner is Wings forecasts platform.
It is also worth paying attention to skilled consultants: Mate Tokay, Esteban van Goor, Ivo Georgiev and Norbert Radoki and especially our eSport consultant Daniil Teslenko "Zeus". This year he has won the PGL Major Krakow tournament on CS:GO.
After reassessment we decided to distribute ELT tokens as follows:
70% — tokensale;
15% — Eloplay team;
5% — consultants;
3% — tokens reserve for Bancor protocol;
2% — Wings platform;
2% — long-term bonus fund for Eloplay tournaments;
3% — bonus program for ICO participants.
Do you have some questions? Contact us in social networks: