Don't do an ICO unless you actually DEFINITELY need one for your project at all.

Don't assume your token does or will continue to have an economic justification that is sensical. We still don't know what token economics look like at all, so being thoughtful in their design is a must, and if the conclusion is that a token is not long term economically justifiable, then do not have a token.

Don't do an uncapped sale. Just don't, not in this environment, it's unacceptable. It doesn't matter if you're concerned about deadweight loss, or economic efficiency, or whatever. Consider the environment before printing an ICO. And the environment right now says "campfire rules" -- leave the space a little better than you found out of respect for everyone else and out of recognition of the externalities your actions produce.

Don't raise more than you need. Figure out what you need to get your product launched, add 30%, set that as a cap, and figure out the most equitable distribuition scheme you can think of. If the number you come up with is > $50mm, divide it by 7 and follow the next bullet point.

Do raise money in tranches. This is what Melonport, Dfinity, and Mysterium have done recently, to name just a few. Raise money in line with what your short and intermediate term needs are.

Do not pay yourself cash upfront with ICO proceeds before you have a product that matters. If that is your first act, what does it say about you? How does that properly align your incentives with those of the people you raised money from?

Do have any tokens or cash from the ICO that goes to founders, principals, and employees vest over a long period of time. A long period of time should be 3 years or more.

Do heed soft guidance from regulators. When the SEC says all ICO promoters have a duty to "protect investors," take that duty seriously and be cautious and conservative.

Do put your ICO investors' interests before your own. This is your ethical responsibility, whether you like it or not. If you don't like, don't have an ICO.

Don't negatively market against other projects. Your first focus should be on why your product is great, not why your product solves the flaws of some other product in a space with no mainstream adoption or proven use cases to date. There is so much white space here, focus on being great and working together. Tezos and Blockstack have done this recently. Augur/Gnosis trade shots on the regular. Defining yourself as a negative is a literally empty existence.

Don't be an asshole to investors or to anyone. For instance don't call investors liars and innumerates, especially if you may have told some half truths and made countless math mistakes and spelling errors in your soliciation materials.

Don't give Billionaires preferential access. Especially if they are allowed to make a fundamentally differnt investment and get them better terms than anyone else. It defeats the purpose, even if it makes you richer in the short term.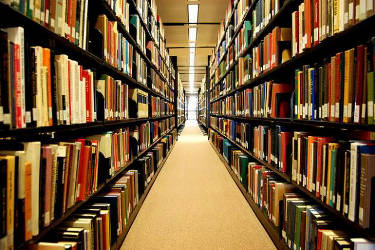 As an aside, it's amazing watching how differently people deal with the ICO process. One person in particular has set the standard in my mind on how to comport oneself during an ICO process. Luke Mulks has represented BAT well in every setting. Luke endured countless trolls, rude questions, difficult pointed questions, scams, problems, and more, all with everlasting grace, respect, and thoroughness. He impresses.
Btw this is not a static thing and I look forward to other people's contributions.
Additional Links: