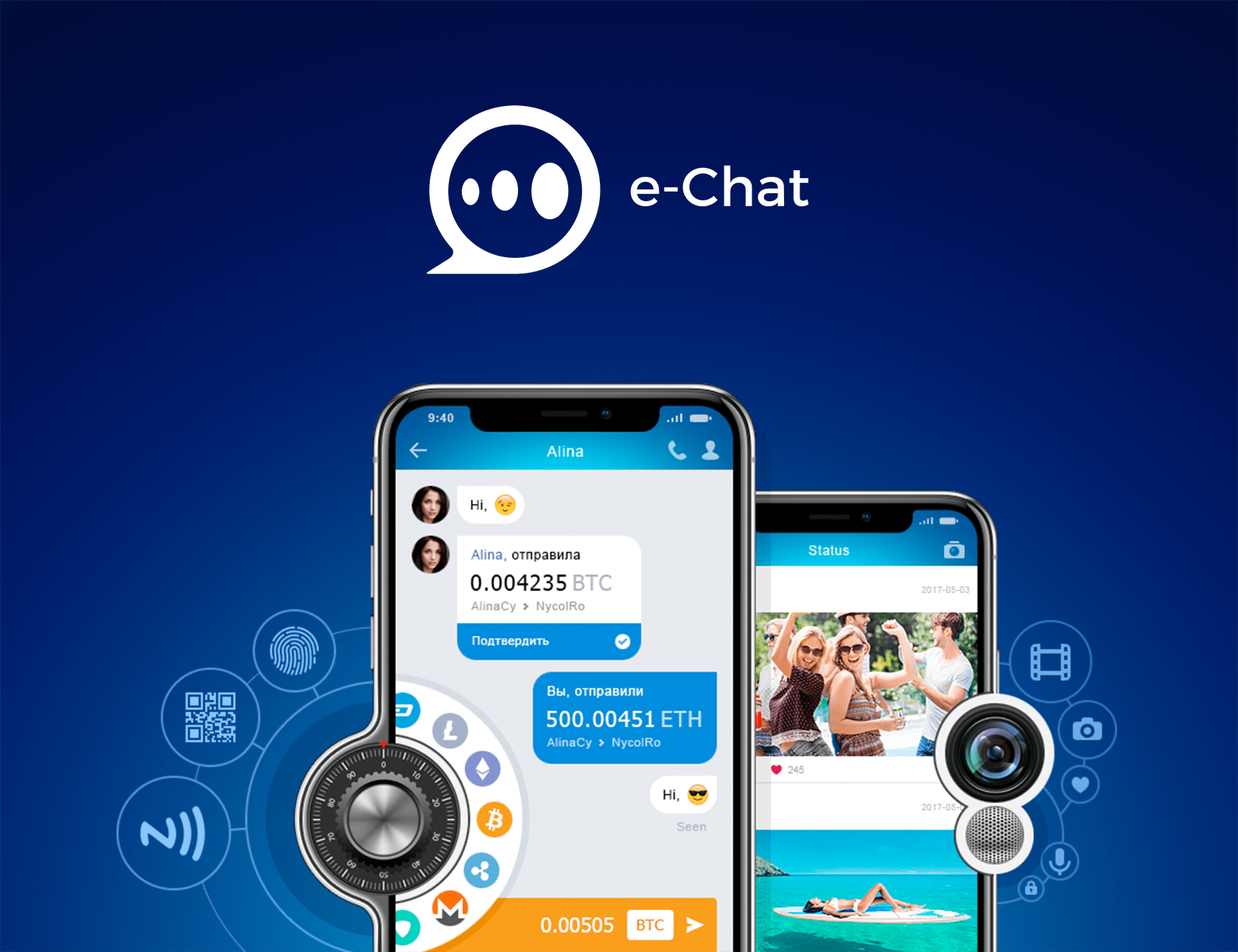 Hi SteemIT!
On October 16th, the pre-ICO began on our website ico.echat.io. We decided to run a blog here about e-Chat, how it is developed and for what reason.
First let's get acquainted.
What is e-Chat?
e-Chat is the first decentralized multitask messenger. It combines all the advantages of classic instant messengers, but also has a number of features, the implementation of which became possible only thanks to the blockchain technology.
The specific features of our messenger are:
decentralized system for personal data protection;
multi-currency wallet built-in the messenger;
completely new experience of interaction with content
Why did we decide to create e-Chat?
Now we can observe that at the request of state authorities, messengers decide what data can or cannot be exchanged. Even if the company refuses to provide such data, they can always be received using force, because all your correspondence and content on social networks are stored on physical storage media (servers) under the control of a particular country.
Decentralization is the solution to this problem. As the developers say, e-Chat provides a unique protection system for its users. In order to implement it, we used technologies such as IPFS, P2P, and blockchain.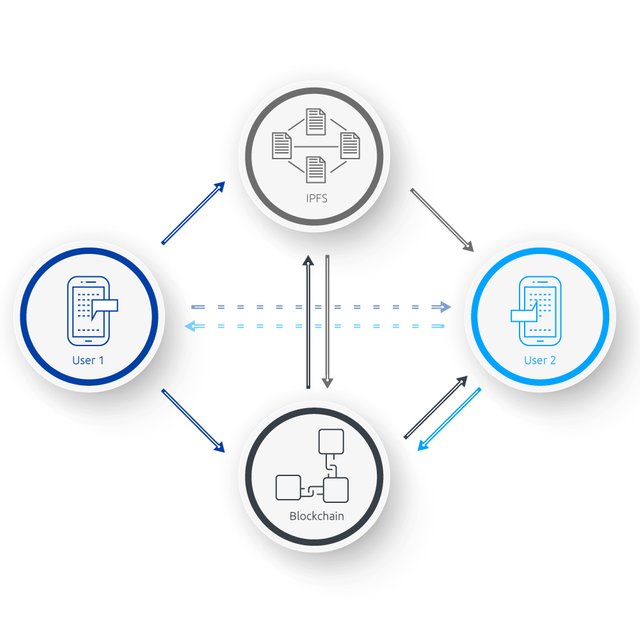 What else?
e-Chat team decided not to stop at the achieved results, therefore we built a multi-currency wallet inside the messenger. All of us observed how the cryptocurrency market increased more than 7 times from $12 billion up to $90 billion this year, while the mobile payments market in 2017 amounted to $780,000,000,000 which shows their relevance for a modern messenger. With the help of e-Chat, you can make instant transactions to your friends, pay for online and offline services, as well as payment for the services in the internal messenger ecosystem.
Cryptolike
Steemit users already know how to receive a monetary reward for quality content. However, due to the completely different experience of using instant messengers, the news feed in e-Chat is focused on photo and video content. Having the opportunity to receive funds directly from the audience, the blogger no longer needs to make sponsorship posts, while a follower can make his/her like not only more visible, but also useful!

Already working application
e-Chat is one of the few projects starting ICO with an already working product. At the moment, you can download the alpha version of the app on Google Play and App Store !
Pre-ICO
On October 16th, e-Chat pre-ICO began, which will last until November 15th. During this period, you can purchase ECHT tokens with a 30% bonus (1 ECHT = 0.7 USD).
References
We will be pleased to receive your opinions and comments on our product. We believe that together we will create an excellent product!
Subscribe to our blog to not miss the new materials, since soon we will expose you to the core ideas we had in mind when creating e-Chat!