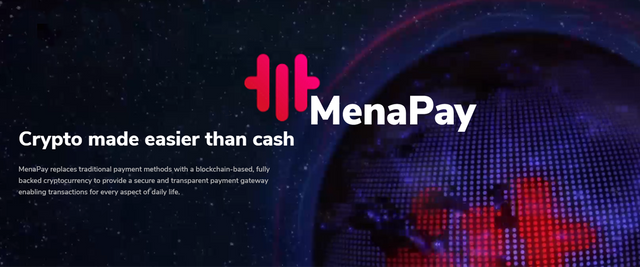 Territory of the Middle East and North Africa called MENA, it includes 18 countries in which more than 400 million people live, who speak mainly Arabic and profess Islam. Despite the fact that these countries are rich in oil, the banking sector is underdeveloped and people use mostly cash. Each state has its own policy, economy and currency, and Islam imposes certain rules on the financial sector, which is not always followed by the traditional banking system, so it can not ensure public confidence. To solve this problem, the MenaPay project was created - a convenient mobile payment system developed in accordance with the requirements of Islamic financing and support in Arabic.
MenaPay offers a fast and secure payment gateway based on blockchain technology. As a single currency within the payment system, MENACASH coin will be used, which is equal to 1 USD, which makes it a convenient tool for calculations. Capitalization will be provided by the same amount of USD stored in banks.
The platform gives the opportunity to make transactions: P2P, P2M (Peer to Merchant Payments), M2F (Merchant to Foundation) and the coin will be mined in the future.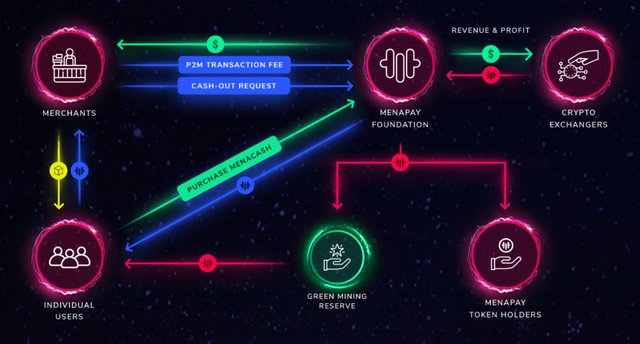 The application will be available on all operating systems of mobile devices and computers. Replenishment of the wallet will be available in a convenient way including cash. To comply with the know your customer and anti-money laundering policies, identity verification is required.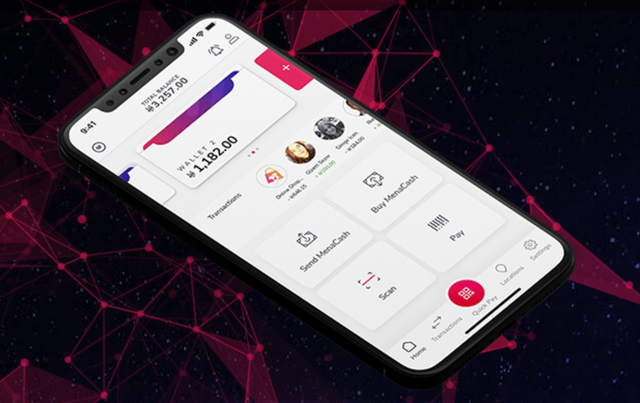 A large team of specialists in the field of blockchain, software development, business and marketing is working on the project, you can find them on the official website where their contacts in social networks are also indicated.
The company is based in Dubai (UAE) in the financial center of the Middle East and one of the richest cities in the world. The goals of the project are very ambitious, but they will help millions of people to make their lives better so deserve the respect and attention of investors.
Roadmap

ICO details

Official resources:
WEBSITE: https://www.menapay.io
TELEGRAM: https://t.me/MenaPay
WHITEPAPER: https://www.menapay.io/whitepaper_en.pdf
ONEPAGER: https://www.menapay.io/onepager.pdf
ANN THREAD: https://bitcointalk.org/index.php?topic=4884588.0
BOUNTY THREAD: https://bitcointalk.org/index.php?topic=4918239.0
FACEBOOK: https://www.facebook.com/menapayio
TWITTER: https://twitter.com/menapayio
MEDIUM: https://medium.com/menapay
INSTAGRAM: https://www.instagram.com/menapay
YOUTUBE: https://www.youtube.com/channel/UC56eU1zaQh2S8k7TB4S2RjA
MY BITCOINTALK USERNAME: trip2sochi
MY BITCOINTALK PROFILE LINK: https://bitcointalk.org/index.php?action=profile;u=2281826
UNIQUENESS 100%: https://text.ru/antiplagiat/5c07baec89d76